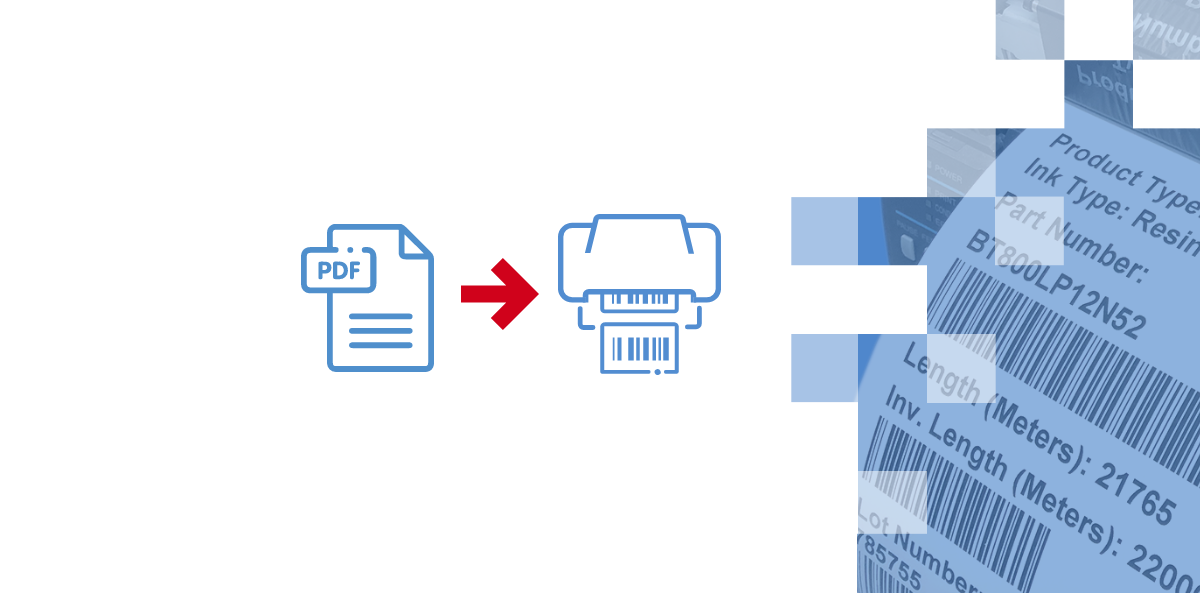 Printing PDF and ZPL labels and their automatic application to products
3 Nov 2022 - Michał Wąs
ERP-based IT systems frequently generate PDF files, whose content is to be printed on self-adhesive labels. The data to be printed as a PDF file is a convenient solution which allows you to easily make a preview of such a label on your computer or phone. In addition, the very storage and archiving of such files is more efficient. What should you take into consideration when planning to print labels from PDF files?
First, it is worth keeping in mind that not all thermal transfer printers can print labels directly as this type of files.
The manufacturers of TT printers define a basic command language for communicating with their devices to generate prints on labels or change printer operating parameters. Fortunately, most devices are equipped with the option of emulation of languages of other manufacturers' labelling machines.
The most popular language is ZPL (Zebra Programming Language) from Zebra Technologies and it is supported by the manufacturer's thermal transfer printers and printing mechanisms. Most competing printing devices have implemented the emulation of this language.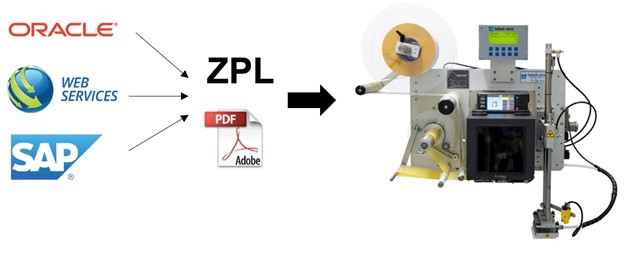 The analysis of implementations conducted by Etisoft has shown that the situation is complicated when the printer plugged into the IT system must start printing PDF labels provided in ZPL. Many devices cannot cope with such a challenge. The situation gets complicated when printed labels are to be automatically applied to products moving on the conveyor belt with the use of a printing and application equipment.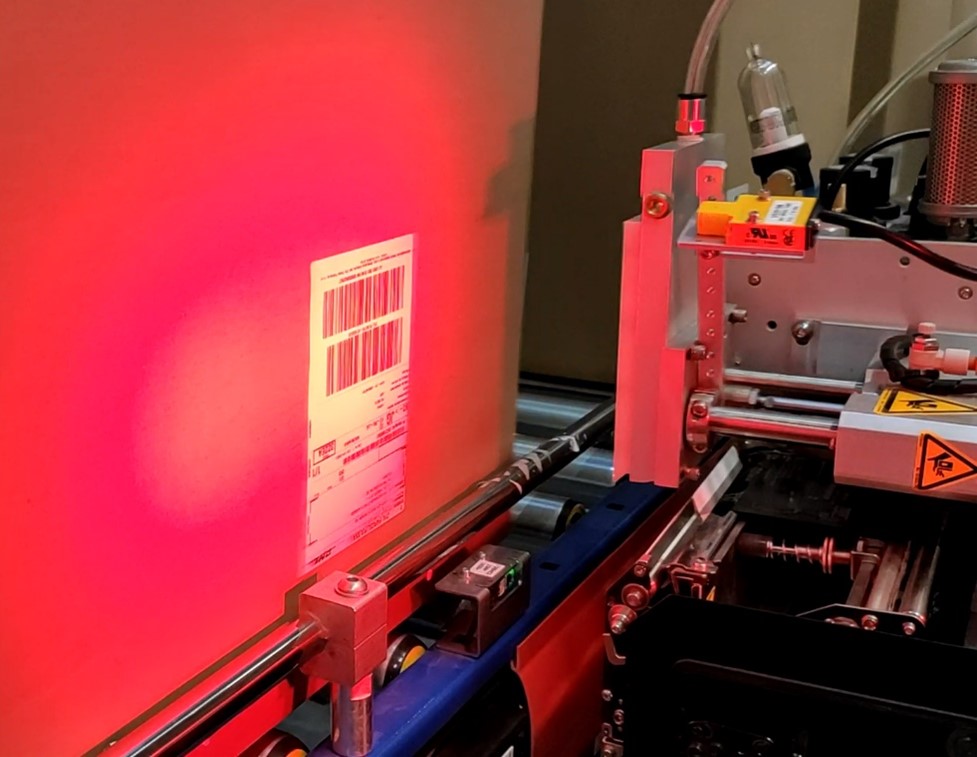 For example, every forwarding company has its own system for generating logistics labels, and logistics and distribution centers are handled by different forwarding companies.
Before receiving the completed packages, logistics labels must be applied to them so that the courier company can correctly register the receipt of a package and ensure its proper flow and delivery.
Due to various sources of input data the typesetting of a label to be printed can be provided as a PDF or in the language of a thermal transfer printer.
When the warehouse is handled by different forwarding companies, and packages on the conveyor line are delivered in a mixed way, it is significant for labels to be assigned to the right packages without generating delays and downtime due to the varying format of the data being sent to the printers.
Zebra print module and printing labels in PDF
The solution is to operate two devices to which data is sent depending on the data format (PDF/ZPL), but this results in doubling the number of devices and the need to control the flow of products and their appropriate labelling.
There is a better solution to that.
Previous Zebra PAX and ZE500 series printing mechanisms did not have the functionality of printing PDF files directly, which severely limited their use in logistics labelling processes.
A possible workaround was to convert the document using middleware to an image file, and such a version the printer was provided with.
This caused long delays in the process from the time of the print order to the time the label starts being printed.
However, the new Zebra ZE511/521 series print modules contain an implemented tool for PDF direct emulation which makes it possible to directly print a label in a PDF and ZPL data.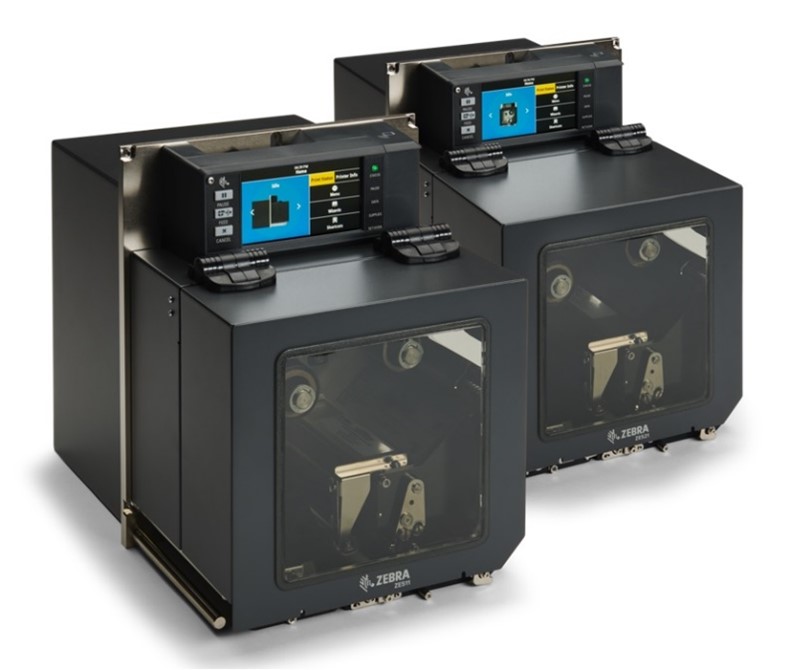 Another significant issue is that there is no switching between ZPL- and PDF-provided data that involves restarting the device.
Such functionality opens up new possibilities for the LABEL-AIRE 3138NV print&apply equipment, in which the installed Zebra ZE511/521 series print module, having been fed with PDF and ZPL data, provides efficient logistics labelling using a single applicator.
More about the advantages of using the Label-Aire 3138NV automatic applicator with Zebra print module.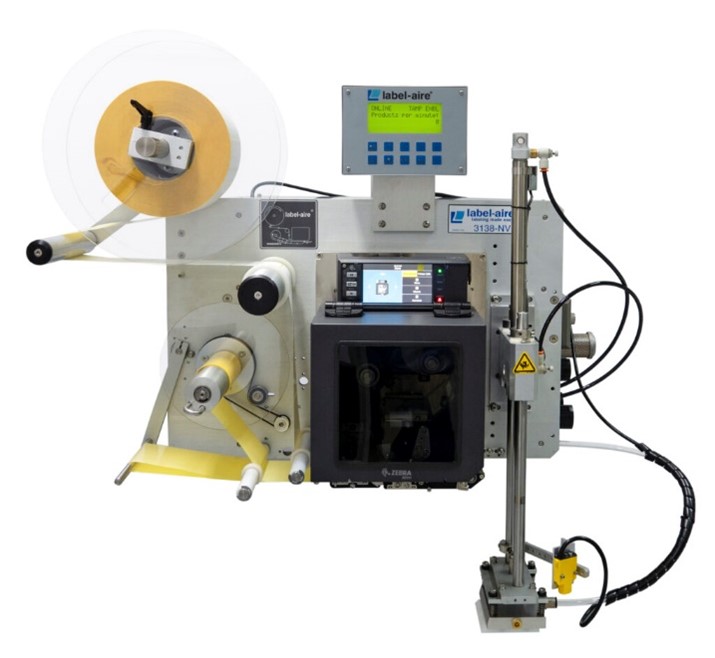 The solution of automatic application of a label printed form a PDF file does not concern only logistics tasks. It can be successfully used in every labelling process on the production line. Even when the label typesetting is created using a computer office package and saved as a PDF file on the local disk or internal memory of the print module.