Are all resin thermal transfer ribbons the same?
28 Oct 2021 - Mariusz Baranowski
Print resistance, in the case of resin thermal transfer ribbons, frequently constitutes a key factor in choosing a ribbon for printing of markings. However, there is no universal ribbon for each solution. Therefore, Etisoft offers a wide range of resin thermal transfer ribbons. How does one resin ribbon differ from another? Let us check.
The Etisoft offer, after having chosen from among the offers of many manufacturers and after a thorough analysis and tests, contains those with the best parameters. Such a wide range of resin thermal transfer ribbons makes it possible to select an appropriate solution for almost every industry and business area.
Thermal transfer ribbon and the print – why it is more or less resistant
Many factors influence print resistance. The first one is the type of thermal transfer ribbon used. The fact that the ribbon is resinous does not mean that its ink consists solely of resin. Manufacturers of ribbons use various additives to the inks which make the print more resistant to high temperature or chemical substances.
Another factor is the type of material used, or rather its surface, the so-called coating, i.e., the surface layer responsible for receiving the ink. Because thermal transfer ribbons do not behave in the same way on every material, the material must be carefully chosen in terms of quality and print resistance as well as the standards required by our customers.
All tested ribbons were checked for quality and print resistance on selected materials from the Etisoft offer using twelve popular materials from the Etisoft offer such as:
E-2102 – glossy white polypropylene
E-2047 – matt silver polyester
E-2124 – glossy white polyester
E-3036 – glossy colourless polyester
E-3038 – glossy white polyethylene.
Three stages of tests in different conditions
Tests of the resistance of print to abrasion were conducted in three stages. The objective of the first and second stage was to determine the abrasion resistance in dry conditions and using demineralised water. The result was very similar for all tested ribbons.
In the third stage, isopropyl alcohol (IPA) was used for the test. The tested samples were then verified for bar code legibility which was evaluated in accordance with the GS1 classification standard.
The chart below shows the averaged results of the third stage of the resistance test on all tested materials.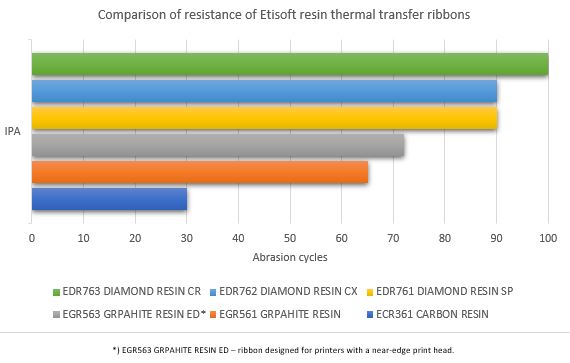 Resistance of specialist resin ribbons
Apart from the resin thermal transfer ribbons presented above, the Etisoft offer contains also highly specialised ribbons which are frequently dedicated to specific applications.
Ribbons with higher temperature resistance that is EDR761 DIAMOND RESIN SP and EDR763 DIAMOND RESIN CR. Apart from the automotive industry, they can also be successfully used in the electronics industry where they withstand the PCB board soldering conditions using E-2114 material.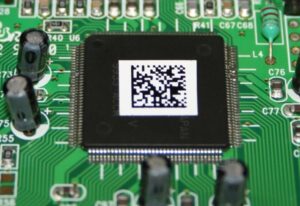 Resin ribbon for printing on textiles, such as woven labels for clothes. High quality of print made with EDR562 GRAPHITE RESIN TX on E-9021 material makes it possible to read out the printed information after many cycles of both classic and chemical washing, ironing, and bleaching.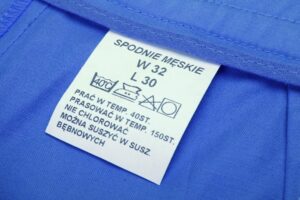 Ribbons with particularly good resistance to chemical substances. EDR763 DIAMOND RESIN CR and RESIN CU are resin thermal transfer ribbons with exceptional resistance of print to aggressive chemical substances. The print made with this ribbon is resistant to contact with, for example, brake fluid. For this reason, the ribbons are successfully used in the automotive industry, especially for labelling of brake system components (using E-1095 material). The ribbons can also be used in laboratories where they will come into contact with chemical substances and extremely low temperatures (using E-2250 material).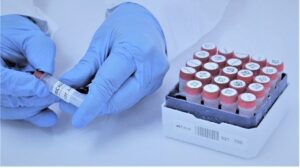 Application vs. resistance
Due to diverse print resistance of the offered resin ribbons, they have been assigned to appropriate product groups. The results of abrasion tests, print quality and value for money have been taken into consideration when grouping the ribbons. The table below presents recommended industries where a given ribbon can be used.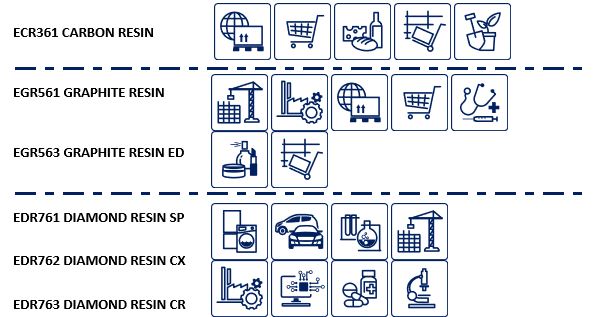 Thermal transfer ribbons offered by Etisoft are available in different widths and compatible with devices of renowned producers, such as: CITIZEN, ZEBRA, TSC, HONYEWELL or PRINTRONIX.
Keeping in mind different conditions in which the markings are used, we suggest contacting us to find the right solution that will suit your needs.