People with passion
Etisoft employees are people with passions and interests which they develop in their free time. In our company there are avid sportspeople, bike, running and climbing afficionados, sailors, surfers and blues musicians. Etisoft supports them in reaching their goals by forming its own football team, bike, running, skiing and kitesurfing teams.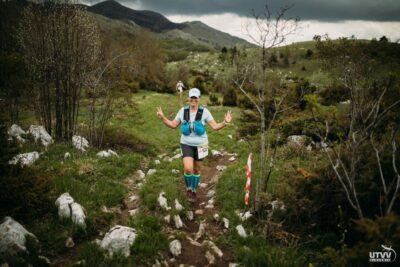 Orsi
Has played squash for many years. She started running and competing in running events a few years ago. She has completed a few half-marathons. She switched from running on asphalt to trail running, i.e., a combination of running and hiking on mountain trails. Orsi is the managing director at our Etisoft Hungary branch.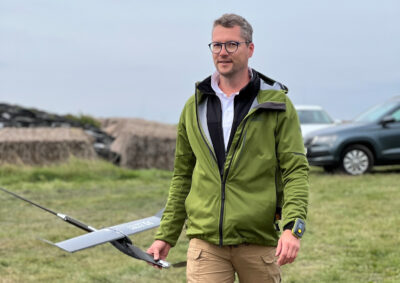 Adam
In 2022, Adam Krawiec of Etisoft Smart Solutions has won the title of the European Team Champion for Model Aircraft. He is also the winner of the Polish Cup in the category of free flight models powered by a rubber engine. Adam began his adventure with modelling at school age and won his first competition in 1996. He has been working on his position for many years, thanks to which today he is one of the international top flight modelers.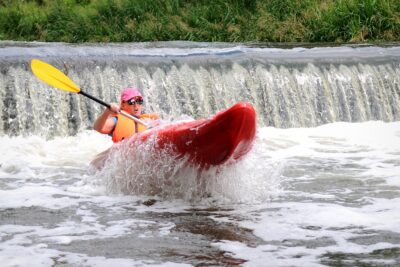 Tatiana
The ideal leisure time for Tatiana is a good book and kayaking. Ideally, if it was possible to do both at the same time. Tatiana loves journeys, during which she also searches for opportunities to practice her favourite sports, such as rafting. She is a cat lover. Tatiana works in the Sales Department (Marketing Division) of Etisoft.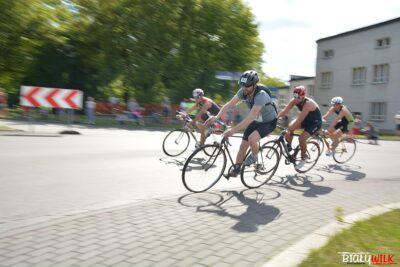 Mariusz
A triathlete. He made his first start in a triathlon on a 20-year-old bike. He has already participated in a triathlon on the Olympic and sprint distances. He calls triathlon the best school of time, organisation, and a foundry of strong will and character. He works as a project manager at Etisoft Smart Solutions.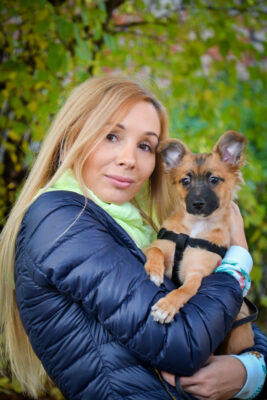 Ada
An originator and good spirit of the Etisoft campaign called 'A warm blanket on a winter night.' Thanks to her involvement and persuasion, since 2015, Silesian shelters for stray animals have received each year several hundred kilograms of food and accessories needed in such facilities. She is an owner of a beloved female dog, Mafi, adopted from a shelter. At Etisoft, Ada works in the Production Department.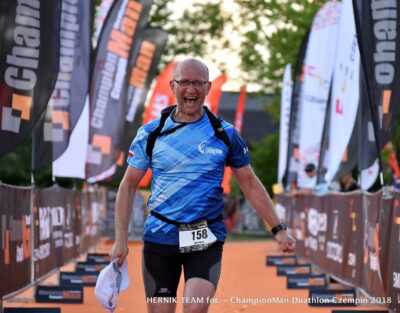 Dariusz
A founder of the Etisoft Bike Team, he divides his passion for sport between cycling and running. He genuinely enjoys extreme challenges: orienteering events, competition in mud or... a 24-hour run up the stairs at the Marriott hotel. He discovers the beauty of Silesia from the saddle of a bike. At Etisoft, he works at Marketing Department as a product manager, and he is responsible for automatic identification solutions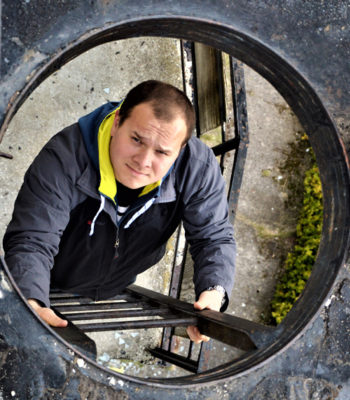 Krzysztof
Founder of the Silesian Explorers – a group exploring desert and not overwhelmed by tourists places, and abandoned facilities. He works in Logistic and Supplies Department.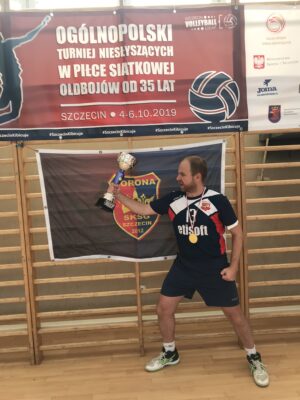 Marcin
He is the libero in the Odra Racibórz volleyball team. He has been training volleyball, with a break since his school days. Together with his team he has won, among other things, the gold medal at the International Volleyball Tournament in Brno in the Czech Republic, the first place at the National Deaf Old Boys Volleyball Tournament for 35 years in Szczecin, and the second place at the National Cup Tournament in Racibórz. Marcin works in the Production Department.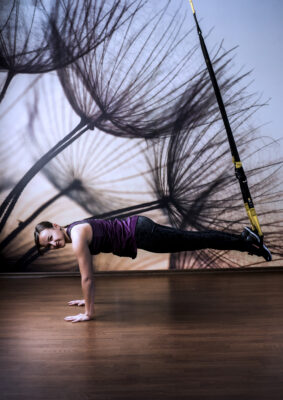 Magda
Is an instructor of physical recreation, healthy spine and vinyasa power yoga. She used to train intensively and conduct fitness classes. Currently, Magda has slowed down a bit and decided to focus on health-promoting activities. Magda works in our company's Sales Department.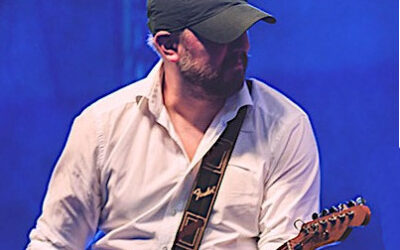 Przemysław
A professional graphic designer / technologist. Privately a bluesman, guitarist and co-founder of Black Amber and Around The Blues bands. He has performer at major blues festivals in Poland. He works in Technology Department.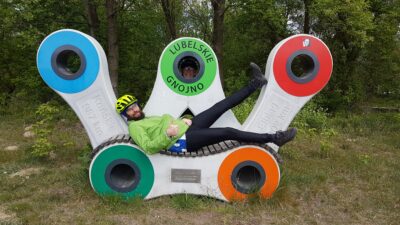 Olek
Plays the guitar and he is interested in rock music and handball. Together with a group of friends he set himself the goal of cycling along the Green Velo, i.e., the 2,000 km long East of Poland Cycling Trail. They plan to achieve this goal within 5 years, each year devoting 6 days to the expedition. After two years, the team is at the halfway point. Olek is the head of the Product Development Department at Etisoft.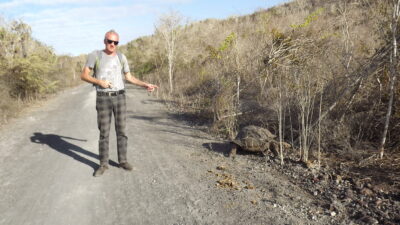 Mariusz
Has covered several thousand kilometres hitch-hiking. In this way he got to the Baltic Sea and to the festival in Jarocin. However, the expeditions in the middle of nowhere are the most impressive: Mariusz has almost travelled the length and breadth of Armenia, Georgia, the Nagorno-Karabakh Republic, Iran, Ecuador, and Colombia. His dream? To see with his own eyes giant sequoias which grow, among others, in California. At Etisoft, Mariusz works in the Production Department.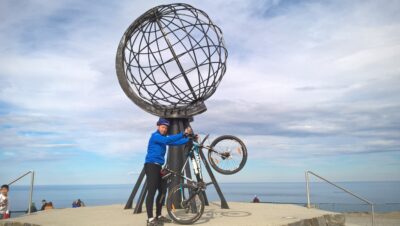 Sławek
The head of the Logistics and Supplies Department spends his holidays cycling. He travelled this way on the following routes: Germany - Austria - Verona - Switzerland; Georgia; Norway, including the Arctic Circle.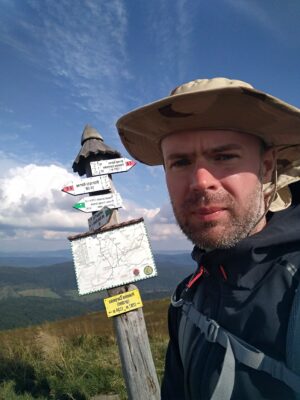 Adam
Come rain or shine, he always walks to work. He enjoys using Nordic walking poles at the weekends. Covering the distance of even 60 km a day is not a problem for him. Adam from the Service Department has completed the longest mountain trail in Poland, that is the Main Beskid Trail which is about 517 km long.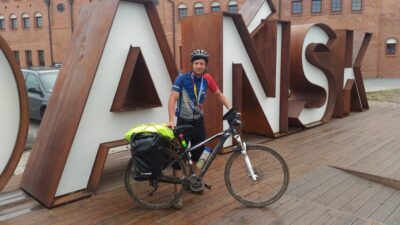 Marcin
Builds up his fitness during spontaneous bike trips. It could be a trip to Wrocław for a kebab. ? As he says, "I just get on the bike and go." In 2018, he took part in the Wisła 1200 Bicycle Marathon. To cover the distance from the spring of the Vistula to its estuary in Gdańsk, he needed 150 hours and 23 minutes, including breaks for a short nap. Marcin works in the Production Department.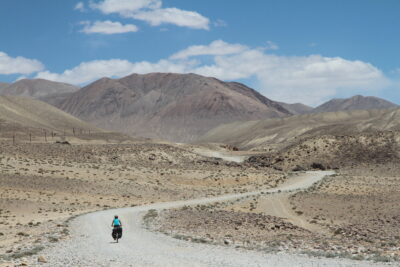 Anna
Anna is in her element when she cycles, rollerblades and does other activities. She loves freedom of travelling and she doesn't like beaten paths and daily plans. She appreciates contact with nature untouched by the human hand. He has cycled through Lithuania, Latvia, and Estonia, and completed a 3-month-long expedition, on two wheels as well, from Georgia to the Pamirs. Ania works in the Sales Department.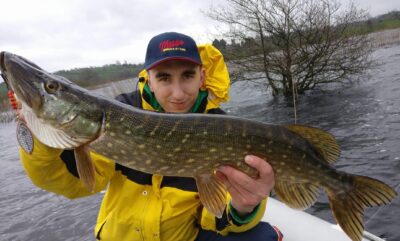 Dawid
A founder of the Etisoft Fishing Team. He practices sport spinning fishing using a sonar, that is a specially made fishing rod, while fishing. He catches predatory fish only. He has been fishing since childhood and can be found at the most important competitions. Dawid is a production employee at ITS, a daughter company of Etisoft.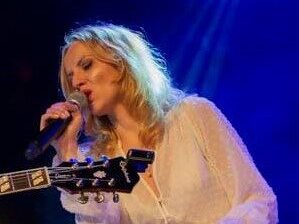 Joanna
A co-founder and vocalist of the band Around the Blues. She has already performed, among other things, at Rawa Blues and Olsztyn Blues Nights. She participates in valuable musical projects. Asia is the winner in the category Blues Vocalist in the BLUES TOP 2010 survey of the quarterly journal Twój Blues. Joanna works in the Technology Department.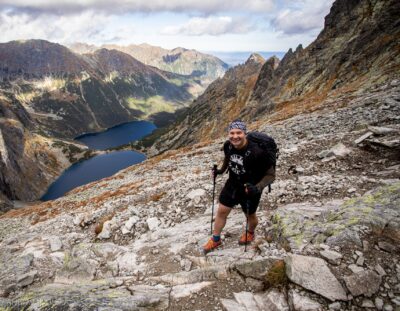 Adam
One of the founders of the Etisoft Running Team, has three half-marathons to his credit. A fan of running, photography and wandering around the most beautiful parts of the United States. He works in Etisoft as the shift manager in the Production Department.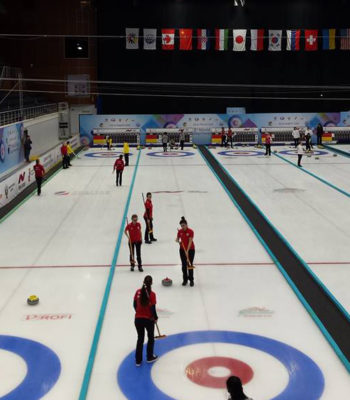 Dorota
As a member of "MIG" the Deaf Sports Association she practices curling, also called the chess on ice. She successfully trains basketball and volleyball. In Etisoft works in the Logistic Department.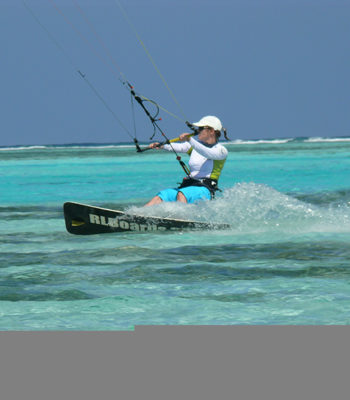 Joanna
Professionally a graphic designer in the Marketing Department. Privately the extreme water sport enthsiast, a member of Etisoft Kite Team.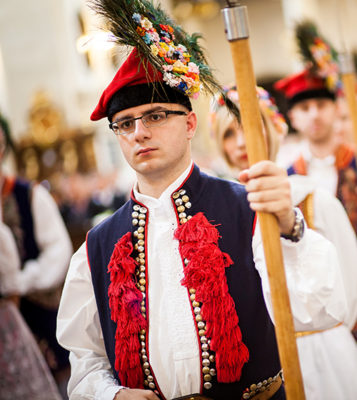 Krzysztof
He works in the sales department of Etisoft Kraków, and in free time he plays the clarinet in the LajkFolk band.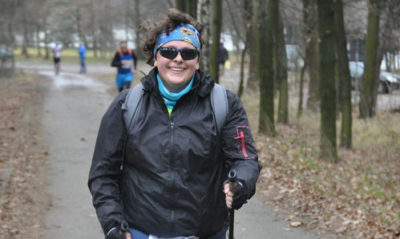 Karolina
Volcanic energy and good humor, loves Nordic Walking. Her success is to conquer, with her poles, the half-marathon route. In Etisoft in Invoicing Department.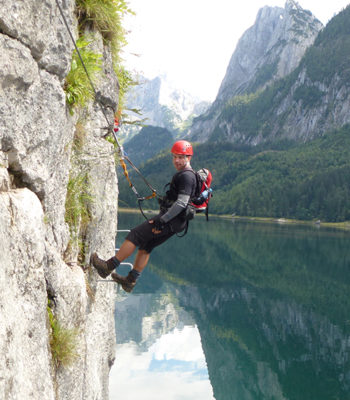 Krzysztof
Professionally product manager, employee of R&D department. Privately he is a powerhouse – enthusiast of rock climbing, mountain climbing and cycling.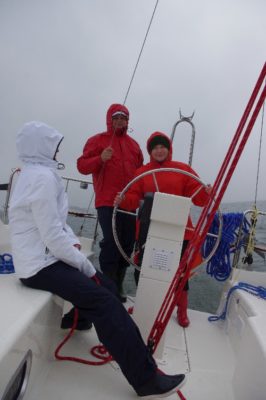 Ola
Works in the Sales Department - Automotive. She's always smiling, full of energy, and solves all difficult tasks. She spends her free time in an active way; cycling, sailing, and kitesurfing are her passions.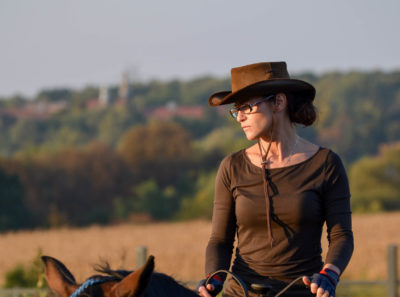 Olimpia
Olimpia is an administration department manager, very busy on a daily basis. She rides a horse in her free time.