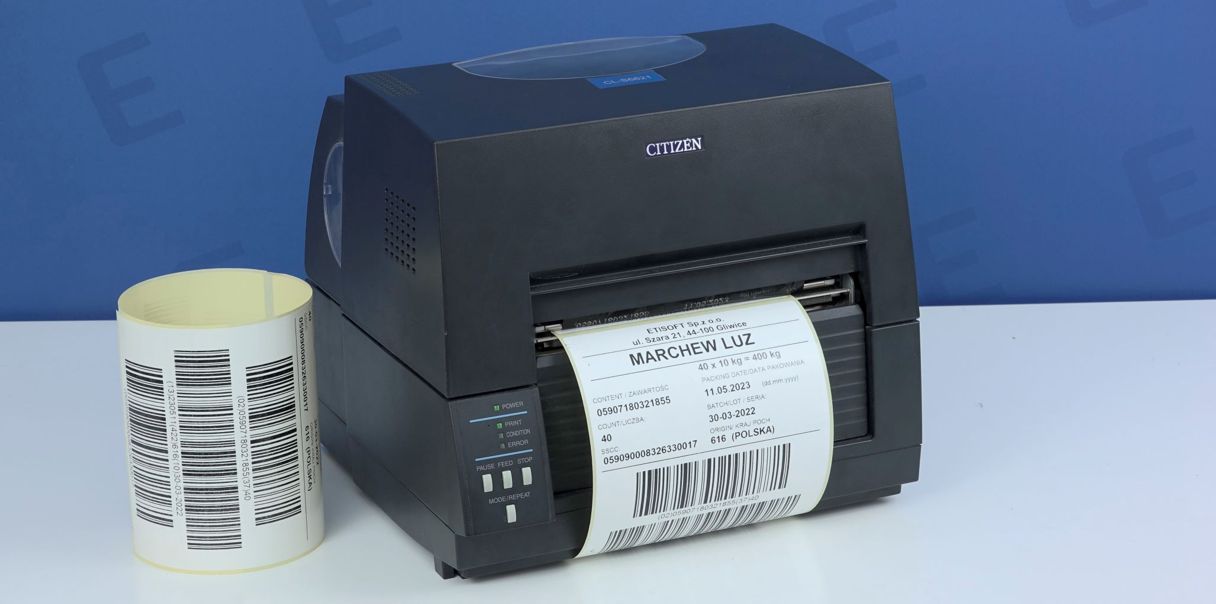 Citizen CL-S6621 – the smallest and cheapest 6-inch printer on the market
1 Jun 2022 - Arkadiusz Krużycki
The self-adhesive label is the cheapest carrier of information in the logistics industry. Correctly printed logistics labels guarantee proper operation of systems that manage transport, logistics and warehousing processes. All parcels, packages and pallets must contain a label with the recipient's address, sender's details and, most importantly, a unique waybill number. In many cases the data on the label must be compliant with the GS1 standard. What role can the Citizen CL-S6621 printer play here?
Citizen CL-S6621 – when you are looking for a printer for GS1 labels
Each logistics operator on the market has their own process management systems that have modules for packaging registration, e.g., through a web browser, and make it possible to print labels with the right information. Thermal transfer printers with the print width of 104 mm are most frequently used for this purpose. Due to their small size and price these are usually the so-called desktop printers. They are perfect for printing 105×148 mm labels. This label size is one of the standards in the logistics and warehousing industry. Unfortunately, it sometimes happens that because of unique requirements of the recipient or internal processes, additional information must be placed on the label, e.g., compliant with the GS1 standard or a picking list, CI number etc. In this case 148×210 mm labels are used for marking parcels. As a rule, within this scope manufacturers of thermal transfer printers offer only large industrial printers. An exception is the Citizen offer and the CL-S6621 printer.
New dimension of semi-industrial printing
The CL-S6621 printer is the smallest and cheapest 6-inch available for sale. It is characterized by a tough and durable plastic casing, high print speed and the solution called Hi-Lift. This solution is to provide full access to printer mechanisms. This facilitates cleaning and removing possible paper jams. Additionally, the manufacturer has equipped the Citizen CL-S6621 printer with the automatic emulation system. The point is that the printer can interpret the control codes of the applicable manufacturers or printer languages. This provides easy integration and compatibility with the user's systems. The printer is designed to recognize it and adjust itself.
In spite of its small size, the Citizen CL-S6621 printer has an internal material tray which can accommodate a label roll with an inner diameter of up to 125 mm, which is significantly larger than in case of 4-inch desktop printers. It is a great solution that saves working time of the operator who does not waste precious minutes on exchanging consumables. This also supports cleanliness of the labels encapsulated in the casing.
The CL-S6621 printer makes it possible to use thermal transfer labels using a ribbon and thermal paper labels.
Like each Citizen printer, the CL-S6621 printer can be additionally equipped with accessories such as label cutter, peeler/dispenser, or external feeder for larger label rolls, even up to 200mm. The option includes Ethernet or Wi-Fi modules.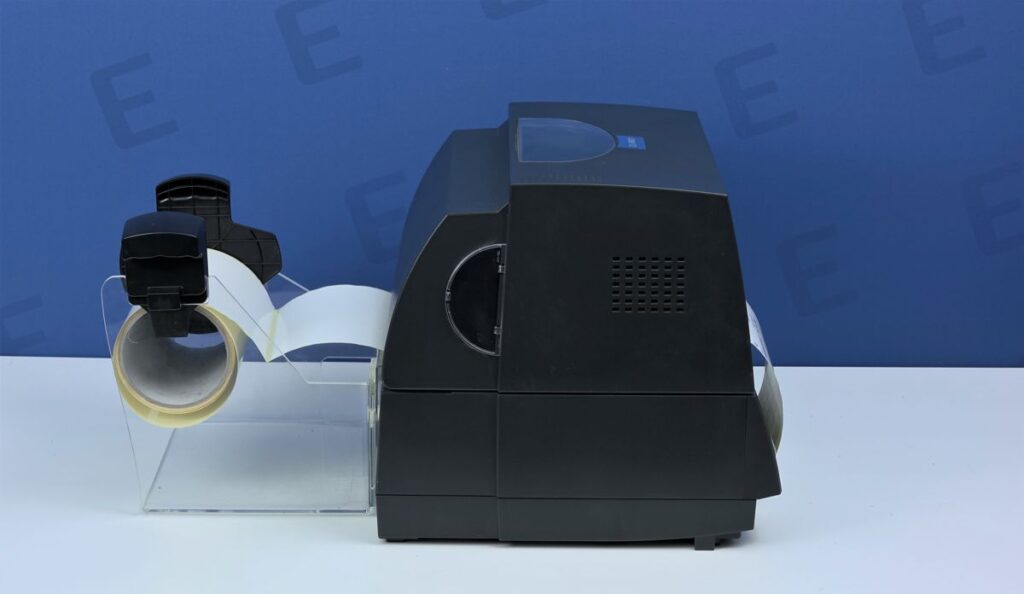 The most important advantages of the Citizen CL-S6621 printer:
attractive price
small size
print width of 6 inches (168 mm)
automatic emulation system (automatic selection of the printer language)
robust and durable plastic casing
print speed – 6 inches per second (150 mm/s)
expandable accessories
If you are looking for a compact logistics label printer, need labels and a thermal transfer ribbon for it...