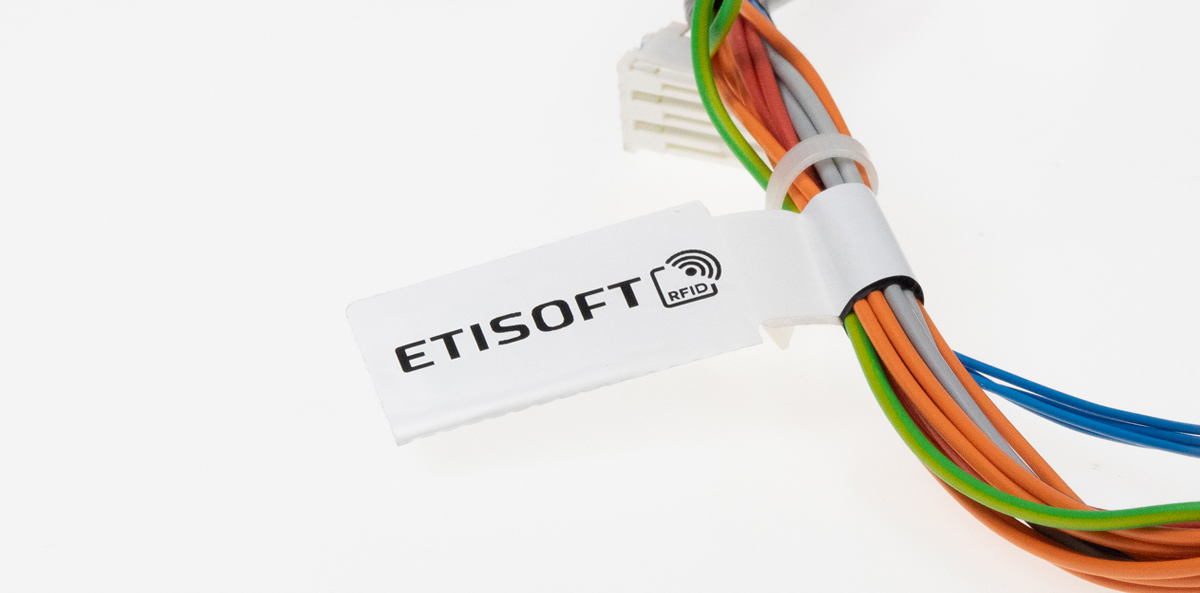 Flag label application. How to automate the labelling of long products with a circular cross-section
19 Jan 2023 - Michał Wąs
Marking products with labels applied in the form of a distinctive flag is, next to peripheral labelling, the most common way of marking long products with a circular cross-section such as cables, wires, hoses, tubes, profiles and any kind of bundles, spools and reels. In this text you will learn what the advantages of automation of flag label application are compared to manual application.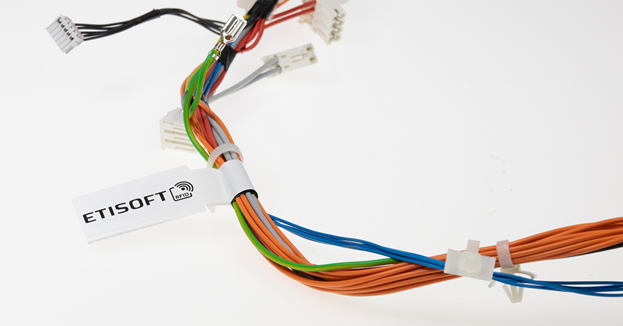 When, where and for what purpose we apply flag labels
The purpose of a flag label is to facilitate the identification and reading of data assigned to a product using, for instance, a code scanner. The straight end sections of the label, bonded together, can contain a pre-applied bar code, 2D code or other text/numeric information. The use of labels with RFID tags is becoming more and more common. This is especially the case of the automotive industry. Another functionality of a flag label can be fastening and joining a flexible product rolled into a bundle or spool.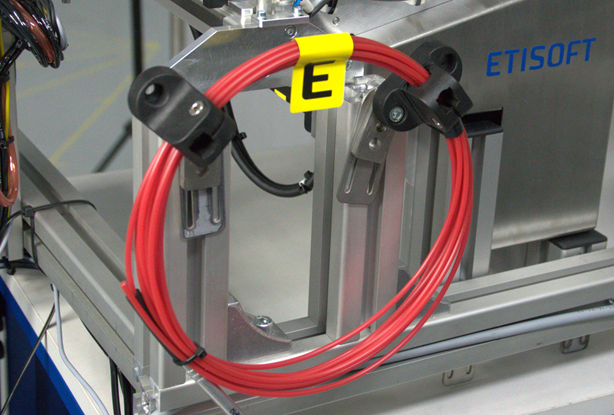 Repeatable, precise, and efficient application of labels – it is possible!
Manual application of a self-adhesive flag label is a very difficult and time-consuming activity. Due to the need for a fairly precise process of bonding the ends of the label together, failures and a large number of repeated applications are to be expected, which also entails label waste. If working with gloves on is required at the work station, such label application can become a nightmare for operators.
WRAPTEC – device for marking hoses, cables, tubes and other long products round in shape
If it is possible, automation of product labelling is recommended. Such flag label application means a repeatable precision and required efficiency.
The use of the automatic flag label applicator in the process of marking manufactured products will help to remove the causes which have previously caused difficulties at this stage of production.
To address these difficulties, Etisoft has expanded its offer to include solutions dedicated to this type or labelling. Depending on the production process, feeding products to be labelled and their receipt can be carried out manually or automatically, e.g., using a robotic picker or other industrial automation system.
Two-way communication with the applicator via Profinet or using standard voltage signals will make easy integration with other devices on the production line possible.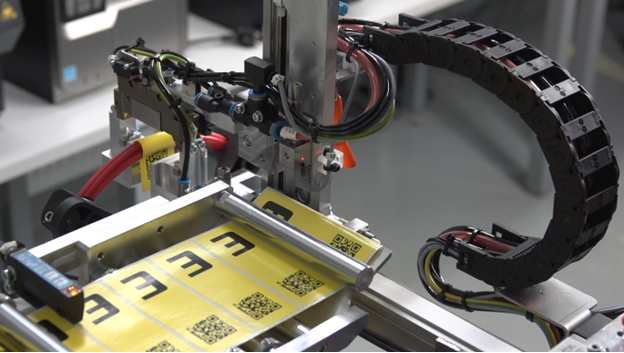 The flag label applicator will ensure repeatable and precise application of the label to the product. It is possible to adapt the device to work with various label sizes and product diameters. Whereas, the compact size of the device allows it to be mounted and built into manufacturing cell or placed on a table.