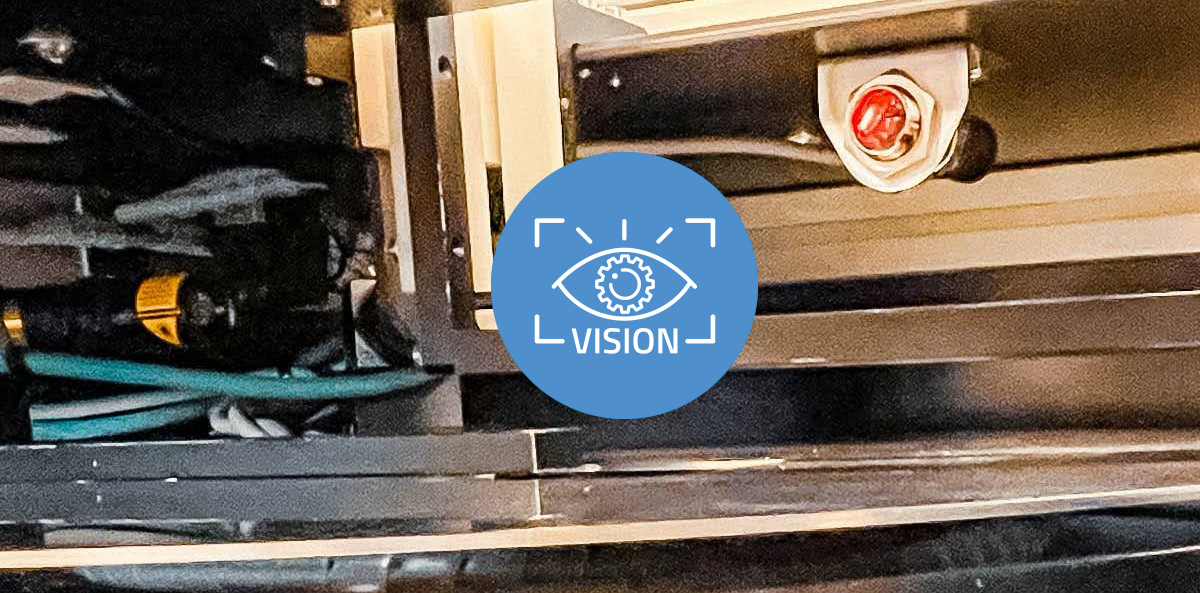 Vision system in industry – implementation of a system for quality control of panel-overlay assembly
22 Feb 2022 - Adam Wolski
The presented solution is used for automatic visual inspection of bonded components and verification of assembly accuracy by the machine.
The objective of the project was to shorten the duration of measurement activities and to achieve greater a vision system for automatic measurements.
Our customer wanted to control the assembly of the panel with the overlay with high accuracy and verify the repeatability of the process of bonding the two components. Low quality products can be caused by, among other things, decalibration, wear and tear or incorrect machine alignment that can result in potential complaints.
Initially, the customer used interim measures of manual quality control using a calliper. The method was effective, however, it turned out to be inefficient, so the idea of automating the quality control process came up.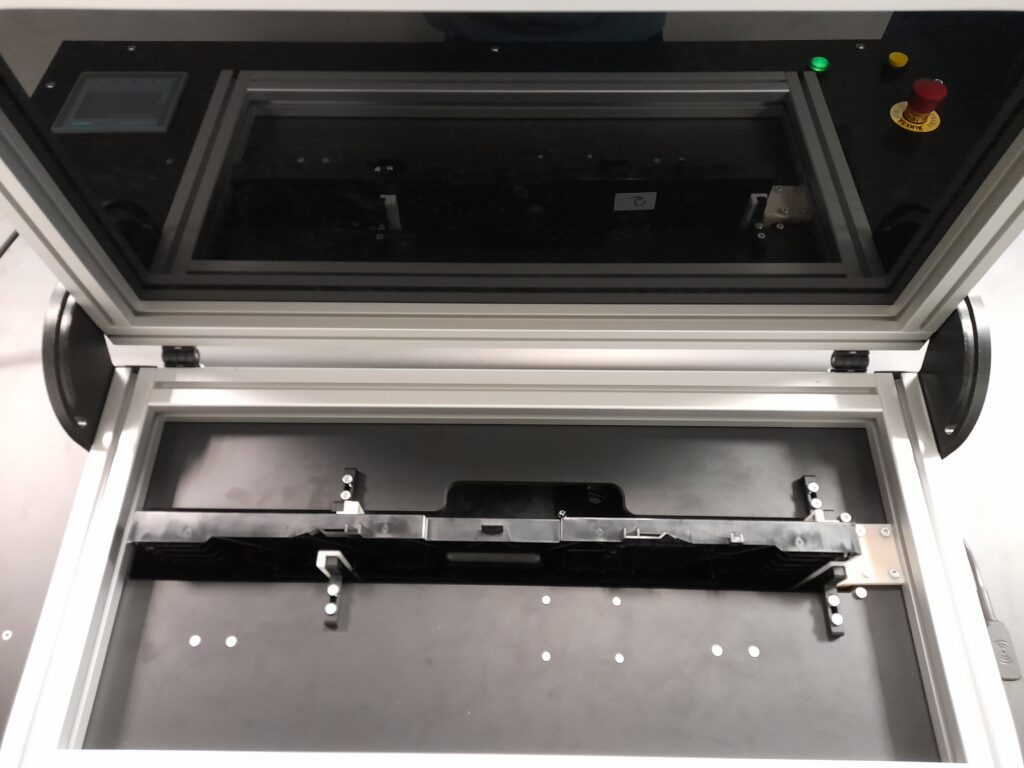 Vision system in industry – the course of implementation
Due to the variety of assemblies, components and reflectivity of their surfaces, a ready-made solution existing on the market could not be applied.
The Etisoft Smart Solutions engineering staff took up the challenge to design a custom-made solution for our customer so that it could meet all functional requirements. So, the finally designed vision system consisted of two 2D cameras, a blue laser, mechanical structure, electric component, and designed system automation. The 2D camera proved to be sufficient for the task, and the laser met the requirements to reduce the potential for error from surface reflectivity. A second 2D camera was attached to the vision system in order to read the QR code to assign a result for the tested panel.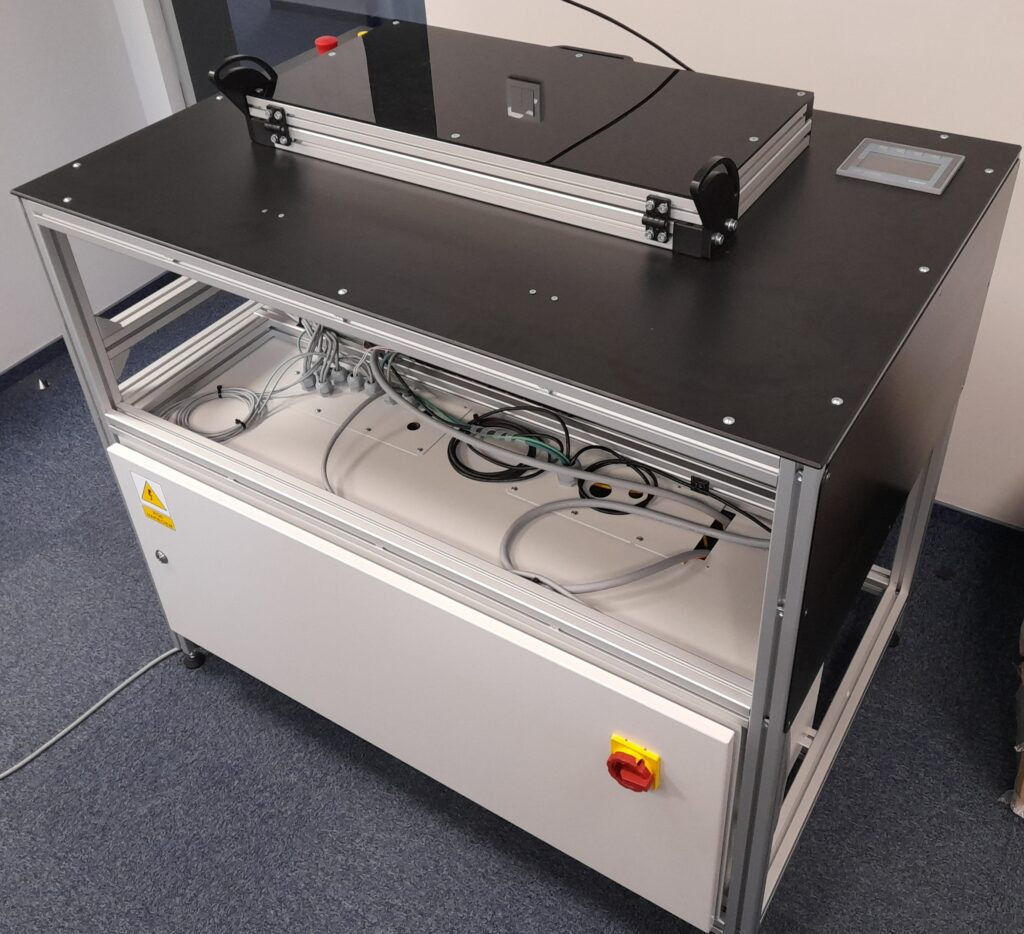 Advantages and challenges encountered
After the first implementation testing of the vision system carried out by the quality department it turned out that,  as expected, the machine has a higher repeatability and accuracy of results in comparison with manual measurements.
The project manager emphasised that the project team dealt very well with the greatest challenge during the implementation which was a complete change of the concept of the entire system after receiving samples and carrying out first tests with the originally intended equipment.
The lack of space was also a challenge for the project. The bench was limited to a EUR-pallet due to our customer's requirements.
The standard engineering team participated in the project, and it consisted of an automation engineer, a programmer, two machine vision specialists, a mechanic, a fitter, and a project manager.
The whole machine was assembled and tested at Etisoft Smart Solutions' headquarters and sent to the customer as a stand-alone unit. The installation time at the customer's site was limited only to connecting the machine's power supply and carrying out acceptance tests.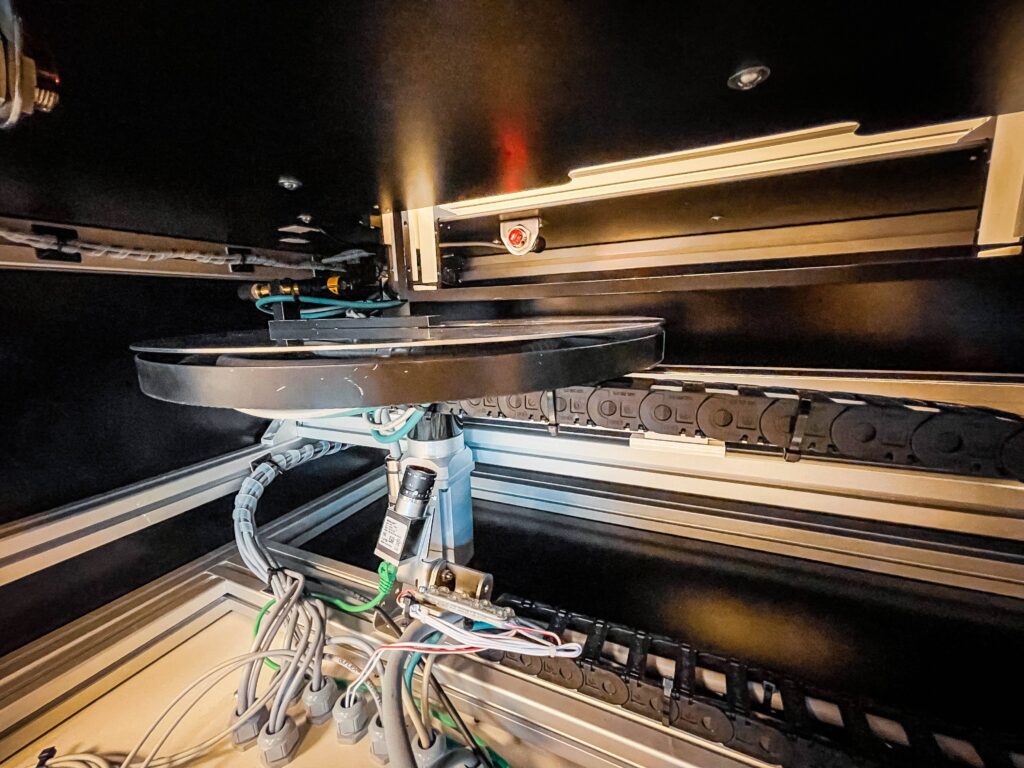 The implementation of the vision system in industry described above is another one carried out by Etisoft Smart Solutions. If you are wondering whether it is right for your company, contact us!