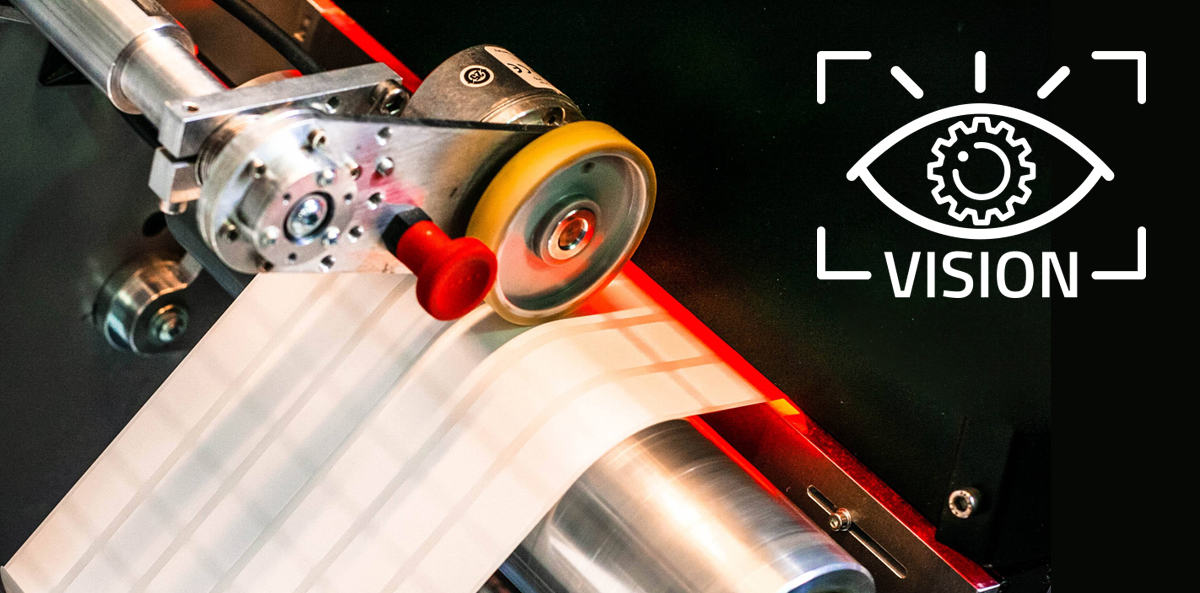 Vision systems at Etisoft – implementation on production machines
8 Jul 2021 - Adam Wolski
The production process inspection system based on machine vision making it possible to verify:
The quality of manufactured products,
The completeness of goods sent to customers.
The created vision system makes continuous inspection of production possible, verifying products for conformity with technical and quality documentation. Thanks to the possibility of integration with ERP and MES systems as well as technical documentation, downloading of data takes place automatically, which makes the system maintenance-free.
The measurement system for manufactured labels implemented at Etisoft is an example of such a solution. The MES system collects order data from ERP systems and technological documentation storage systems. Following the automatic changeover of the vision inspection, all the labels are measured and counted, and the results are recorded in the database from where they can be retrieved for the purposes of production order verification. Additionally, the operator panel displays information about the status of production, that is about the deviations from the nominal values, number of manufactured labels as well as, from the process side, about the correct path of the label ribbon. This allows the operator to react quickly if faulty products occur.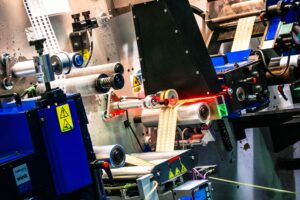 What can our vision system do?
Automatically retrieve data required for inspection from MES and ERP systems,
Automatically carry out a changeover for a specific production order,
Measure given dimensions at the material speed of up to 70 m/minute,
Count all the goods which have been produced,
Verify product parameters against specifications,
Inform about deviations from the nominal dimensions of the products and signal exceeding of acceptable dimensional tolerances,
Stop the machine when the set number of goods to be manufactured within an order has been reached,
Record the measurement results of all products.
Our system is distinguished by:
Possibility to inspect products of various shapes and dimensions at high travel speed,
Being maintenance-free; there is no need for the operator's involvement in the system operation. All the data required for the inspection are downloaded automatically from the customers' systems,
Adaptability of the system to the existing machine. Its dimensions enable it to be mounted in a limited space.
Benefits of the system:
Raw material saving – the operator is informed in real time about the stability of the production process, if an error occurs, they can react immediately,
Verification of product parameters for conformity with the specification,
Certainty of manufacturing correct goods in the ordered number,
Providing data from production orders which can be used to improve production processes.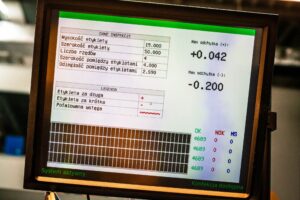 The systems installed on 6 machines measured over 300,000,000 labels during the implementation at Etisoft. The systems are currently in the final acceptance stage.
Interested? Contact us!