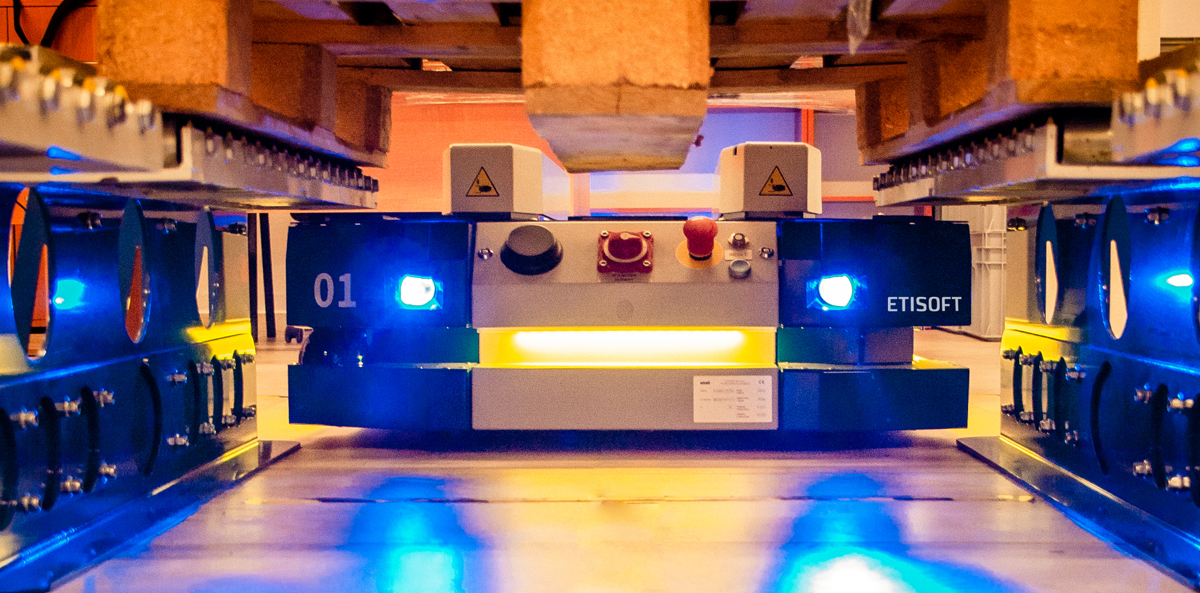 What autonomous mobile robots need
26 Oct 2021 - Olaf Dudek
The intralogistics system is more than a fleet of AGVs. It is a whole production ecosystem that requires an infrastructure to exploit the entire potential of intralogistics automation. How do autonomous mobile robots fit into this ecosystem?
Nowadays, modern companies, when thinking about order in the production hall and managing many workstations, face the challenge of efficient in-plant transport and pallet storage. The use of AGVs/AMRs for this purpose is becoming an increasingly popular alternative to traditional transport, and thanks to IT solutions such as IntraFleet or engineering solutions such as automatic pallet warehouse, this is becoming easier and easier.
Autonomous mobile robots and infrastructure
Each warehouse space needs service and infrastructure which will help employees to manage, sort, and stack stored products. The same concerns a fleet of AGVs/AMRs which needs its own internal support infrastructure to operate in an efficient manner. Each robot is therefore assigned to a docking station which allows the robot to be charged and, thanks to internal monitoring systems, AGVs conduct their charging operation at the most optimal moments without the need for human intervention.
The robots also require space to transport goods along the designated paths for mobile robots, such as roller conveyors where the robots can pick up or deliver the goods being transported.
What to do with an empty pallet?
Goods in the warehouse and in the production hall must be transported on something, and these are usually pallets depending on the size of the transported goods. However, storing and reusing empty pallets is a logistical challenge. Creating a smooth flow of pallets inside a production plant is a potentially time consuming and problematic issue. The solution created by Etisoft Smart Solutions comes to help: Automated Pallet Warehouse (APW). The system organises the circulation of empty pallets. It delivers and receives empty pallets between APW and production workstations or in the warehouse.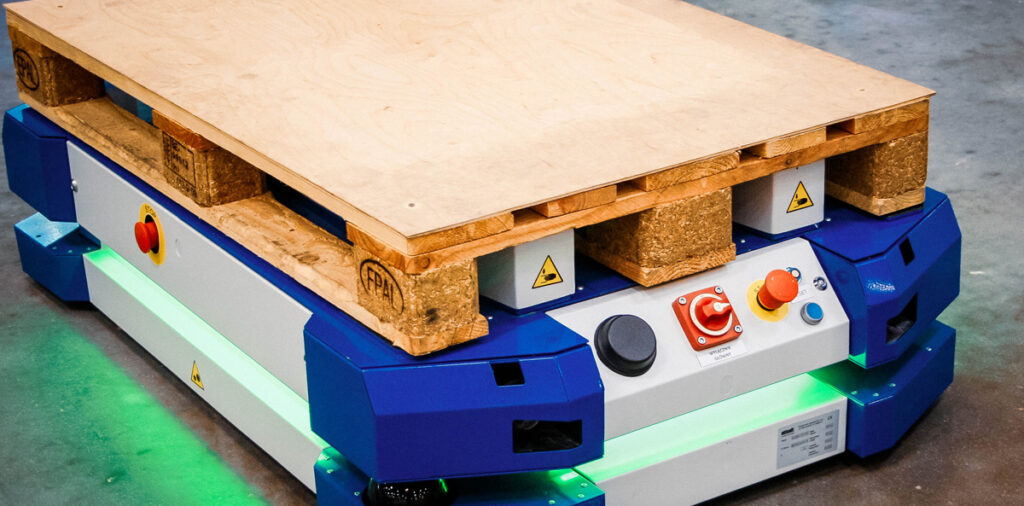 Functionality of the Automated Pallet Warehouse
The main advantage of automated warehouses is their maintenance-free nature, thus the objective of the APW solution was to minimise the need for human intervention. Pallet transport is therefore conducted in an automatic and predictable way, in which vehicles conduct the planned tasks of moving, receiving or stacking empty pallets. The maintenance-free, and additionally integrated with our IntraFleet system, solution allows for convenient "empty pallet management," i.e., efficient, and automatic storage and reuse of pallets.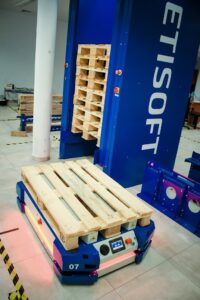 Several important specifications of the APW system:
3 versions of the system are foreseen depending on the capacity: APW 10, APW 15, APW 20
automatic or manual distribution of an empty pallet
automatic loading and unloading of a pallet stack
adapted to the EUR1 or EUR3 pallet standard or with an option of individual modification.
If you are wondering whether AGVs/AMRs are right for your company, please contact us.