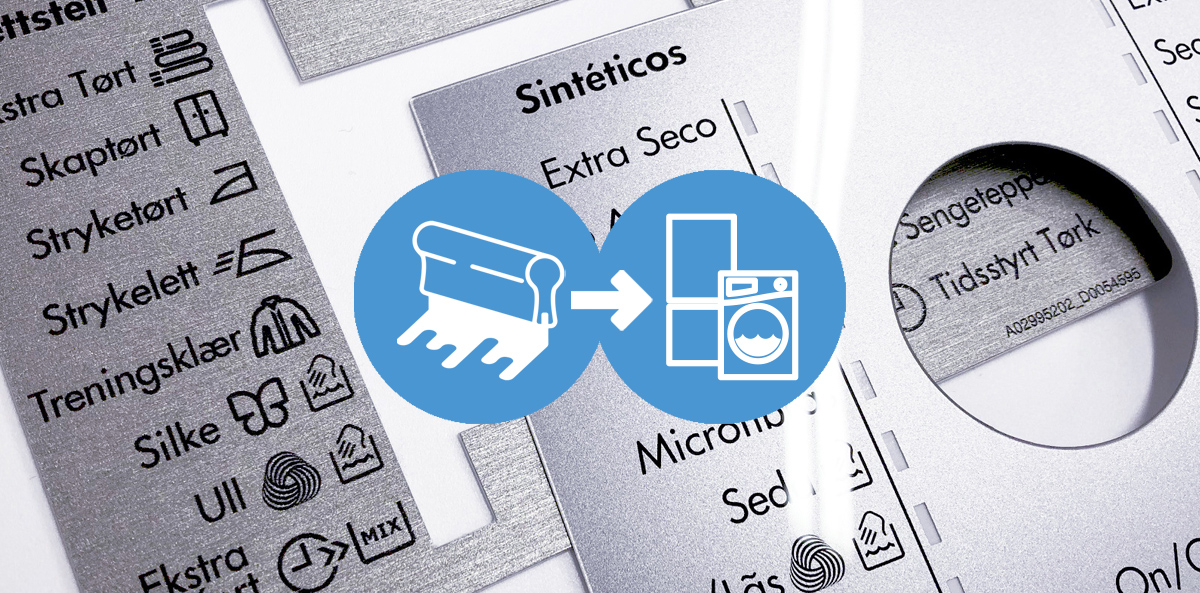 Screen printing in the household appliance industry
8 Mar 2022 - Mateusz Skowron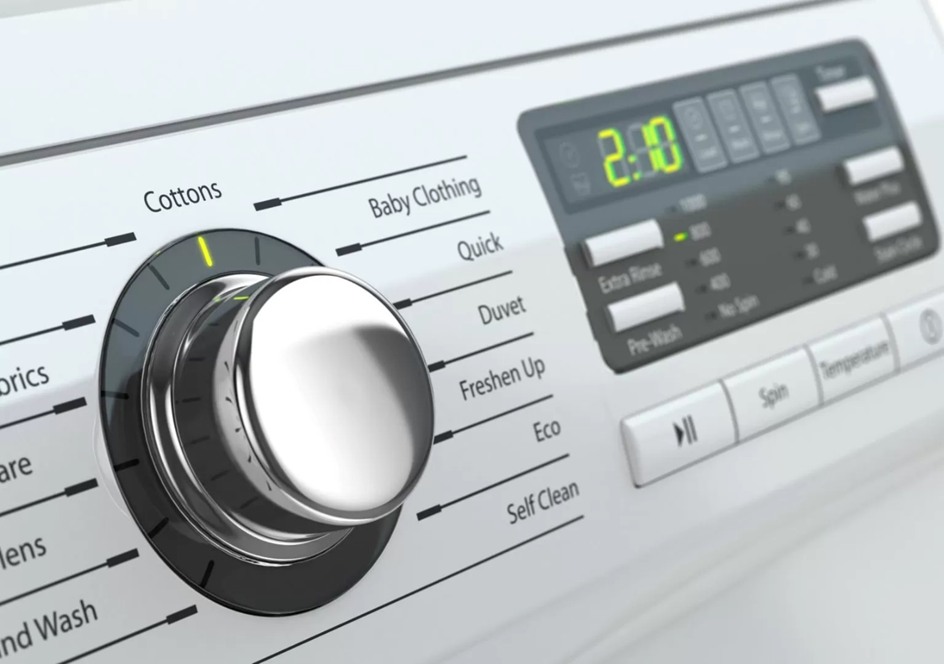 As a printing technique, screen printing is widely used in many branches of industry. One of the examples is the previously discussed automotive industry and our faceplates adapted to its needs for many models of electric car chargers.
In today's article we will concentrate on applications in an industry that is closer to our daily lives – solutions for the household appliance industry. Thanks to our short journey through the rooms of an average home, you will learn where our products hide and how they make life easier for both you and your customers.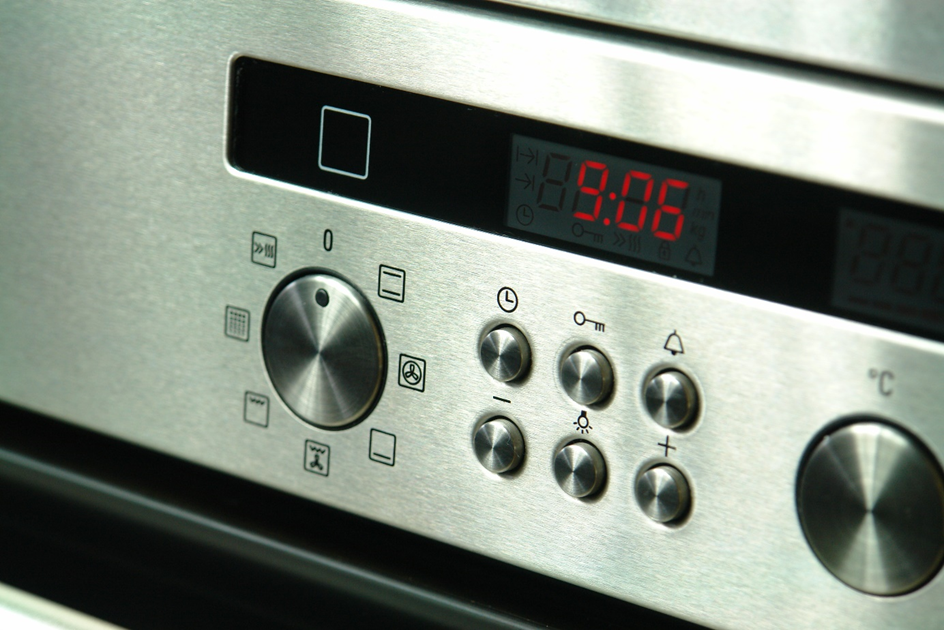 Screen printing – Kitchen
A peaceful afternoon, business duties and family obligations are on the back burner for a few moments. The smell of roasting meat enters the nostrils and the thought of it awakens the dormant taste buds. Thanks to control panels and front panels the description above is not only an unfulfilled dream of a hungry author, but a real promise of delicious moments spent with family and friends. Thanks to our products, you and your customer can interact intuitively with… the oven and become the chef of the home kitchen with just a few turns of the knob and the press of the confirm button. Simple! Of course. Our panels will make the operation of complex appliances as user-friendly as possible for the end user of household appliances.
What other appliances can use our panels?
Microwaves
Coffee makers
Fridges
Freezers
All the appliances that ask the user to select a personalised function.
Screen printing – Bathroom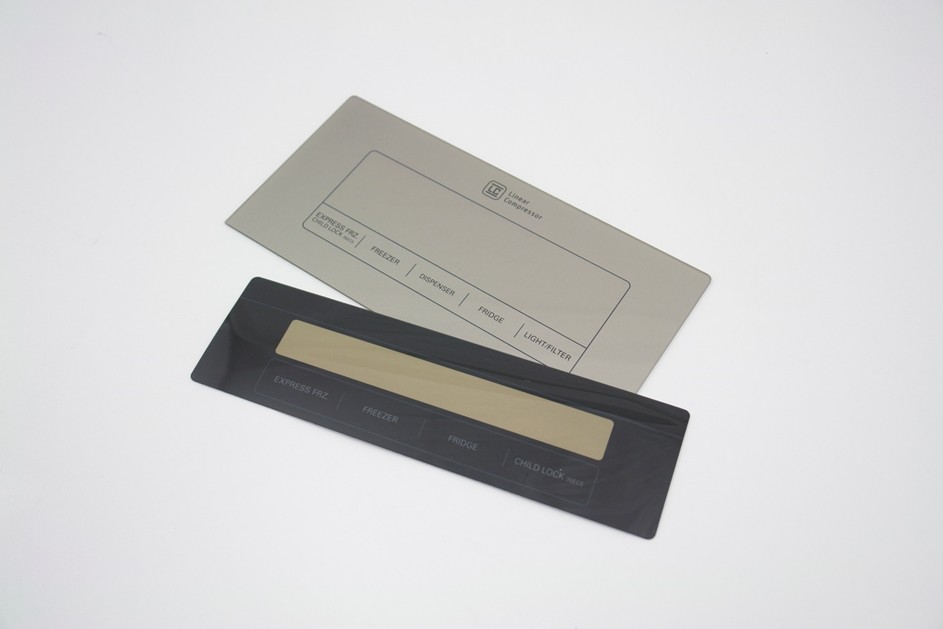 We are slowly coming closer to the next essential room of every flat. We open the bathroom door where we are greeted by the characteristic melody of the washing machine having just finished a load of laundry. The "delicate" programme was scheduled for today. The display informs us that the front door of the washing machine is ready to open, which we do immediately. The fragrance of fabric conditioner dominates the air as we happily empty the washing machine drum – job done.
Just like in the kitchen, the high-quality control panels made it possible to command the machine to wash our delicate clothes at an appropriately low temperature.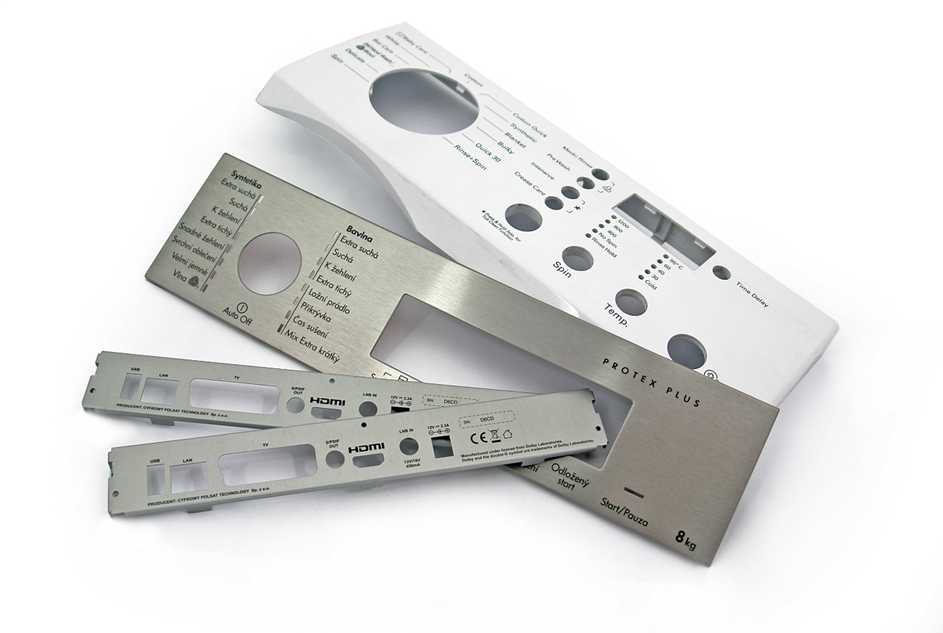 Functionality and proven quality
Panels manufactured by a member of the Etisoft Group, Graffiti printing shops are a symbol not only of high functionality of supplied products, but, above all, of quality which has been confirmed by renowned quality certificates – all the components and panels are manufactured according to ISO 9001, ISO 14001, IATF 16949 norms and standards thus ensuring consistently high quality and product repeatability.