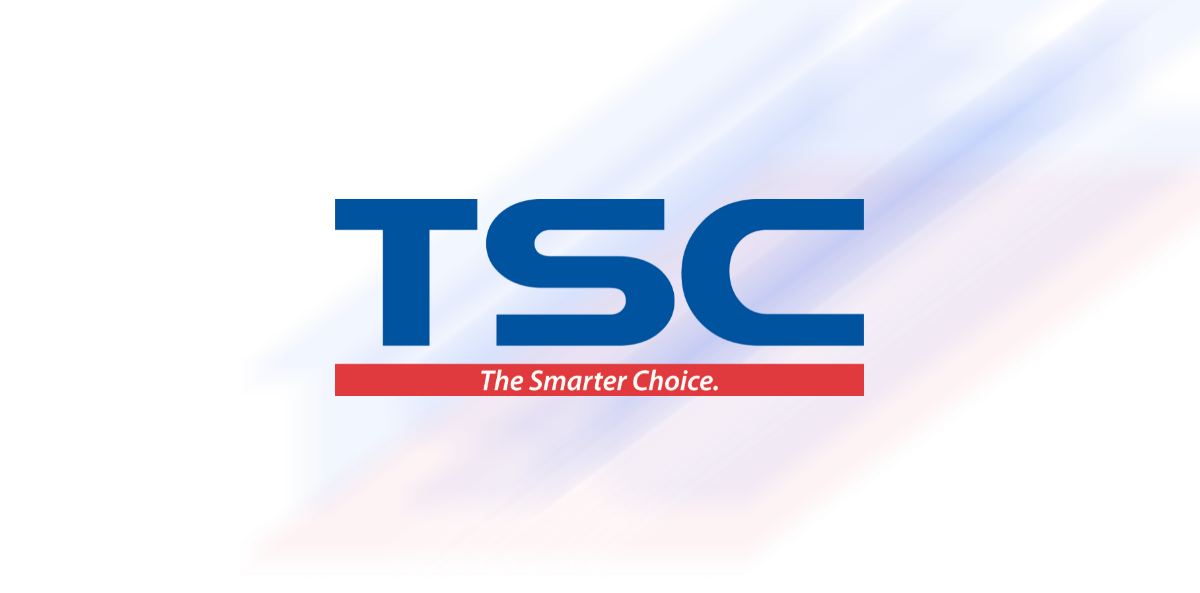 TSC industrial printers available off-the-shelf
4 Aug 2022 - Arkadiusz Krużycki
You are considering a purchase of a thermal transfer printer... The first association is Zebra, Honeywell, or Citizen. They are also the choice of many of our customers. Thermal transfer printers of these three are not everything, although it must be admitted that they have taken a big piece of "cake" in terms of sales. Where corporate rules do not dictate a specific brand, it is also worth analyzing the offer of other manufacturers. One of them is TSC AutoID Technology, whose equipment we have been successfully offering for several years. In terms of quality and price, TSC and Printronix printers do not differ from the leaders and in many aspects the solutions used are more innovative and user-friendly. What is significant, in today's disrupted supply market, TSC printers are offered off-the-shelf.
Among many devices included in the portfolio of this manufacturer, I would like to introduce two series of TSC printers, models from the MX and MH families.
TSC industrial printers – robust housing, compatible programming language
The TSC MX and MH series printers do not differ visually or technically from the market leaders. They have a robust metal housing and easy access to the exchange of consumables. The programming languages of TSC printers are TSPL-EZD compatible with EPL, ZPL, ZPL II, DPL, so you can successfully replace any other printer regardless of the environment in which it will operate. These are industrial printers, so they are perfect for continuous operation on production lines and more. A GPIO module can be attached to the printers, thanks to which you can easily integrate machines used in production or other devices used on production lines.
TSC CONSOLE software
An additional advantage of TSC printers is undoubtedly the free TSC CONSOLE software which enables you to manage printers within the intranet, without the need to approach the device. An IT or maintenance employee can do this remotely. On the other hand, if a company has several branches in different locations or countries, it can remotely manage each printer individually, regardless of where it is located, thanks to the paid SOTI CONNECT application, which also works with TSC printers.
Operator panel in the printer
TSC printers can operate offline, without a computer and additional interfaces. It is enough for our programmer to write software dedicated to the customer needs, which is then uploaded to the printer together with prepared label patterns. Thanks to the touch panel, you can then print ready-made patterns. This is safe because it protects against employee interference and errors when using a label editor such as etiLABEL for operation, or even accidental deletion of the label from the computer. In addition, when the printer is connected to the network, it is possible to connect it to the database. This significantly facilitates work. You do not have to be connected to a computer.
TSC MX series printers
The model in the photo below is a printer dedicated to those for whom printing precision is crucial, i.e., the MX series. These are 4-inch printers, that is, with a maximum printing capacity of up to 104 mm.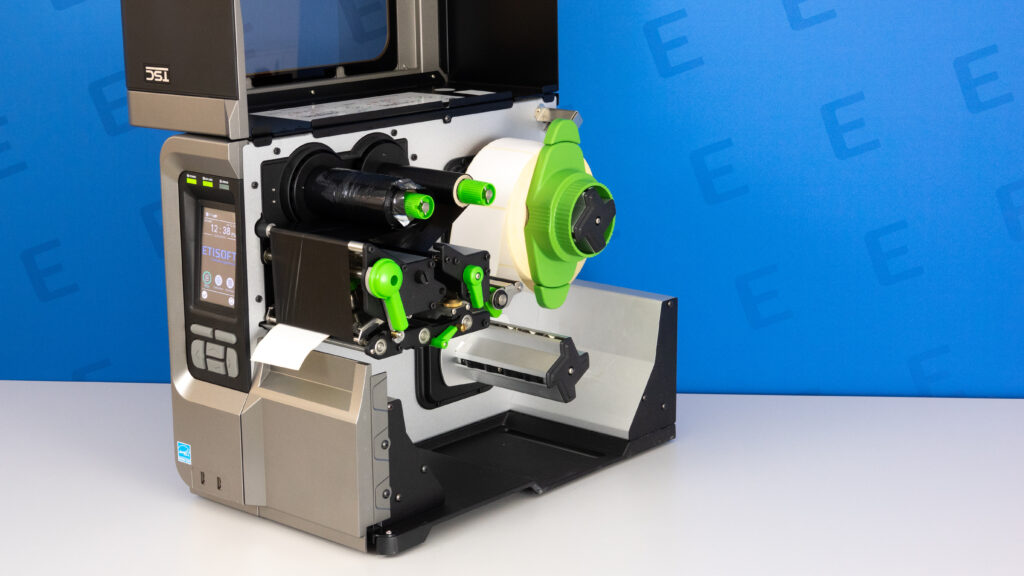 The printer comes in 203 dpi MX241P, 300 dpi MX341P and 600 dpi MX641P versions. Depending on the applied print head, the manufacturer offers devices with various maximum print speed, it is 457mm/s for MX241P, 356mm/s for MX341P and 152mm/s for MX641P respectively .
The MX series of printers is perfect for printing small labels, starting at 3 mm. High precision and quality are possible thanks to the application of an additional material pressing module which stabilizes it in a proper way.
TSC MH series printers
TSC MH series printers come in a 4-inch (104 mm print) and 6-inch (168 mm print) versions.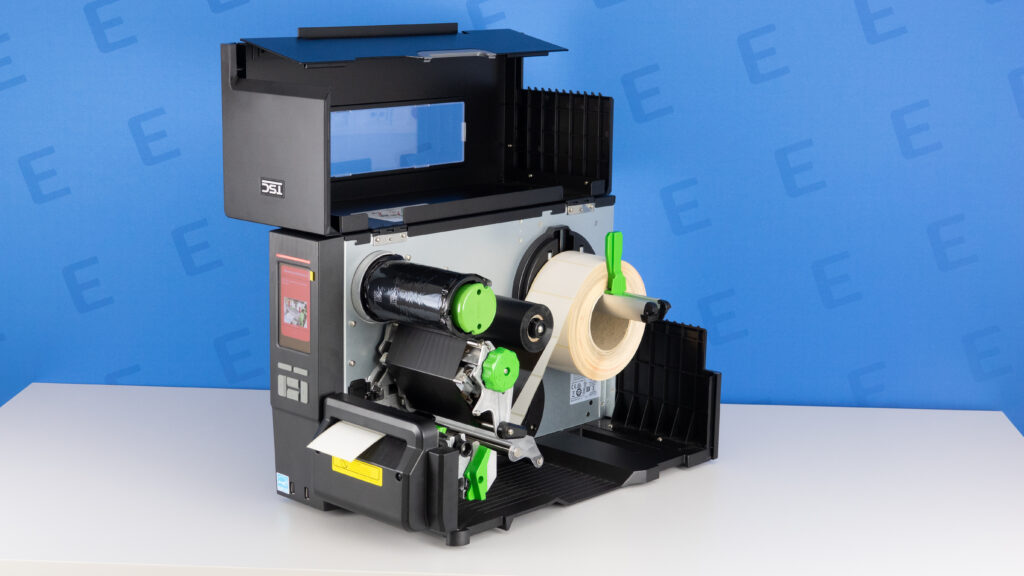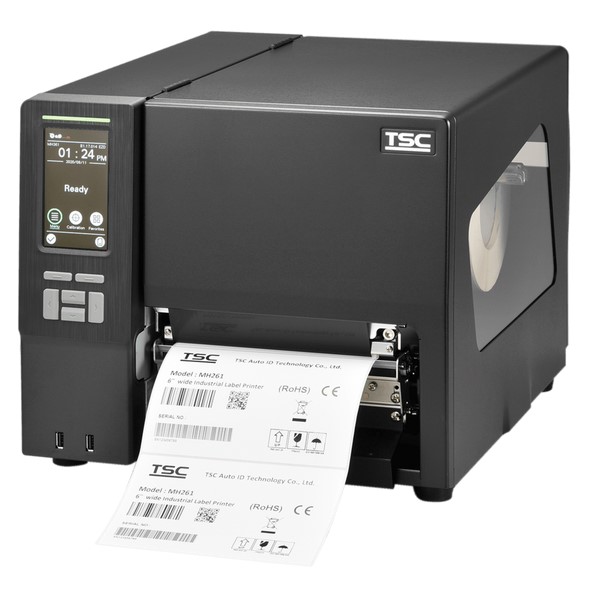 Printers with a 4-inch head come in three resolution variants: 203 dpi MH241T, 300 dpi MH341T and 600 dpi MH641T. Whereas, in case of 6-inch printers the manufacturer offers only two resolutions: 203 dpi and 300 dpi, which is understandable.
The 4-inch MH printers can be further equipped with an additional cutter, including a textile cutter, which is without doubt a huge advantage. And, in comparison to competing printers from other brands, it comes out strong.
Advantages of the TSC MH and MX series printers:
printing precision, it is possible to print labels from 3 mm (applies to the MX series)
print speed
ability to print without connecting a computer
free remote printer management
attractive price
availability
textile cutter (applies to the MH series).
Application of the TSC MH and MX series printers
automotive industry
home appliances and audio and video equipment
warehouse area
logistics area
production area
production of household chemicals and cosmetics
labelling of electronics and jewelry.
Printing room and showroom – you can see them in action
Due to their technical capabilities and user-friendly operation, TSC printers have found application in our printing room where we manufacture customized labels for our customers.
The outstanding capabilities of TSC printers can be, in turn, verified in our showroom, where you are most welcome. There you can also compare their capabilities with those offered by other brands. Let's add that Etisoft is an authorized warranty and post-warranty service of TSC printers.
Don't let others leave you behind! We would like to remind you that the printers are available off-the-shelf.