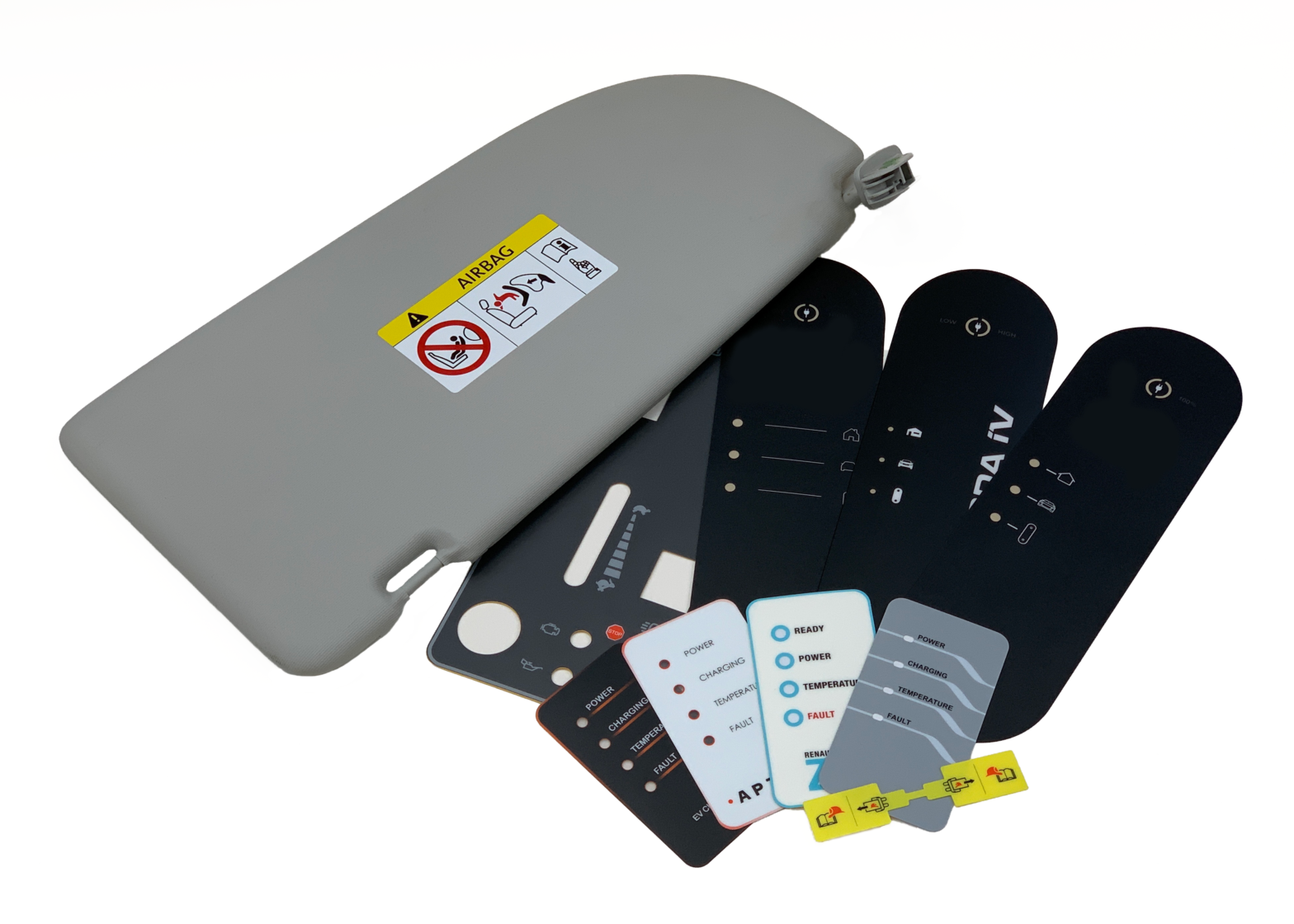 Control panels in the automotive industry
4 Nov 2021 - Tomasz Gałecki
In recent years we have witnessed an amazing technological revolution in almost every industry, however, the most spectacular changes can be observed in the automotive industry. Cars connected to chargers can be more frequently seen in cities, and every car brand already offers its vehicles in electric versions. Special charging stations for electric cars, which are being built in many places, are no longer surprising, and owners of such vehicles frequently install their own chargers at their homes. Like all other electric devices, they are also equipped with various control panels, e.g., panels informing about the battery charging process.
Control panels for electric vehicle chargers
Etisoft specialises in manufacturing of all types of front and control panels for many industries. As one of the first manufacturers, we responded to the market needs and we are nowadays one of the leading European suppliers of control panels for the automotive industry. We manufacture over one million car charger panels annually, and the demand for these products in constantly increasing. They are made using screen printed polycarbonate film sheets, which are later processed and cut into panels ready for mounting.
Dashboards and decorative elements – what can we do for you?
Of course, control panels for chargers are not the only products for the automotive industry manufactured at Etisoft. Having at its disposal a versatile machine park and all the printing and plastics processing technologies, Etisoft is able to manufacture many interior fittings for modern cars. These are also decorative and functional panels as well as entire dashboard elements. Most of these elements are made using IMD (In-Mold Decoration) technology.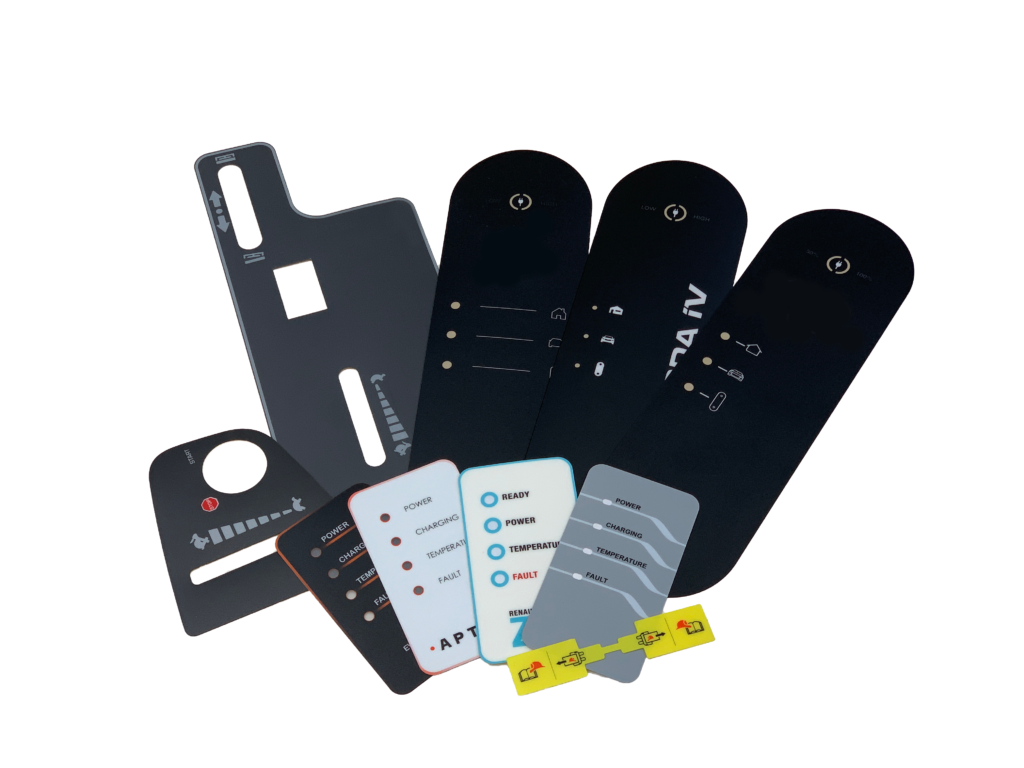 How are panels made? Manufacture in accordance with standards
The first stage of such manufacture is to print entire sheets of thin plastic using automated and precise screen-printing lines and special inks. Then, the sheets are fed into the so-called thermoforming machine, which gives them their initial shape using high pressure and temperature. Having been cut from the sheet, the individual parts are fed to the injection mould. After injecting the liquid material, we obtain the final shape of a given panel. In this way, we make the components of dashboards, touch panels and decorative elements, for example, imitating wood, chrome, carbon, or brushed steel, which can be found in the interiors of modern vehicles.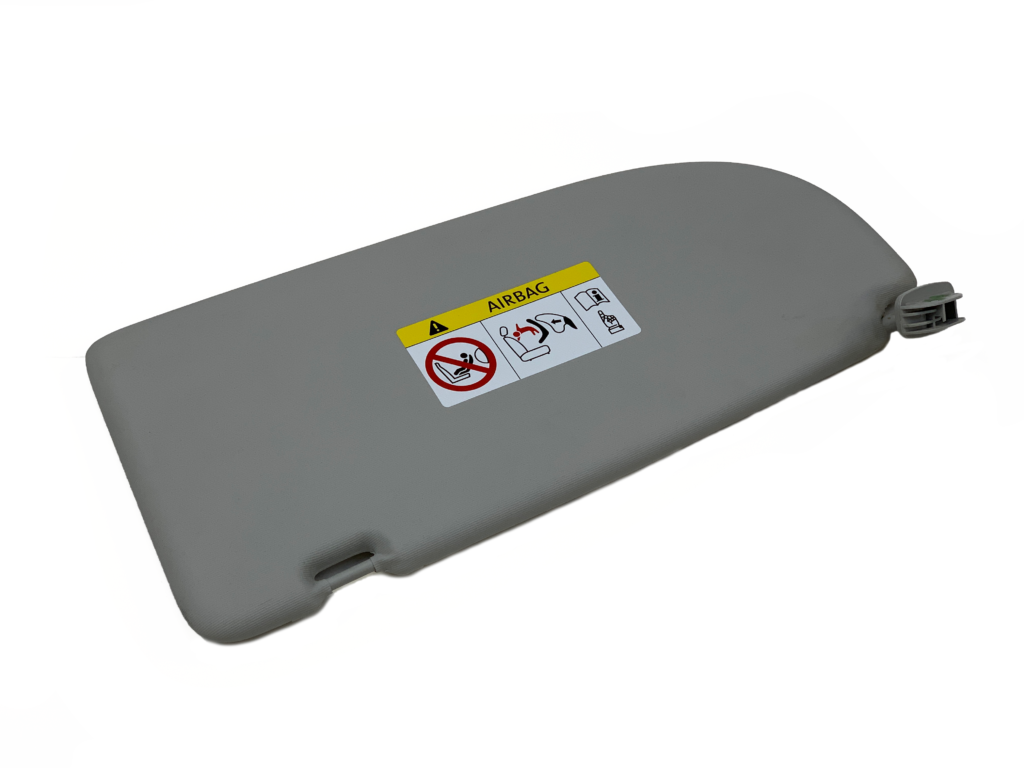 Etisoft offers also direct printing on finished elements. The company has several screen printing and pad printing machines specially adapted for printing small and large elements. They are used for direct printing on all types of knobs, buttons, covers and other elements that can be found in modern cars and their additional equipment.
It is worth emphasising that all these elements and panels are manufactured in accordance with ISO 9001, ISO 14001, IATF 16949 standards, thus ensuring top quality and product repeatability.
Interested? Contact us!