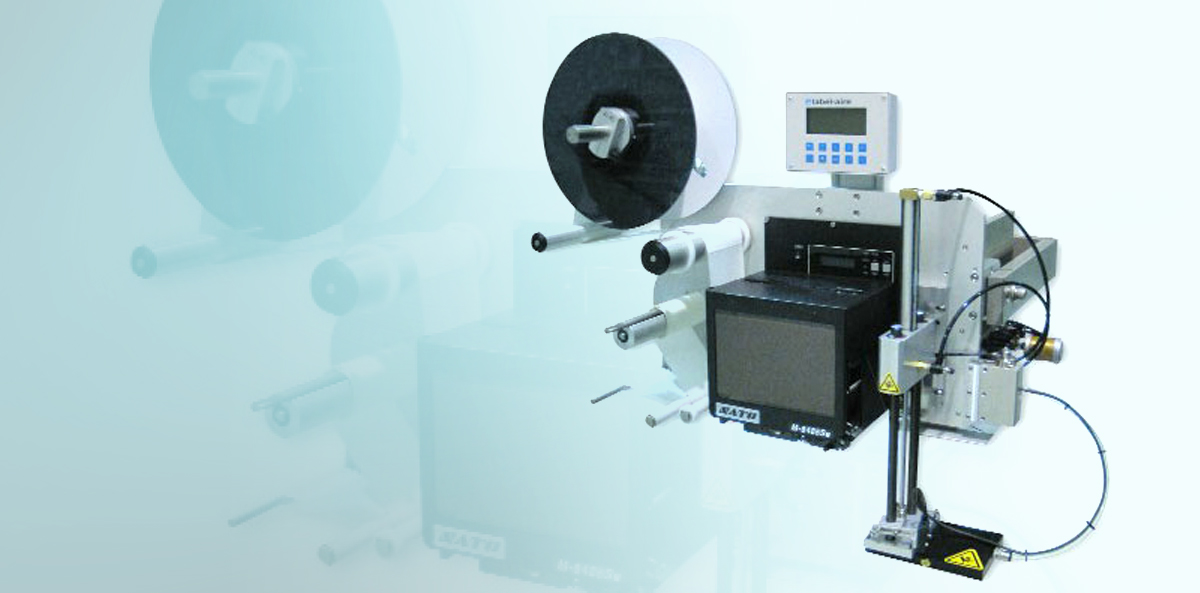 Automatic RFID label applicator. Encoding and printing – the entire process with one device
2 Nov 2021 - Michał Wąs
Marking products with RFID tags is becoming more and more popular. RFID technology in production, logistics and warehousing processes provides easier identification of products without the need to take them out of the packaging or when they are on pallets or storage racks. This significantly facilitates, for example, the inventory process and recording and controlling the flow of products in various processes. What role does the automatic label applicator play here?
Any data printed on the surface of the label (bar code, serial number, etc.) using thermal transfer technology are usually linked to the information stored in the RFID tag. The printed information cannot be changed. Whereas, the data stored in the RFID tag, if necessary, can be changed many times and read from certain distances even if the tag is covered or placed inside the product/packaging.
How to apply a label with an RFID tag in an automatic way? How to conduct such an application that makes it possible to encode the tag and simultaneously print the content on the label?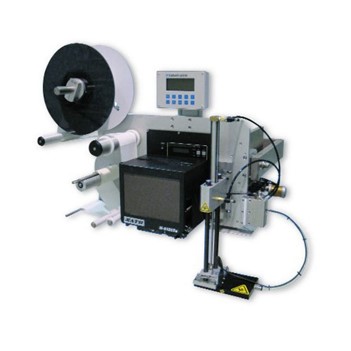 Automatic RFID label applicator – real-time encoding
The Label-Aire 3138N-RFID printing and application device meets this challenge. Together with an installed print module equipped with an RFID controller and antenna, it makes direct, real-time encoding of RFID tags possible. It also makes it possible to simultaneously print the content on the label and verify the correct encoding of the tag. Print modules of such manufacturers as Zebra or SATO provide several configurable options for saving and verifying tags in UHF technology. Operating in the mode of pneumatic label application, the applicator makes it possible to apply the label one to one. This means tagging products with up-to-date dedicated data without the need for introduction of cumbersome and frequently unreliable queueing.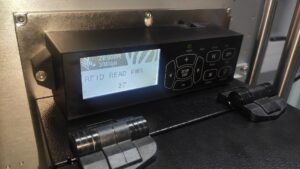 Defective RFID tags – how to eliminate them?
How can you solve the problem when the label you want to apply contains a defective RFID tag or antenna that prevents data from being stored in the memory of the tag? The solution is to equip Label-Aire 3138N-RFID applicator with an additional system picking up defective tags. This enables you to deliver 100% correctly labelled products to further processes without the need for additional verification and elimination from the production flow.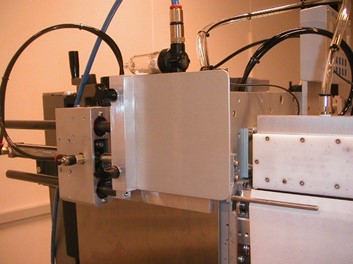 Apart from the additional functionality allowing for efficient product labelling with RFID tags, the applicator has all the advantages of its counterpart for printing and application of standard labels, the 3138NVCE model.
Including the 3138N-RFID automatic label applicator in the labelling process provides full automation of the process of recording, verifying and labelling products with RFID tags. One device will provide a solution for secure product labelling using UHF and thermal transfer technologies.
Are you looking for a universal and flexible solution for your production or logistics line in warehouse areas? Contact us!