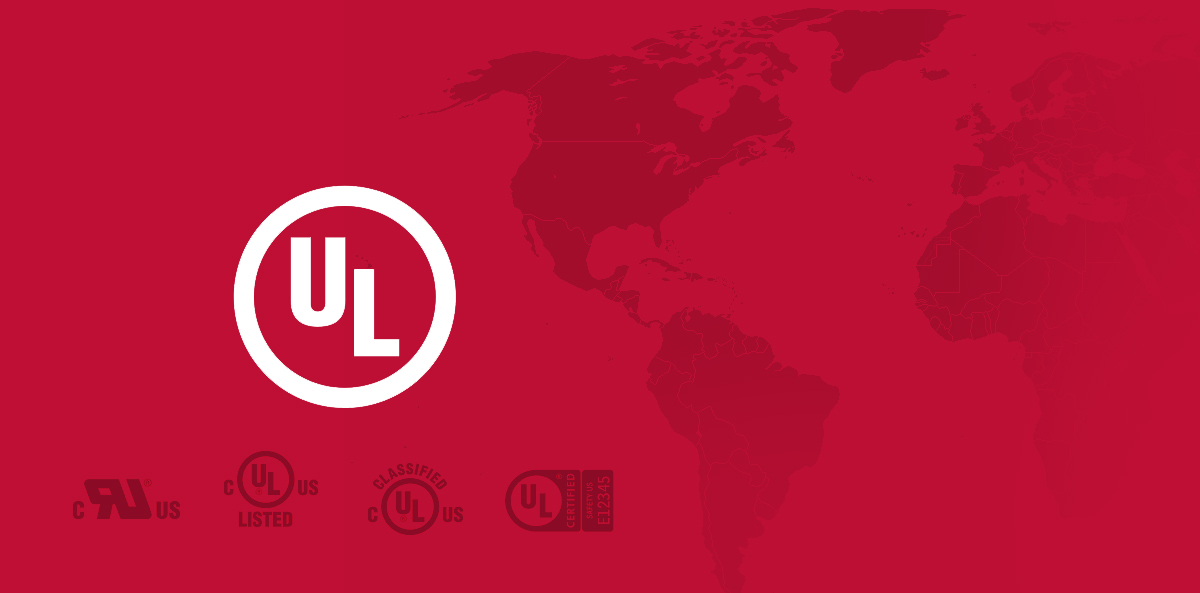 Etisoft – a manufacturer of UL- certified labels
5 Apr 2023 - Marek Marcinkowski
American and Canadian markets require certification of devices and their components for the safety standards in force in those countries. The certification obligation also applies to self-adhesive labels or rating plates. Compliance with these stringent standards is confirmed by UL (Underwriters Laboratories) certification which is granted by an independent organisation for safety and product compliance testing. Etisoft is a manufacturer of UL-certified labels.
This is not only evidence that UL-certified labels are of high quality and comply with the standards in force in those countries. It is also the prestige of having one of the most respected product safety marks.
Blank and printed labels with UL certification
High quality of self-adhesive labels manufactured by Etisoft is appreciated by customers all over the world and confirmed by a range of audits. As a label manufacturer, Etisoft was the first organisation in Poland to implement the PGAA program which is a part of UL. Thereby we became an authorised supplier of self-adhesive labels with UL marks. The next step was the PGJI2/8 and PGDQ2/8 material certification which allowed us to supply UL-certified labels.
PGAA means that we can use various types of UL marks on self-adhesive labels for the US and Canadian markets.
PGJI2/8 and PGDQ2/8 material certification – these markings mean respectively: certification for the production and supply of blank labels and finished labels (printed and die-cut). Certification confirms compliance of labels that we manufacture with UL (from raw materials certified by us and printed in accordance with the guidelines of given certification). The base of our materials is being continuously expanded and currently contains 10 foils:
e-1001, e-1022, e-1050, e-1071, e-2042, e-2047, e-2052, e-2124 and e-4102 (as far as the PGJI2/8 program is concerned)
e-7023 (as far as the PGDQ2/8 program is concerned)
Within the certification, depending on requirements, self-adhesive labels manufactured by Etisoft have undergone a number of tests. UL organisation can check:
correct adhesion to selected surfaces;
temperature resistance;
chemical resistance and mechanical durability (mainly print);
UV and humidity resistance (for labels used outdoors).
High quality self-adhesive labels for the electronics, automotive and many other industries
As components for end products, UL-certified self-adhesive labels have been used successfully in, among others, the electronics, and automotive industries.
These materials are used for production:
• labels and information markings.
Therefore, by offering UL-certified labels we are meeting the specific requirements of the industries we provide our products to. Among them, the household appliances and automotive industries are particularly demanding. They need markings of higher resistance to mechanical damage, weather conditions or application requirements. Such comprehensive certification opens even more demanding and quality-oriented global markets for us and our customers.
Groups of UL marks within PGAA certification
PGAA certification makes it possible to print labels containing UL marks. The substrate itself (the label material) is of secondary importance. However, it is frequently associated with the PGJI2/8 and PGDQ2/8 programs (an additional requirement for the material used to be UL-certified as well).
We distinguish three basic groups of UL marks: RECOGNIZED, LISTED and CLASSIFIED (or a modern ENHANCED mark which more and more frequently replaces the latter two).
Below are examples of UL marks:

The UL marks may include the letters "C" and "US" to indicate the area of certification: for Canada ("C"), for the USA ("US") or for both ("C" + "US" as in the graphics above).
If your company needs UL-certified labels, e-mail us!