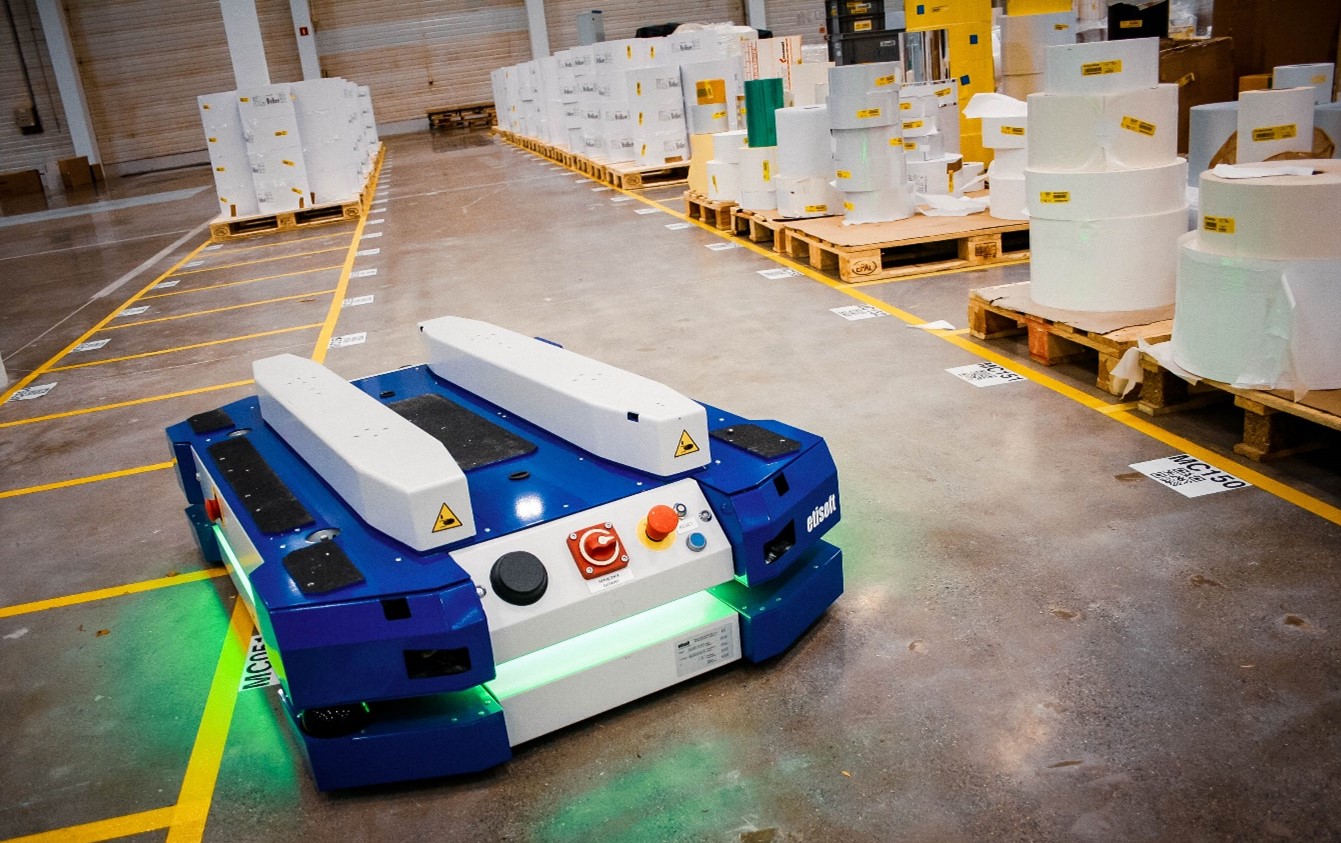 What is automated intralogistics? 4 components which an automated intralogistics system consists of – part 2
6 Jul 2022 - Bartłomiej Bury
What is automated intralogistics in the factory? In the first part of our article, we focused on transport devices and IT systems. From the following text you will learn i.a. what infrastructure is necessary to ensure the operation of the intralogistics system.
3. Infrastructure
Infrastructure means all the elements of the system used to ensure continuity of action, optimization, and increased production efficiency of the intralogistics system. Below only some of the components of infrastructure encountered are listed.
AGV/AMR charging stations
This is a basic unit which in an AGV/AMR-based intralogistics system, apart from vehicles themselves, needs to find its place in the hall. These are usually compact charging systems based on contact connectors of varying power, depending on the type of battery used.
Equipment for data presentation
In modern plants cooperation between personnel and machines must be run smoothly. This is guaranteed by the equipment for data presentation. As the name suggests, its task is to communicate information to employees. It can take many forms, from HMI panels to andon system, beepers, or synoptic boards. The variety of measures that can be used makes is possible to select the best form of presentation for each person.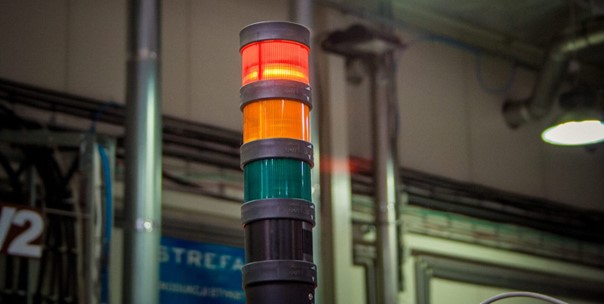 Automatic Battery Exchange Station (in Polish: SAWA)
The system allows for a fully automatic battery exchange without interference of man, thus increasing the availability of a mobile robot so that it can carry out its tasks on a 24/7 basis. The robot approaches the station, and the device pulls out the discharged battery and inserts the charged one. The station stores and charges batteries with optimal current which increases their lifespan.
Docks and roller conveyors
Drive, roller, and platform docking stations are used for loading and unloading full and empty pallets. Intelligent roller conveyors, in turn, are designed for buffering full and empty pallets while remaining integrated with such vehicles as AGV/AMR IntraBot Lift.
Other additional components of infrastructure can be automatic pallet lifts which adjust the pallet storage height, or automatic warehouses which are used to store empty logistics carriers. There are many solutions, and the decision about additional elements of infrastructure should always be accompanied by a conscious need to increase system efficiency in a different manner than by increasing the number of transport devices.
4. Additional services
Total Productive Maintenance system
Total Productive Maintenance management system is a Computerized Maintenance Management System (CMMS). It makes it possible to manage, above all, inspections, and possible maintenance actions.
It is designed primarily for companies who want or need to act predictively in relation to the maintenance of robots, ensuring production process continuity and not allowing it to stop due to failure.
Setting key indicators for intralogistics processes
Support within determination of indicators for intralogistics processes becomes essential when managers want to know what the efficiency of the implemented system looks like. Based on the data archived in the intralogistics system, reports containing appropriate information can be generated, on the basis of which decisions will be made on further development and improvement of the systems.
Interested?