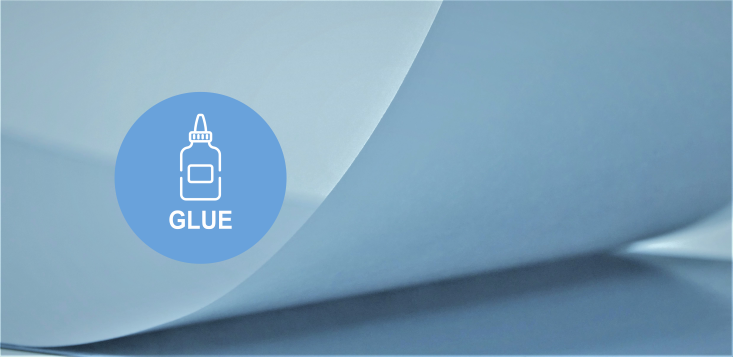 Types of adhesives. Should you use adhesives on spec?
26 May 2022 - Mariusz Bielecki
Have you ever gone on a blind date? You sit across from each other and neither of you utters a single word. Stressful situation, isn't it? And how much more enjoyable it is when you have some topics in common and move smoothly from one to the next. With adhesive on labels, it is a bit like talking to newly met people… It is good when there is a match. However, when it comes to labels, the choice of adhesive is not left to chance.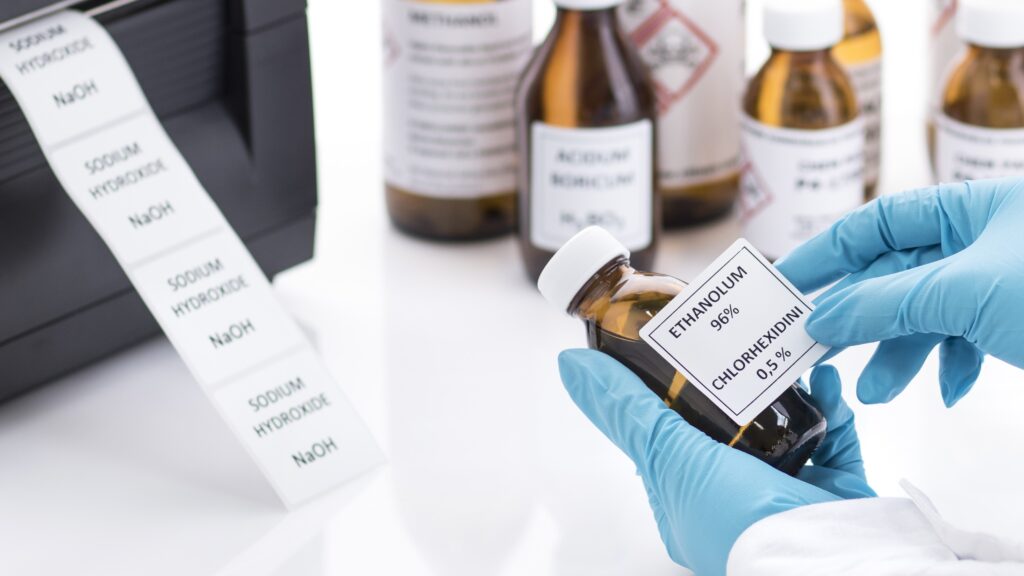 In this article, I will talk about the types of adhesives that can be found on labels and what to pay attention to when choosing the perfect solution. According to the European EN 923 standard, adhesive is a "non-metallic substance capable of joining materials by surface bonding (adhesion), with a bond possessing adequate internal strength (cohesion)".
Types of adhesives
The adhesives used with labels can be divided into three categories:
rubber adhesives
acrylic adhesives
silicone adhesives
Rubber adhesives are characterized by a high level of initial adhesion and a slight increase in adhesion over time. They are perfect for demanding surfaces where the texture is rough or uneven. Oily or powder coated substrates are also not a problem. They are characterized by moderate resistance to solvents, temperature, and ageing.
Acrylic adhesives manifest a significant increase in adhesion over time. They have high UV, temperature, and chemical resistance. They are perfect for application in high temperatures.
Silicone adhesive, the most seldom of all, has good final adhesion on substrates with low surface energy. It is characterized by excellent resistance to extreme temperatures, humidity, chemicals, and UV. The flexibility of the bond can be used for sealing. It can be easily removed from the bonded surface.
What should you know to choose the right adhesive?
how long the application should last
what you apply to
conditions in which the label will function
conditions in which the label will be applied
required certificates
The right choice is important!
Can you imagine how many problems will be caused by a shipment on which the logistics label hangs by a proverbial thread and peels off somewhere in the sorting station? Or how frustrating will it be to remove the marketing label from a newly purchased piece of audio and video equipment which has been applied rock-solid? Let alone removing the adhesive residue that would remain after peeling it off. In terms of application durability, adhesives are divided into permanent ones and the ones that are easy to peel off. We can attach something permanently or, on the contrary, we want the label to be easily removed at any moment.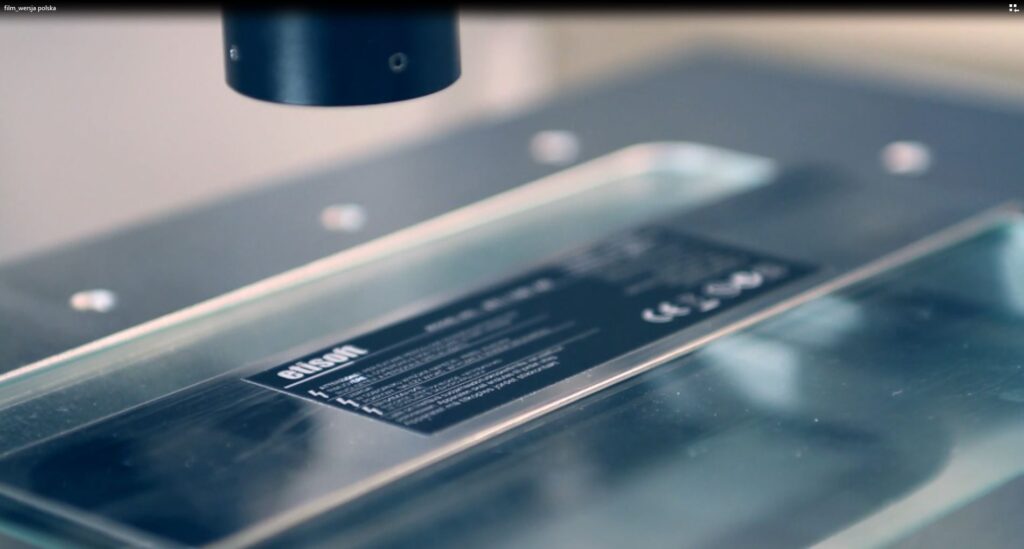 Surface is another factor influencing the choice of adhesive. Clean and smooth or maybe contaminated with a rough texture. The type of surface such as paper, plastic, glass, or metal is also significant.
Attention should also be paid to the conditions in which the label will later be used. Will it come into contact with humidity, grease, high/low temperatures? Will the labels be used indoors or outdoors? The adhesive on labels intended for laboratories, where samples are stored in extremely low temperatures, must have different properties from those of sealing labels, where each attempt to violate the labels must be noticeable.
The conditions and way in which the label will be applied, room temperature, time needed to achieve the maximum adhesion are other aspects that are worth noting. Whether the label is applied manually and gently pressed or using print&apply systems. Will the label come into contact with food? Make sure that the adhesive has the appropriate certification and approval.
Testing, testing, and more testing
As you can see, an apparently trivial subject is in fact a pretext for a deeper analysis. It turns out that there is no single perfect solution. Each case must be considered individually. In our laboratory we can carry out tests according to the guidelines of the international FINAT association. Etisoft has been a member of this organization since 2009. In the terms of adhesive properties, the most common test methods are:
FTM 1 – peel adhesion at an angle of 180o
FTM 2 – peel adhesion at an angle of 90o
FTM 3 – release at the speed of 300 mm per minute
FTM 4 – release from the liner at the speed of 1000 mm per minute
FTM 8 – resistance to shear from a standard surface
FTM 9 – loop tack measurement.
If you do not know which solution is best for your product, contact us. We will be happy to help you choose the perfect solution. Qualified laboratory staff can conduct the above-mentioned tests as well as check:
Print durability (abrasion test)
Legibility of bar codes, 2D codes and QR codes
Resistance in a wide range of temperatures and humidity (environmental chamber)
Flammability of labels
Extensibility
Resistance to various chemical reagents.
Interested?