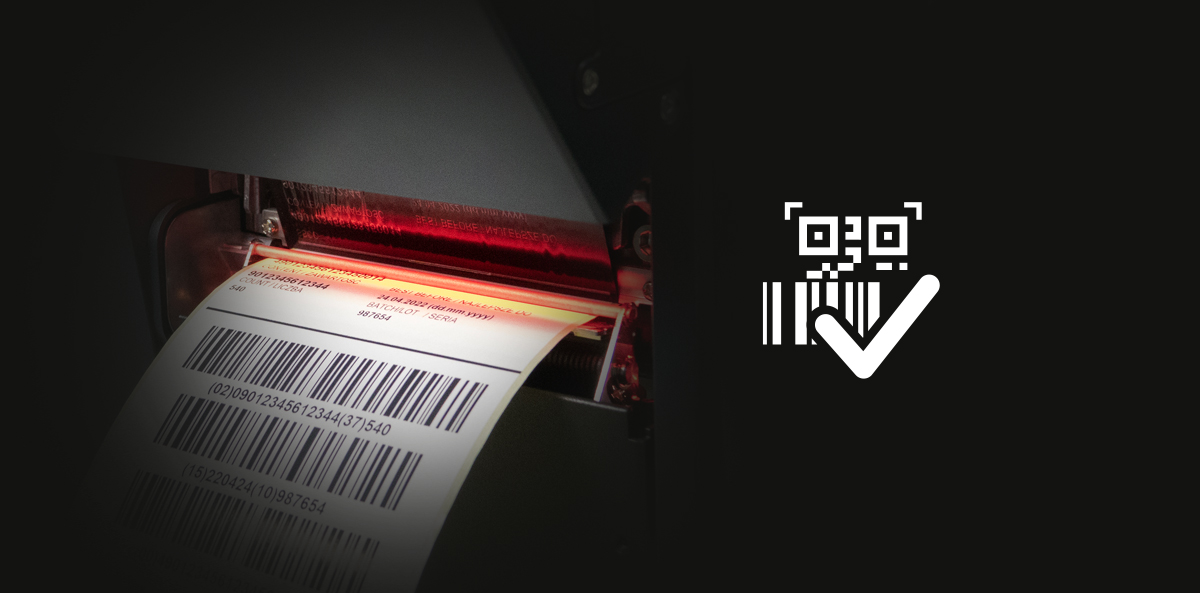 Honeywell PX940V. Industrial label printer with the integrated bar code verifier
4 Jul 2022 - Arkadiusz Krużycki
Manufacturing companies mark their goods with labels containing, among other things, product data, batch number, production date, or data of the employee who manufactured the product. In many cases, the information is "hidden" in a bar code or 2D code. The label, as a source of information, is then used at further stages of production, storing, transportation and in trade. All of this is done to better manage these processes. That is why manufacturers concentrate on the accuracy of printed labels and search for systems and solutions to verify the quality of printed labels, mainly codes. What role does the Honeywell PX940V printer play here?
Honeywell PX940V – label verification while printing
So far mainly the automotive industry has placed a lot of emphasis on such verifications. However, lately this trend has been changing and more and more companies from different areas are becoming interested in this solution. These are companies from different industries that sell their products, e.g., through retail chains, where fast and error-free reading of EAN 13 codes is required for efficient customer service. That is why it is so significant to verify the label against the code reading at the production stage, so that the work at the cash register in the store runs smoothly. This is the simplest way to avoid complaints about goods and sometimes even the whole batch of manufactured products.
Therefore, companies manufacturing thermal transfer printers met the market demand and introduced printers with ready code verification systems into mass production. One of these printers is the Honeywell PX940V. The printer is equipped with an integrated verifier that verifies labels while printing.
A deviation from the original halts printing
Regardless of the batch size of manufactured labels, the Honeywell PX940V verifies each of them. When it encounters a deviation from the original (template) or an illegible code, the printout is halted. The printer returns the incorrect label for reprinting and procedure of voiding the label is automatically triggered. This is nothing more than printing the label with intersecting lines. Thanks to that it can be immediately distinguished from the correctly printed ones. The system is called ANSI, with grades from 1 to 4 the label is reprinted.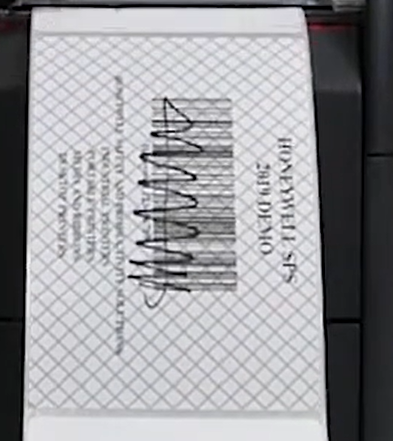 Then the printer again prints the correct label without operator's intervention to obtain the previously declared number of labels.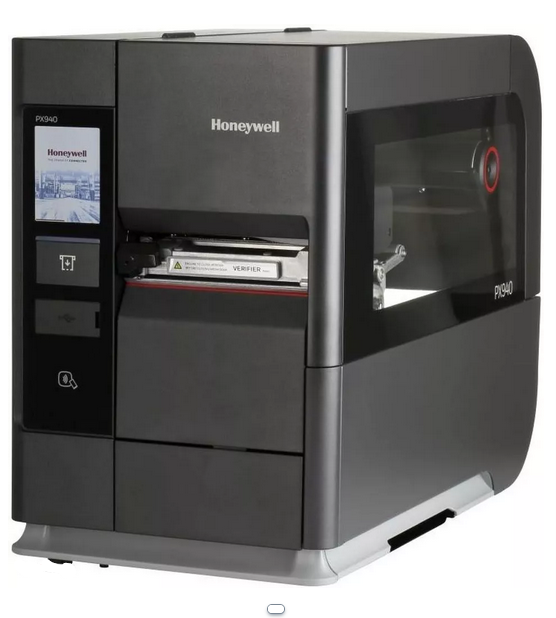 Most important specifications:
Thermal and thermal transfer printing
Print speed of up to 350 mm/s without verification
Verification speed of 100 mm/s
Resolution of 203 dpi, 300 dpi and 600 dpi.
Material width of up to 114 mm
Core of label roll: 76 mm
3.5-inch color touchscreen interface
Verified codes: Code 39, HIBC 39, Code 128, ISBT 128, HIBC 128, EAN 8, EAN 13, EAN 128, UPC A, UPC E, Interleaved 2 of 5, ITF 14, Data Matrix, ISBT Data Matrix
USB ports, Ethernet, and RS232
can operate with a peeler
industrial housing.
4 benefits of using printers with code verifiers
100% of good labels – codes
properly operating logistics processes
properly operating sales process
no complaints.
Customers rate this industrial printer model very highly. If you are looking for an integrated technology of label verification, contact us. We provide comprehensive post-sales support for printers purchased from us.