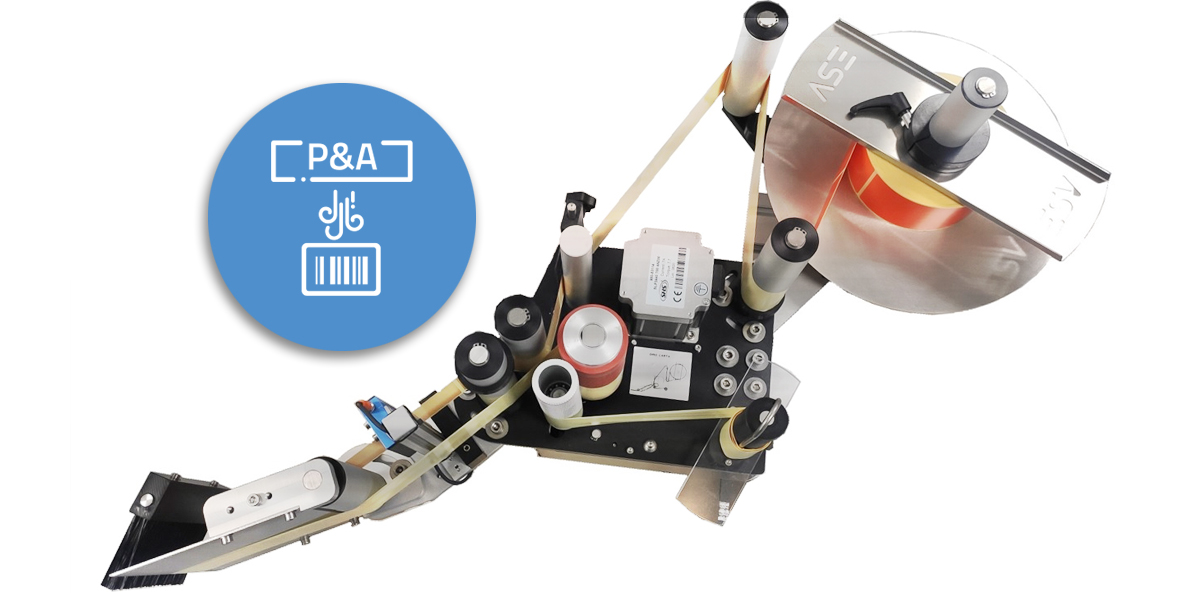 Economical label applicators for simple applications
4 Jul 2023 - Michał Wąs
Automation of product labelling system which consists in replacing a person who performs this activity with a label applicator is a quick procedure in most cases. It proves to be useful, among other things, in food industry where the production line is frequently oriented towards manufacturing products that are placed in one type of packaging.
The automatic label applicator is able to do the same job as humans, but, in addition to that, it will guarantee precision and repeatability of labelling. It can also increase production capacity and decrease overheads of manufactured products which contributes to the increase in the economic profit of a company.
Precision and repeatability of labelling – how can it be done?
The line of economical label applicators offered by Etisoft uses various methods of applying labels to products. They are ideal for automation of the production process at the stage of marking products in every company. Low purchase cost of such device in comparison with the costs of retaining an employee who does the job manually guarantees a relatively quick return on investment.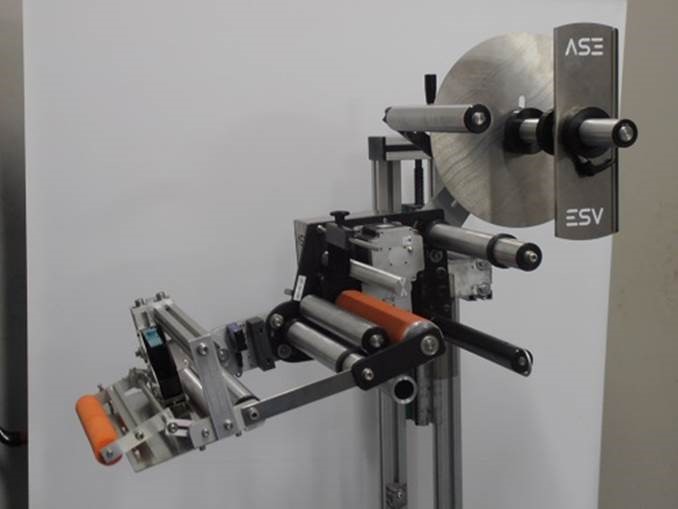 Marking on the moving production line
Versatility and universality of our automatic ASE DS100T and ETK series label applicators ensure the possibility to mark products on each side of packaging and moving at various speeds on the production line. If it is necessary to mark the packaging before it is formed (e.g. foil unrolled from the drum), it is possible to conduct automatic label application as well. In such situation we use small-sized applicators which stick labels directly to the band of foil in the forming and unrolling machine.
Cost-effective pneumatic P&A for product labelling in processes of lower efficiency. Read about it!
In DS100T series applicators, a colour touch screen and digital change of parameter settings are used. The small-sized casing, thanks to the separation of the PSU and some control elements, makes it possible to install the device in hard-to-reach places. The maximum speed of application equals 20 m/minute, with the possibility to connect an encoder. The maximum width of labels applied equals 100 mm.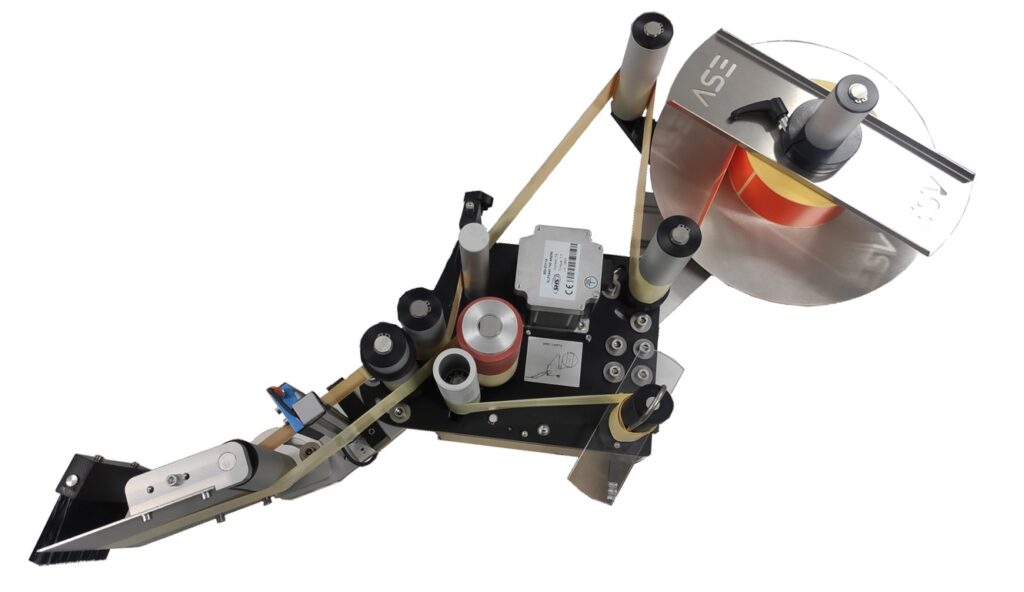 Application of wide labels
The ETK series of applicator heads may vary in the maximum width of the label applied (up to 300 mm) and the maximum speed of application (up to 60 m/minute). This is a remarkable and very economical solution for applying wide labels at low and high speeds on the conveyor. Just as in case of DS100T series applicators, the control unit with display is located in a separate casing. Therefore, there is a possibility connect an encoder for speed compensation and activation of many additional functions for more demanding applications.
Label application methods – which method will be suitable for labelling my product? Read about it!
Easy retooling of the economical label applicator
The economical, automatic label applicator can, of course, be easily and quickly modified for application of different sizes of labels and use for different sizes of products. The change of settings consists only in restoring previously saved settings from the LCD panel.
And what if the labels in the applicator run out and, in spite of the easy and quick way of mounting them, we want to keep the continuity of production without stopping the production line? Nothing prevents us from setting two label applicators as a cascade, one after another. When lack of labels is reported by one applicator, work will be automatically switched to the other device. Labelling will be conducted on the additional applicator until a new roll of labels is placed and operational readiness is reported by the basic device.
After consulting the client and recognising their needs, we will choose a suitable automatic label applicator with the possibility for its installation and configuration on the production line. We guarantee telephone support and conduct maintenance services on the client's premises. Currently, we offer automatic applicators at new, even more attractive prices. Therefore, this is a good time to establish cooperation with us and automate your production line.