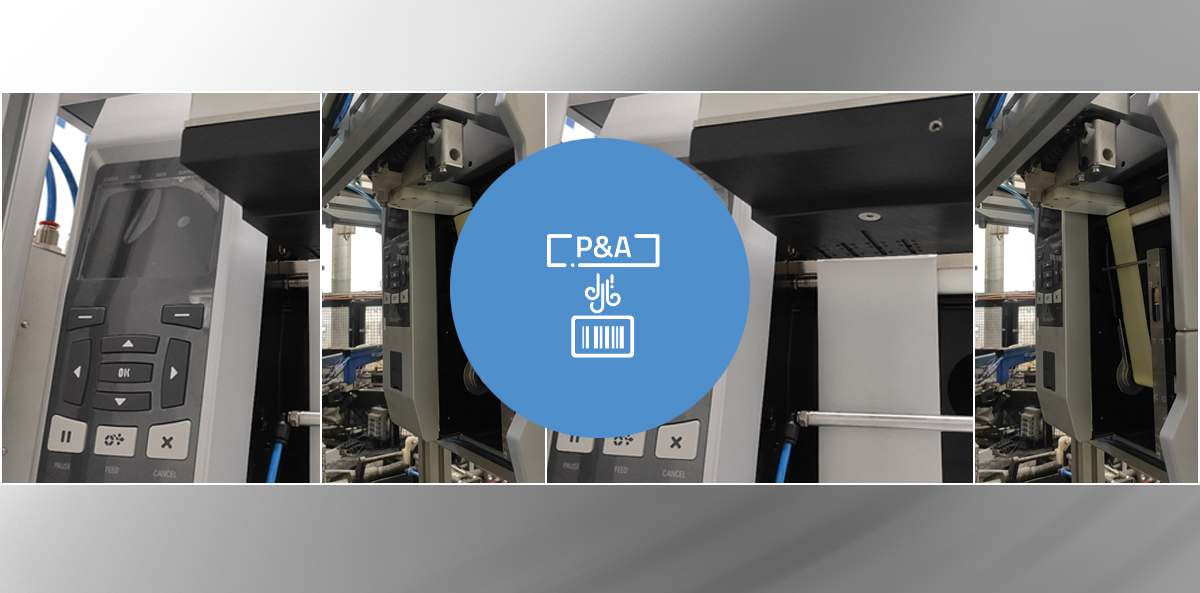 Cost-effective pneumatic P&A for product labelling in processes of lower efficiency
14 Jan 2022 - Michał Wąs
The investment cost of labelling process automation depends on several factors:
the possibility of using a standard "off the shelf" solution or the need to build a dedicated device
the requirement relating to labelling efficiency
the criterion of repeatability of label application, i.e., the precision with which the label is applied to the product.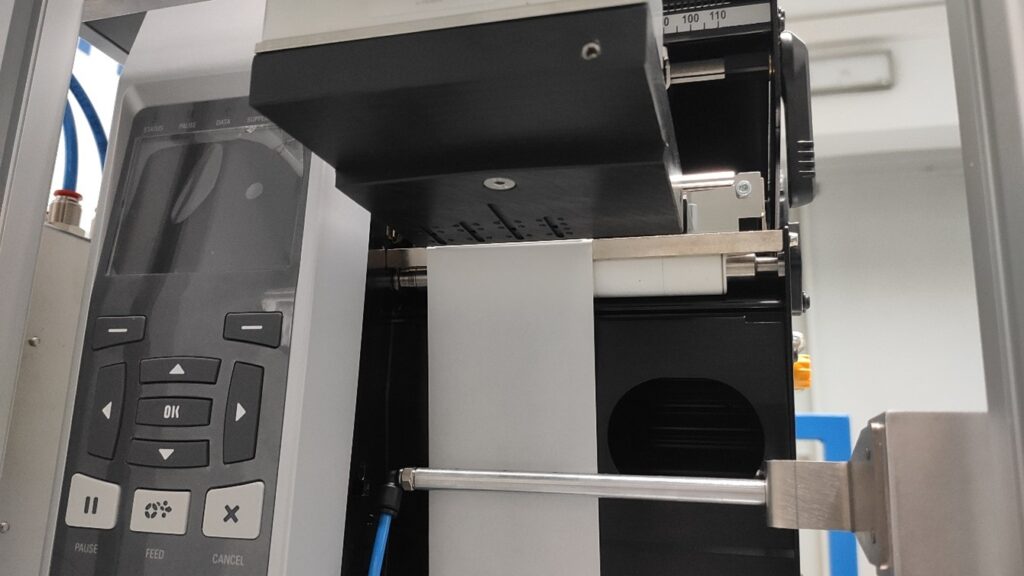 Processes in which labelling takes place with lower efficiency can be successfully carried out using cost-effective pneumatic printing and application devices based on industrial or semi-industrial thermal transfer printers. The latter are equipped with an applicator port. This port has digital inputs and outputs that make it possible to control the printer by external signals, e.g., from a PLC or another industrial automation system.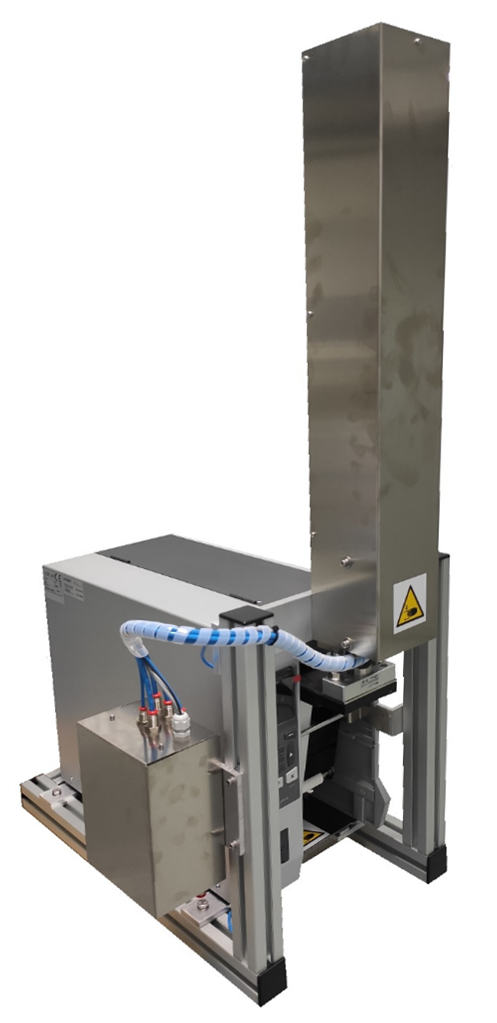 The reason for lower label application efficiency in applicators based on thermal transfer printers is the distance between the print head, i.e., the point from which the label is ejected, and the bottom edge of the printer. This is much greater compared to the same distance in dedicated print modules used in P&A devices. Unfortunately, this has influence on the time needed from the receipt of the printed label to its application to the product. Longer ejection of the actuator with the label towards the labelled surface results in lower labelling efficiency.
A cost-effective printing and application device
A cost-effective printing and application device can be built on the basis of a TT printer of various manufacturers, e.g., Zebra, Toshiba, Printronix or TSC depending on the individual requirements or accepted recommended standard adopted in the company.
The manner of controlling such an applicator can be carried out using PROFINET or digital I/O. Cost-effective pneumatic printing and application devices can be equipped with the same functional accessories as applicators based on industrial printing mechanisms. Labels can be applied to the top, side, or bottom of the product while it is stopped or while it is moving on the conveyor. Label composition to be printed is sent via Ethernet from an IT system or a PLC directly to the printer port.
Interested? Contact us!