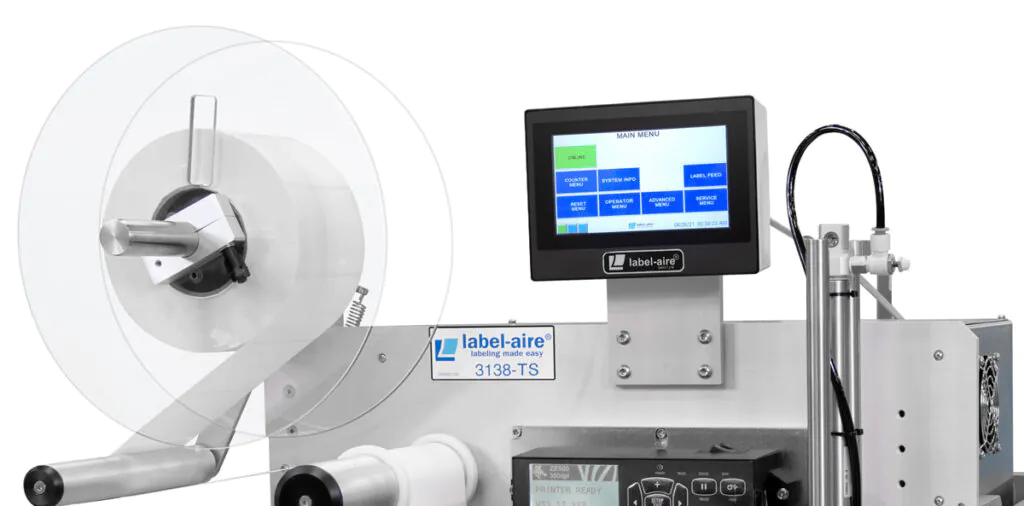 Label-Aire 3138-TS, automatic label applicator – how does it work?
10 May 2023 - Michał Wąs
Recommending a particular model of a printing and application device is related to great responsibility and may influence future business relationships. Therefore, on the basis of many conducted implementations and after-sales experiences, Etisoft frequently suggests the label applicator Label-Aire 3138-TS for marking products to its customers. The choice is dictated by reliability of this device as well as its precision and repeatability in application. In this case automation of the production line or building new machines constitute an argument that supports this choice.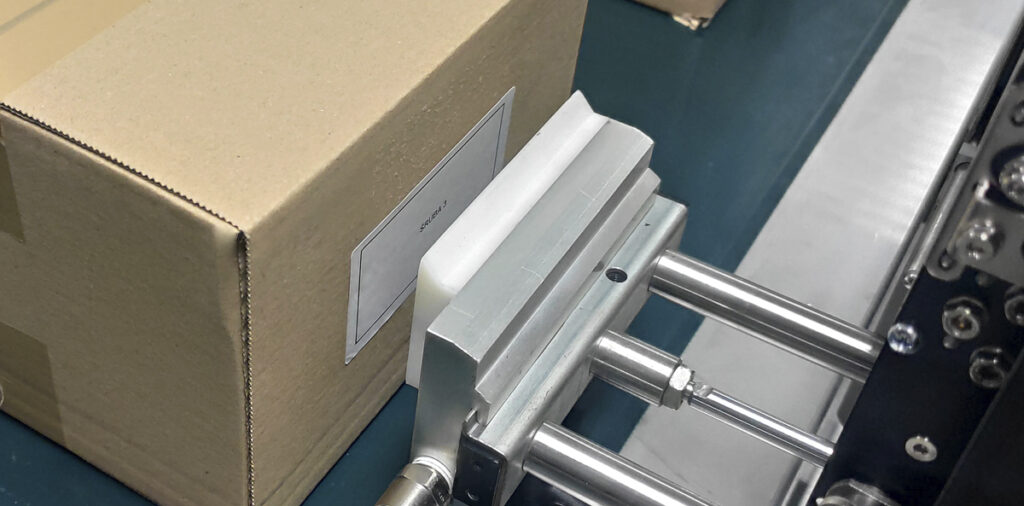 The automatic label applicator is compatible with a printing engine of any manufacturer (Zebra, SATO, Avery, Datamax) which makes it possible to adjust the P&A solution to hardware standards that exist in production plants.
Label application directly on the production line
The device can mark products in motion on the production line and statically when they are motionless.
The 3138-TS applicator is ideal for cooperation with a robot whose claws underlay a workpiece for precise label application, or for cooperation with a dynamic scale.
Depending on the project, the main applicator unit can be adjusted to label application to every surface of the product (sides, bottom, front/back) or to double labelling of a box or a pallet without the need for its rotation. The device is widely used in supporting logistics processes in marking one-off units and bundles.
How does an automatic label applicator work?
After printing, the label can be placed on the product in a linear way, pneumatically by a blow of air or by being pressed to the surface that is being marked.
Fast label application. Check how to do it!
Availability of optional accessories enables the device to be adjusted to special requirements or needs of label application.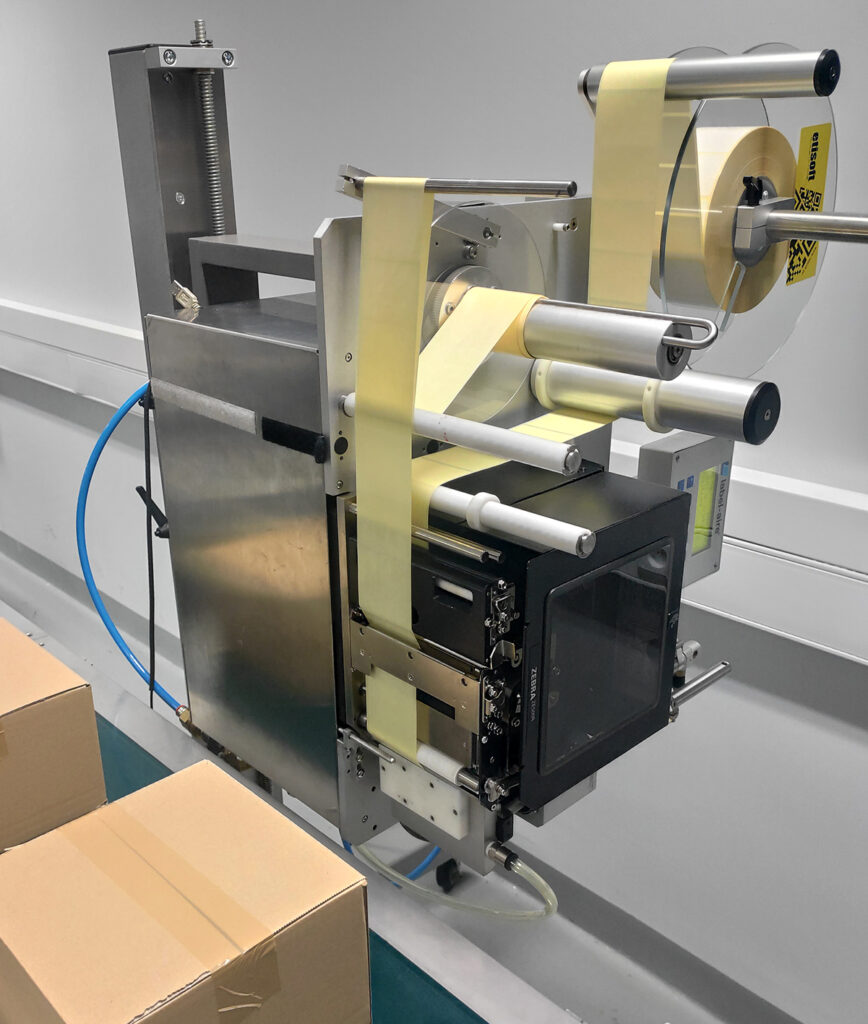 An I/O port makes communication with PLC drivers possible. This ensures, among other things, integration with superior systems or provides with an opportunity to apply the 3138-TS applicator while designing and building new production lines or automating existing processes by integrators.
The heavy-duty casing and high-class components ensure long-lasting and failure-free operation of the device even in harsh ambient conditions.
The device can be mounted on a dedicated or standard rack. The basic solution related to the height of the device placement makes it possible for the applicator to lean at any angle and to conduct label application in hard-to-reach places.
The Tamp-Blow technology with a two-step label application is used in the basic version of the label applicator. During the first step a movable punch with an adjustable step comes out at an appropriate distance from the product, then applies a label to it in a contactless way with the use of an exhaust of compressed air.
Do you know how to avoid production downtime? Check our case studies!
The stepper motor ensures reliable work of the machine, and it is itself characterised by long lifespan. The advanced, multifunctional and user-friendly operator's panel enables you to set the parameters of the machine quickly and easily. The clear display provides you with complete information regarding errors and current state of the device.
Assembly and configuration of label applicator
Proper applicator configuration is determined at the stage of making an offer, after becoming acquainted with the specificity and requirements of application.
Etisoft ensures assembly and configuration of the device on the production line and guarantee and after-guarantee service support.
More details? Label Aire 3138-TS specification can be found here.
We would like to encourage you to contact us in order to discuss the possibility to use the Label-Aire 3138-TS applicator in such undertakings as production line automation or building new machines one of the functionalities of which is supposed to be labelling products.
Are you interested in automatic labelling systems?