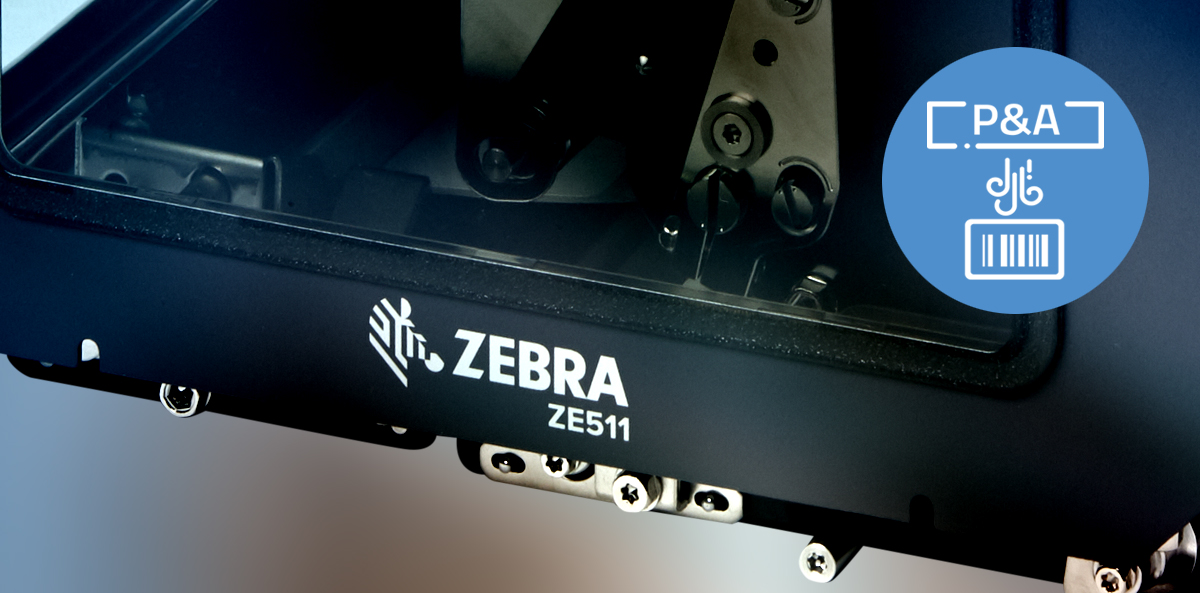 Automation of the label printing and application process – one of 5 benefits of using an automatic label applicator
10 Mar 2022 - Michał Wąs
Automation of the printing and application process
The advantage of the automation of the label printing and application process is definitely the possibility of optimising the label application process on production lines. In order to provide full control over the labelling process you can use the Label-Aire 3138NV with the new Zebra ZE511/521 print engine.
This device can be integrated with other components of the production line or even operate in an automatic or semi-automatic way. Including such a labelling system in newly designed production lines or adding it to the existing ones while taking modernisation and reorganisation measures has a significant influence on process efficiency.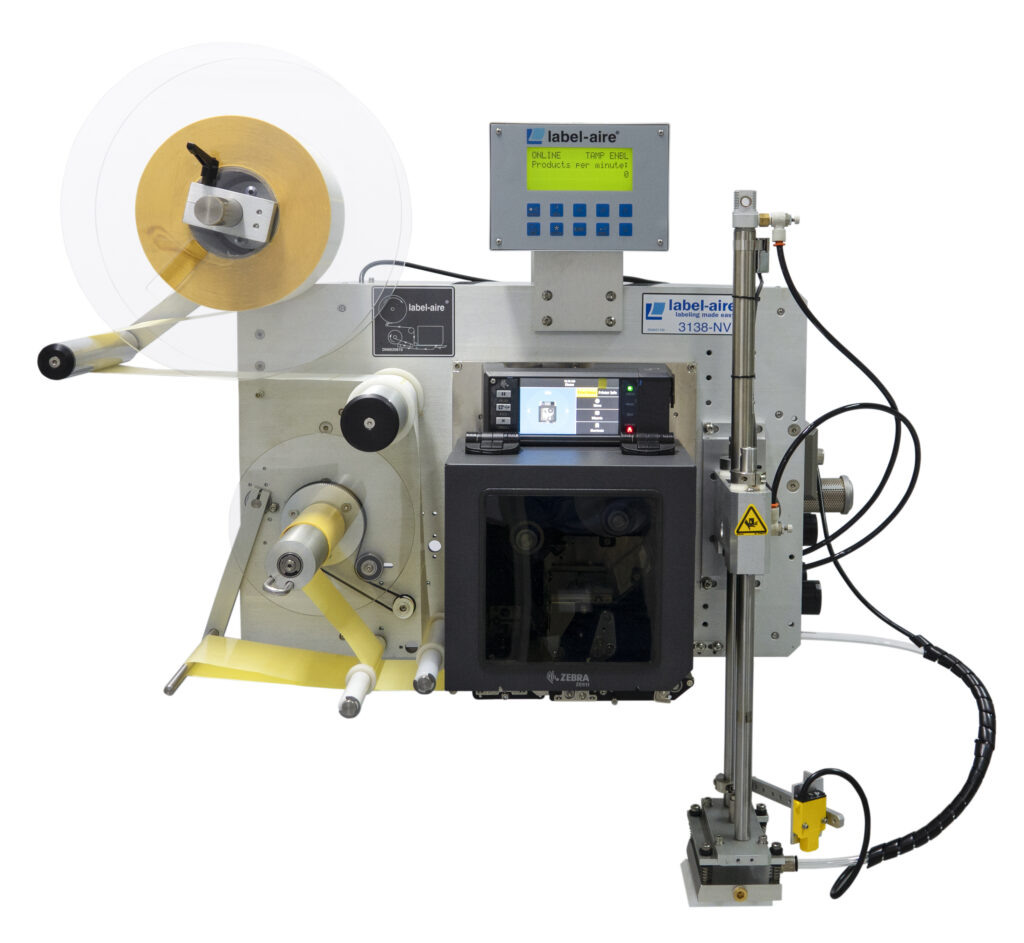 Safety
A correctly implemented automatic labelling process will also ensure labelling safety and thus no errors. This is because it guarantees the correctness of the individual data applied to each product. The applicator error signalling system provides additional support. It provides information, e.g., about an unmarked product or warns about low levels of consumables (labels and thermal transfer ribbon).
An automatic label applicator also supports safety of employees – during normal operation, the Label-Aire 3138NV automatic printing devices require no operator intervention. They can cooperate with machines and high-risk processes. The presence of robots, pneumatic rotating and conveying systems in confined and hazardous areas does not constitute a problem, allowing for automatic delivery of a completely labelled product without exposing workers to remaining in hazardous areas.
Tangible savings
P&A systems and automatic label applicators efficiently conduct labelling operations, freeing up workers for other activities.
A correctly parametrised device will be able to perform its function 24 hours a day, 7 days a week, which will make it easier to plan future production orders. Therefore, you will avoid possible staff absences in the labelling area, and thus the costs associated with it. Built-in analytical tools in the Zebra ZE511 and ZE521 print engines make it possible to predict and plan maintenance activities, which eliminates unexpected downtime. All these components generate tangible savings.
Automation of the printing and application process – increased production efficiency
The use of one or more print and apply systems on the production line results in an increased production efficiency. The automation of the label printing and application process does not slow down the process, but, in fact, enables you to achieve the maximum throughput possible. The class-leading speeds of up to 18 inches/45cm/sec on the Zebra ZE511 and ZE521 combined with the Label-Aire 3138NV high-speed label applicator actuator allow you to achieve high throughputs depending on the length of labels being applied.
Printing from PDF
The new Zebra ZE511 and ZE521 print modules enable you to print PDF files generated by ERP or logistics labelling systems without the need to convert them to printer command language which is problematic. In addition, the base of available command language emulations of other manufacturers of thermal transfer printers makes it possible to easily migrate from the current, sometimes outdated, hardware solution to the new ZE5X1 series engines.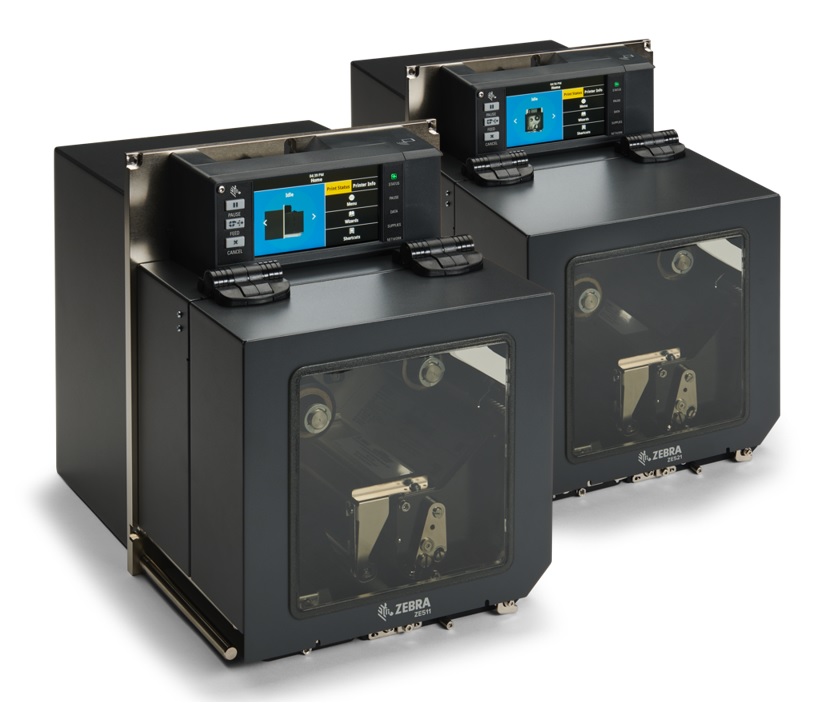 Etisoft has implemented the above solution both in Poland and abroad. We offer full support during the project and in the post-sales and post-warranty period.
If you face the challenge related to the automation of the label printing and application process,