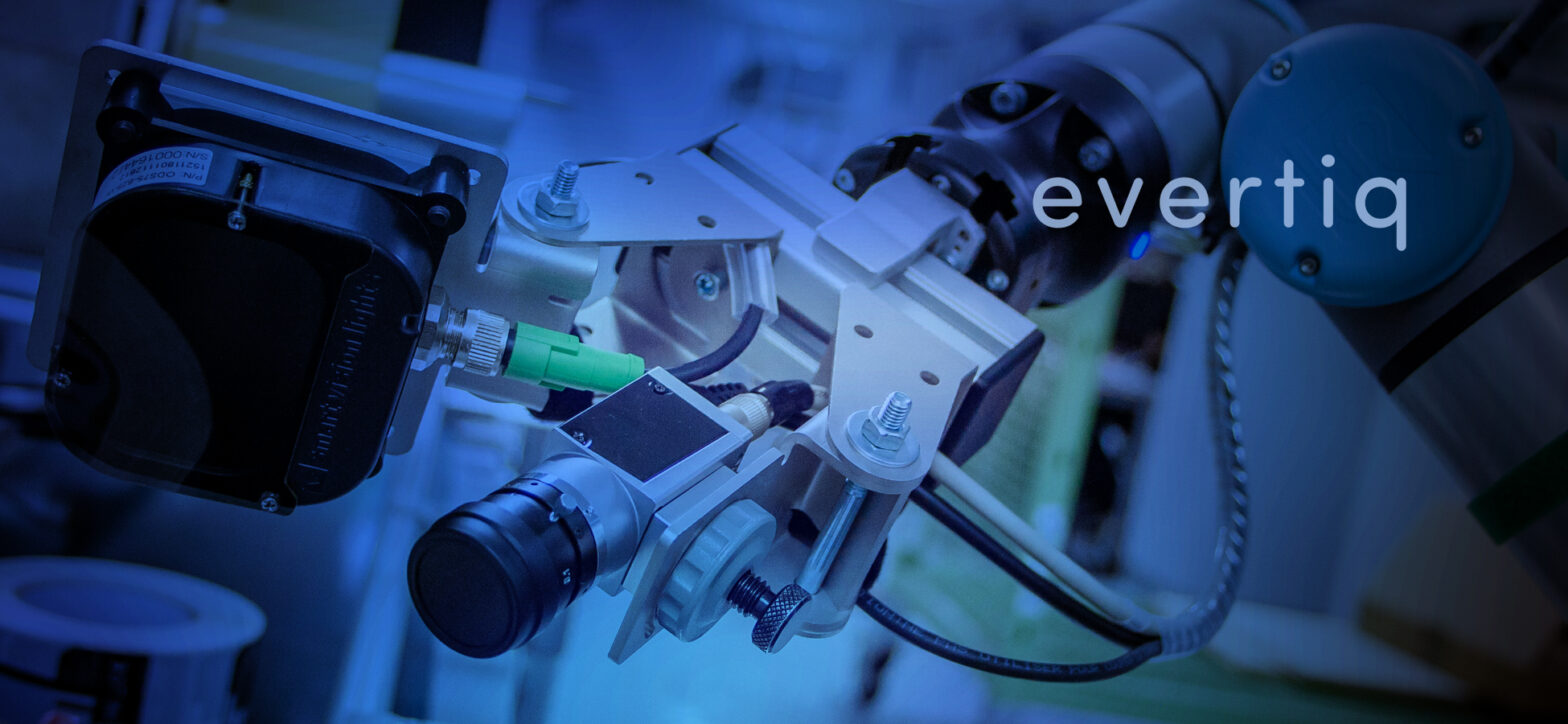 Etisoft enters Industry 4.0
19 Jan 2021
Polish industry still depends on the solutions of "the third industrial revolution" and "shaman knowledge" of its employees. How can it be changed? The Evertiq portal devoted to the electronics industry writes about how our company helps in the digitalisation of companies.
One of Etisoft's goals is to develop autonomous intralogistic systems. The company's original machines and systems are supposed to perform the majority of works in a new warehouse centre which Etisoft plans to build.
Etisoft is a manufacturer and supplier of labels and functional elements from Gliwice that has been present on the market for 25 years. The company's new, long-term strategy involves, among other things, modernising the corporate image and extending its portfolio to include products which are in line with Industry 4.0 technology. Therefore, we asked Grzegorz Krupa, the director of new technologies at Etisoft, about actions planned within the framework of a new vision of the company's development.
– How does Etisoft plan to develop its business activity related to Industry 4.0 technologies?
Grzegorz Krupa, director of new technologies at Etisoft: – There's a popular statement among our clients "digitalisation of factories" which is understood as implementation of all and any solutions related to data processing but applied in factory halls. We want to draw attention to the fact that Polish industry has been relatively weak in succumbing to the fourth industrial revolution. The published reports and our own observation show that technologies in factory halls are being modernised, however, with regard to the organisation of production and internal logistics, the solutions coming from the time of "the third industrial revolution" are more common, i.e., generation of short-term production plans with the use of ERP systems, and further the production takes place, to a large extent, in a "shaman" way, that is as before – on the basis of knowledge, practice and experience of selected employees.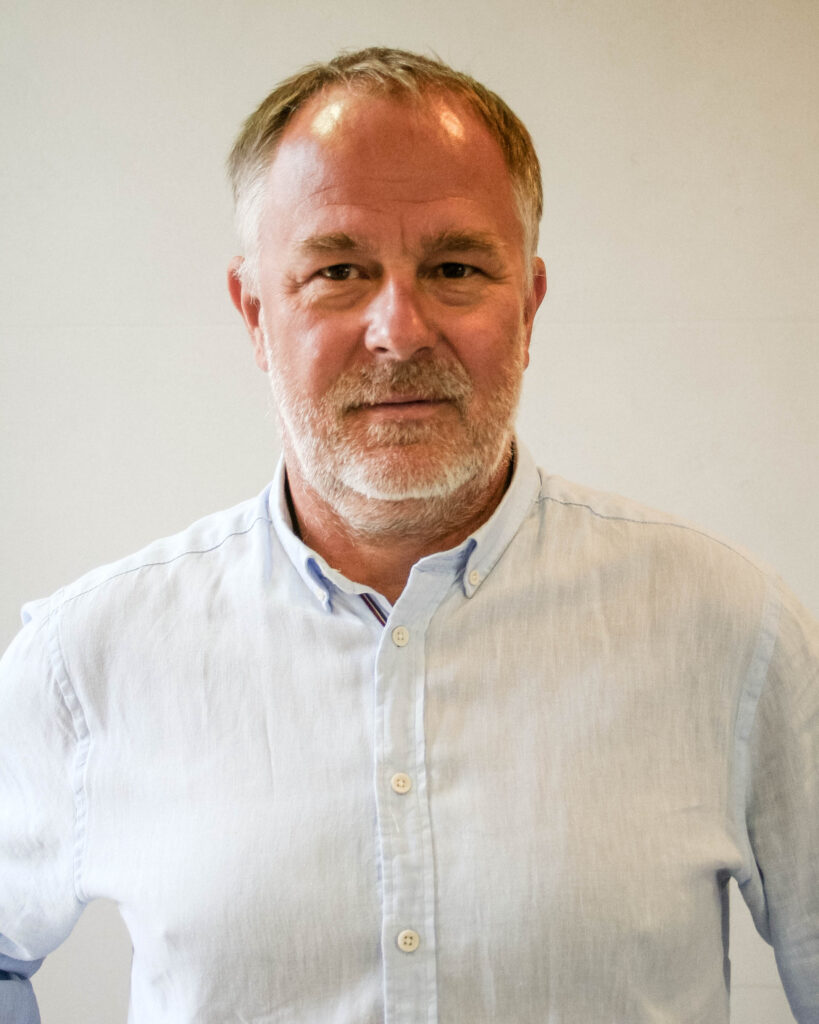 We offer our customers a few product groups within the implementation of "Industry 4.0" based on modern technologies for marking raw materials, tools, mannequins, and finished goods. We offer devices for marking and reading, consumables which they require, automation equipment, and IT systems integrating these solutions into a whole. Our task is for the customer to reach his or her business objective, e.g., traceability of products, supporting the supply of production lines, collecting finished goods and their delivery to the dispatch warehouse. We provide our products and services at different stages of project implementation by the customer. In particular, we help to review the processes taking place in production halls and suggest different marking methods. We use RFID technologies, printed codes, lasers, Print&Apply equipment, and other sensors such as cameras used for automatic image recognition.
– Which new products are going to be introduced to the offer or developed?
– Within the scope of new technologies, we are focusing on three product groups:
• intralogistics systems based on AGV/AMR vehicles,
• automation systems based on machine vision,
• MES software intended for the management of production processes and management of internal logistics based on modern marking methods.
We provide comprehensive solutions that consist of the project of the system, indispensable equipment, consumables, and software adjusted to the customer's needs. Finally, we integrate the above-mentioned components and implement them until they are ready for production use.
– Are any areas particularly promising from the perspective of Etisoft? Is the company going to concentrate on them?
– Due to a low level of logistics automation in Polish industry we place special emphasis on reaching customers with autonomic intralogistics systems. The successful implementation of such a system at one of our customers who transports thousands of pallets monthly without any human interference persuades us of the purposefulness of such implementation. The sizeable savings within personal expenditures have been made and the quality of operations of in intralogistics processes has been improved. However, it is much more difficult for us to reach people who manage production with our advanced vision quality control systems. It is a bit puzzling for us since prospective benefits are clear, specific, and measurable. On the basis of a few implementations conducted by us in the household appliances industry, we can state that our customers, who avail themselves of such systems, order them for other production lines and extend their operation scope.
– Which development projects are being implemented or planned by Etisoft?
We're currently implementing a project co-financed from the EU resources the aim of which is to optimise the efficiency of intralogistics systems. The main issues we're working on are automatic, maintenance-free battery exchange in AGV/AMR vehicles and advanced algorithms for traffic optimisation and cooperation of a vehicle group. From the new year we're going to commence work on heavy duty vehicles for adverse environments with extremely low temperatures, high dustiness, and humidity.
– Are related investments planned or have they been made?
– Yes. Due to the growing needs of Etisoft in terms of storing and packing products and sending them to customers, we are planning to design and build an automated centre that will perform these functions. We're going to use there the Automated Storage and Retrieval System, palletizing and depalletizing robots. The internal transport will be conducted with the use of our own AGV/AMR vehicles, whereas products will be packed, to a large extent, by robots. The whole will be integrated with the use of our own dedicated software. Everything will operate on the basis of marking systems based on printing and RFID technologies.
– How many people are working in the company's R&D department and lab?
– Apart from research departments at Etisoft that include several people, we're investing in the Etisoft Smart Solutions company, which is entirely dedicated to the development of Industry 4.0 technology. The scale of this activity is over 40 own engineers that are developing technologies we have been talking about. We are additionally supported by IT specialists from external companies.
– Thank you for the conversation!
If you are interested in solutions offered by Etisoft, not only in the field of autonomous intralogistics systems, please contact us.