RFID tagging of hydraulic hoses and cable harnesess
5 Jun 2023 - Dariusz J. Kawecki
RFID in the automotive industry
The RFID (Radio Frequency Identification) technology is boldly making its way into more and more industries. The automotive industry is one of the industries which noticed the benefits of the application of this technology long time ago. In various business areas of companies operating in this industry solutions are being implemented to facilitate the tracking of components in production processes, identify them easily and quickly and manage them in an efficient way.
Marking automotive air-conditioning cables with RFID labels
Difficult surface
While applying labels to flat surfaces does not usually pose a great challenge (although it may vary here as well), in the case of curved, irregularly shaped surfaces it is not so easy. For example, cables, pipes, or cable harnesses are a major challenge. The problem is not only the specific surface, but also a lack of sufficient space to apply labels. The application on hydraulic hoses, pneumatic lines and cable harnesses is one such examples.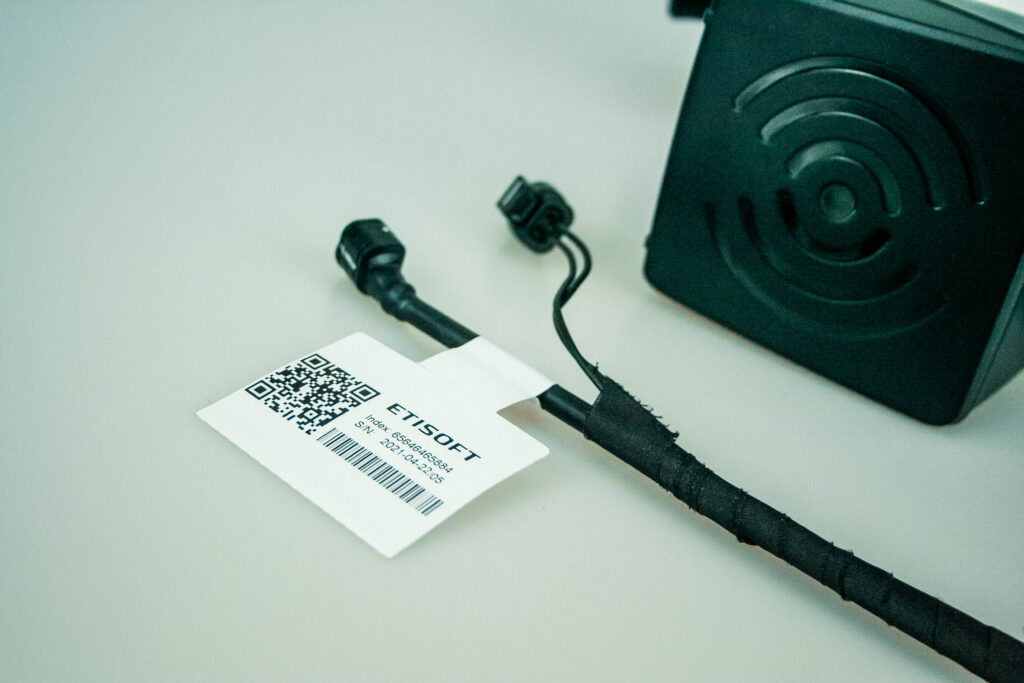 Presence of metal
In the case of RFID labels, an additional element which should be taken into consideration may be the presence of metal which, as we know, is not an ally of this technology. Applying standard RFID tags to metal surfaces or surfaces containing such components may result in the lack of readout or a significant reduction in its range.
RFID basics, or rather facts and myths about RFID
And yet it is possible
One of the solutions which we have worked out with our customer is the use of labels which are easy to apply, yet difficult to peel off and tear applied as the so-called "wrap around" with a part containing an RFID tag moved away from the actual product.
Not only does the "flag" obtained in this way make it easy to read the content stored in the memory of the RFID tag, but it also provides the customer with more space to print the code or additional text information.
Flag label application. How to automate the labelling of long products with a circular cross-section
The choice of a proper material, appropriate adhesive or the most optimal label shape are not the only issues which needed to be considered when designing the solution. No less important was the choice of a suitable RFID tag which would work seamlessly in the customer's environment and meet the requirements of the end user.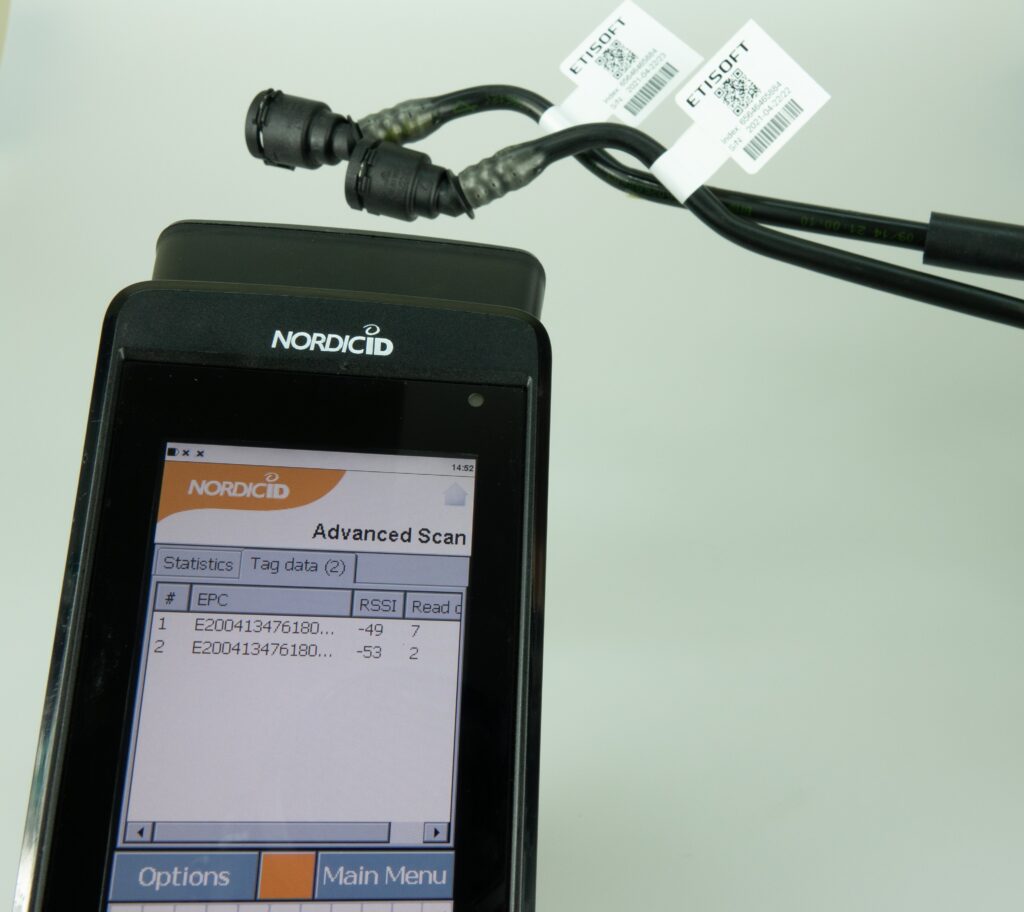 Another issue is the printing and encoding of labels in compliance with the set standards frequently specified by manufacturers of leading car brands that also had to be taken into consideration at the label design stage.
Automatic label application for cylindrical products in the automotive industry – ETISOFT
Thanks to active cooperation with the customer, we managed to create a universal solution that can be applied to products with various diameters.
Are you interested?
Contact us!