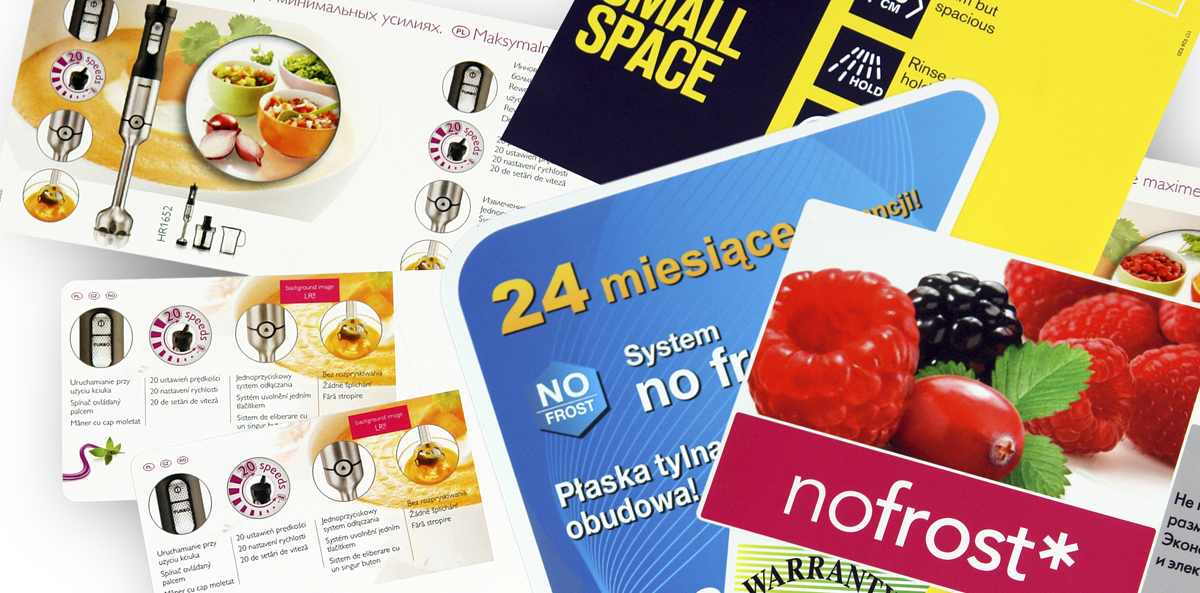 Product labels. Marketing labels in the home appliance industry
7 Dec 2022 - Mariusz Bielecki
Marketing consists in reaching the right audience to promote and sell products and services. It is significant for the message as well as the brand image to reach the audience in the best way through various channels. One of them are product labels, including marketing labels.
In the face of fierce competition, manufacturers of home appliances need a significantly more effective promotion of the products they offer. This requires not only creating an effective marketing strategy that will attract prospective customers to visit the stores. An in-store promotional strategy to help prospective customers make the final purchase decision is also necessary. Home appliances are not ordinary consumables that customers have to exchange every month, or even every year. Most good home appliances can serve their owners for many years.
Let your products also stand out with the label
Some customers are already strongly attached to the brand and know what they want. If you have been using a particular company's equipment for years, remember that the journey toward brand loyalty started somewhere. But what if the product is new on the market and has no form of advertising? In a world where consumers have become more demanding about the products they buy, we cannot ignore the significance of marketing labels. The power of such product labels cannot be underestimated – they are designed to help make a good first impression. A good marketing label design can increase brand recognition, distinguish the product, convey information about key competitive advantages or special offers. This becomes increasingly important when similar products are grouped on the same shelves or stands.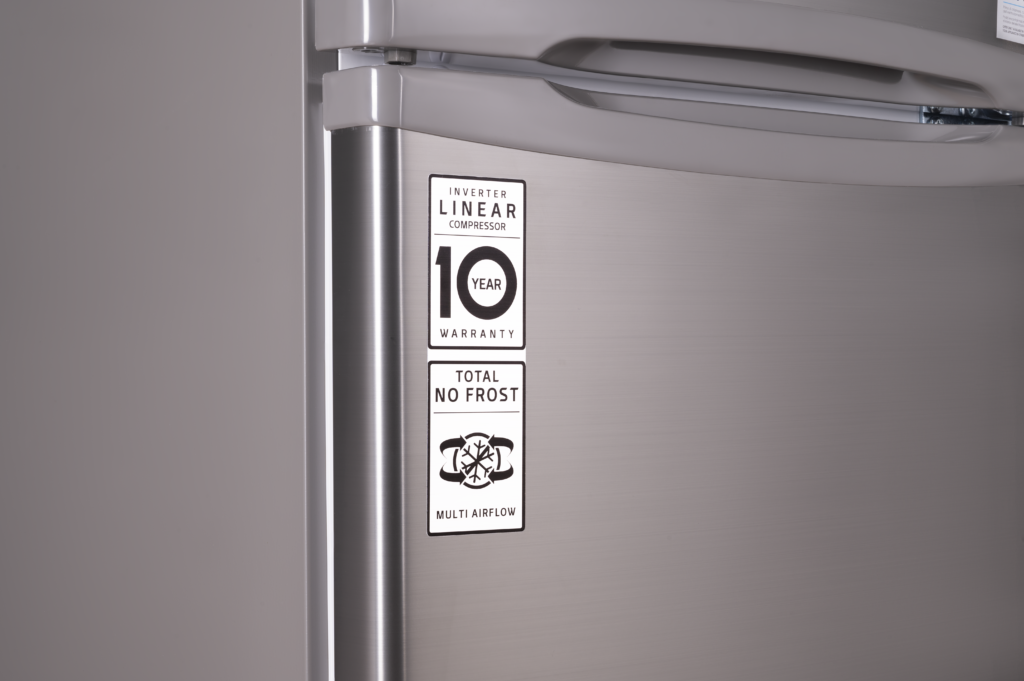 I want to emphasize the strength of my brand!
The biggest have trusted us, and so should you
Etisoft has been supplying labels to top home appliance manufacturers for many years. We are perfectly aware of how important it is to build a strong brand against the competition. Using our modern machine park and years of experience of the operators, we can offer labels of the highest quality.
Find out what we offer to the home appliance industry! It is not just labels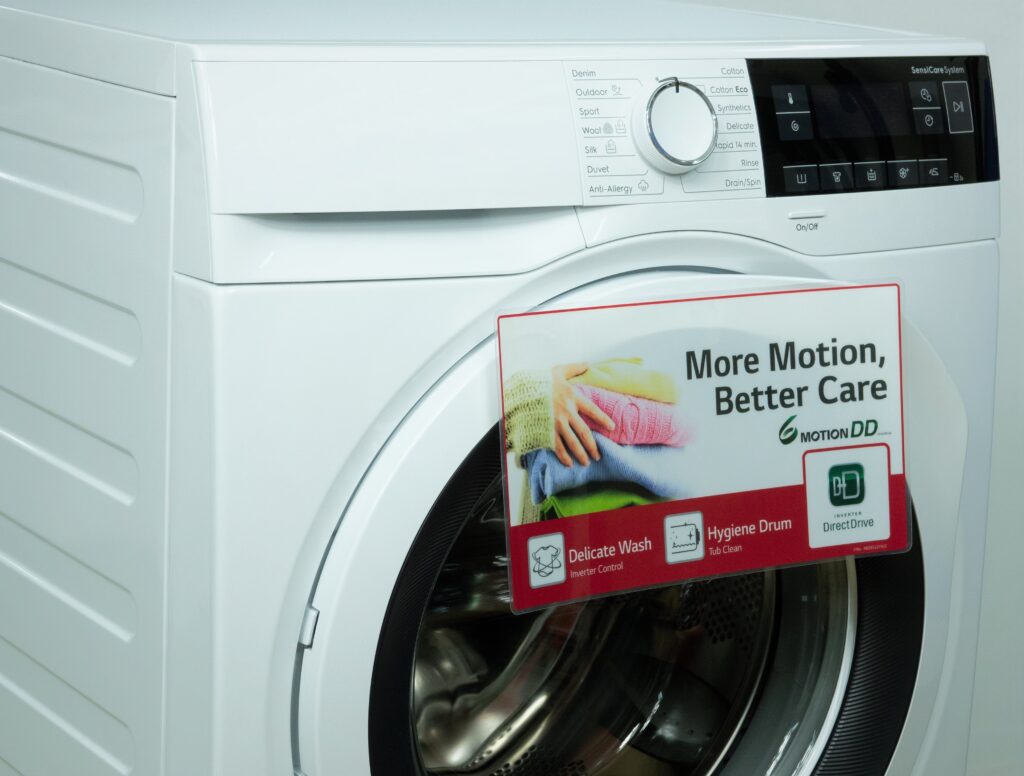 Special vision systems and quality control department take care of color repeatability, lack of misprints and printing errors. Depending on the volume ordered, we offer marketing labels made with the use of flexographic or digital method. For a 'wow' effect, we can offer a glossy foil with a hologram effect or a range of other enhancements. The shimmering rainbow label effectively catches the eye and encourages a person to take a closer look at the product. The custom shape of the label combined with the right color scheme will certainly intrigue a prospective customer. For most marketing labels applied directly to the product, we use materials with easy-removable adhesive. We can also offer adhesive-free solutions in the form of hang tags or so-called hanger labels.
If you are interested in Etisoft solutions not only within marketing labels, but also front and control panels, brochures …
We will be happy to help you choose the satisfying solution.