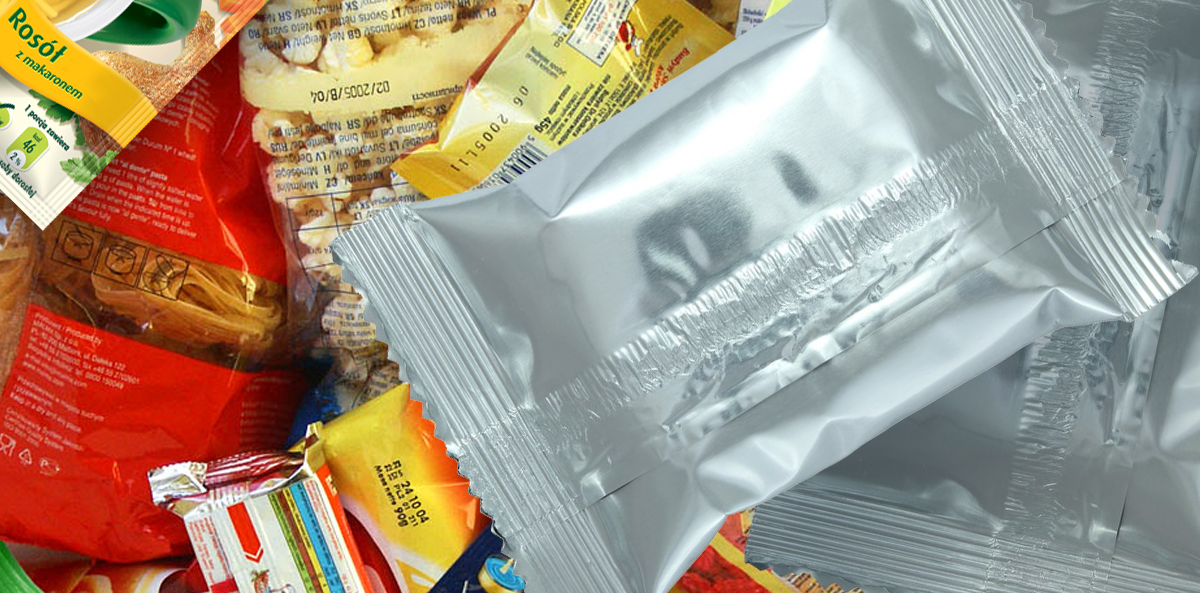 Marking flexible packaging. Discover the tapes for inline printing!
17 Aug 2023 - Mariusz Baranowski
Let's start with a riddle... What is it? It contains significant information from the consumer's point of view. It is on every food package. When you miss it, I would advise against treating yourself to its content. The answer is simple… it is the expiration date. There are a few ways to label packages and apply this important information – today's article is about one of the methods.
Every item intended for consumption (but not only) must have this simple, but essential, information on its packaging. There are a few ways to apply it to packaging. It can be printed on a label which is then applied to, for instance, a bottle, jar, or bag, or it can be heat embossed with this data using a suitable tool and ribbon. But in this article, we will focus on printing directly to the packaging.
TTO technology, for it is referred to here, has settled for good in manufacturing companies, primarily in the FMCG industry, but manufacturers of electrical home appliances and metal goods packed in bags are also using it. Depending on the nature of the product, the technology is used to a greater or lesser extent. But what is it really?
That's TTO! That is, trouble-free labelling of flexible packaging
Thermal Transfer Overprinting (TTO) differs from traditional thermal transfer printing in the media on which we print. Namely, here we use flexible materials such as plastic bags or sleeves. This technology of labelling packaging can be used for applying variable data, such as production date and batch, product descriptions with lists of ingredients or logotypes, while the product is still on the production line.
The greatest challenge of inline printing is to maintain high print quality while the production line, whose speed can reach up to 500 mm/s, is running. An additional difficulty is that the surface on which we print is flexible and exceptionally thin. Thus, a thermal transfer ribbon, or actually its ink, must be properly selected. It must be able transfer to our material without resulting in line stops, and the overprint must be legible in further processes.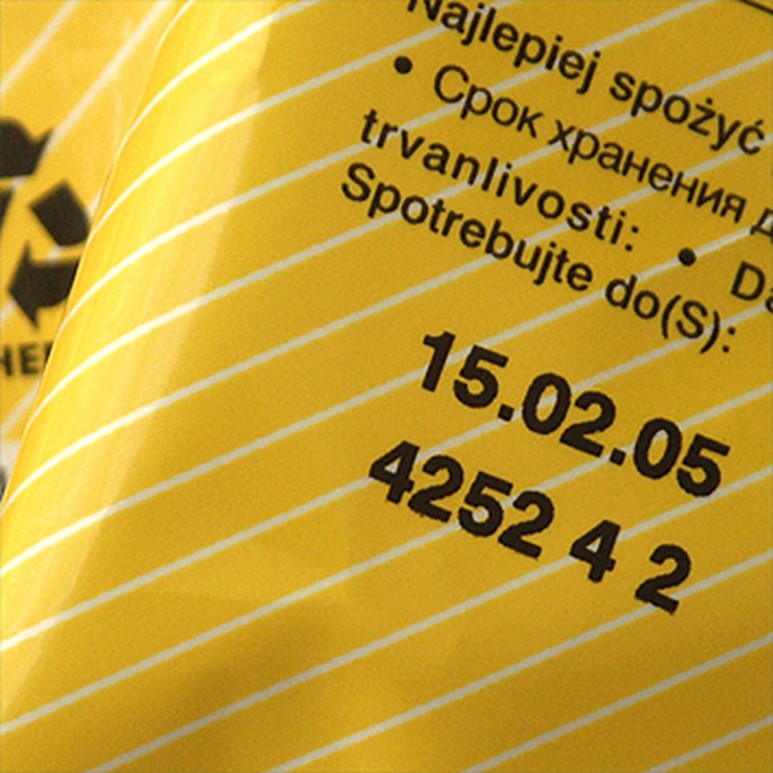 But what kinds of goods are packaged this way? They are closer than we think.
Washing powder. I believe everyone has it in their bathroom.
Disposable diapers. First-time parents know how significant this is.
Snacks. Probably a teenagers' favorite dish.
Sockets, switch-keys, fuses, or electrical accessories. Something we have in every home.
Nails, screws, bolts, washers, and nuts. DIY enthusiasts buy them by weight, but they are also available in small packages.
I want to print clearly and legibly! Here you can read about a ribbon for many applications
Among other things, these products are factory packaged. Most of them have a special white space just for printing the expiration date or production batch.
It is the printing directly on the packaging that is the greatest advantage of this technology. As a rule, we do not use an additional medium in it, which is an additional cost, and from the point of view of the product life cycle, a cost quickly discarded in the trash.
Graphite Mix Pack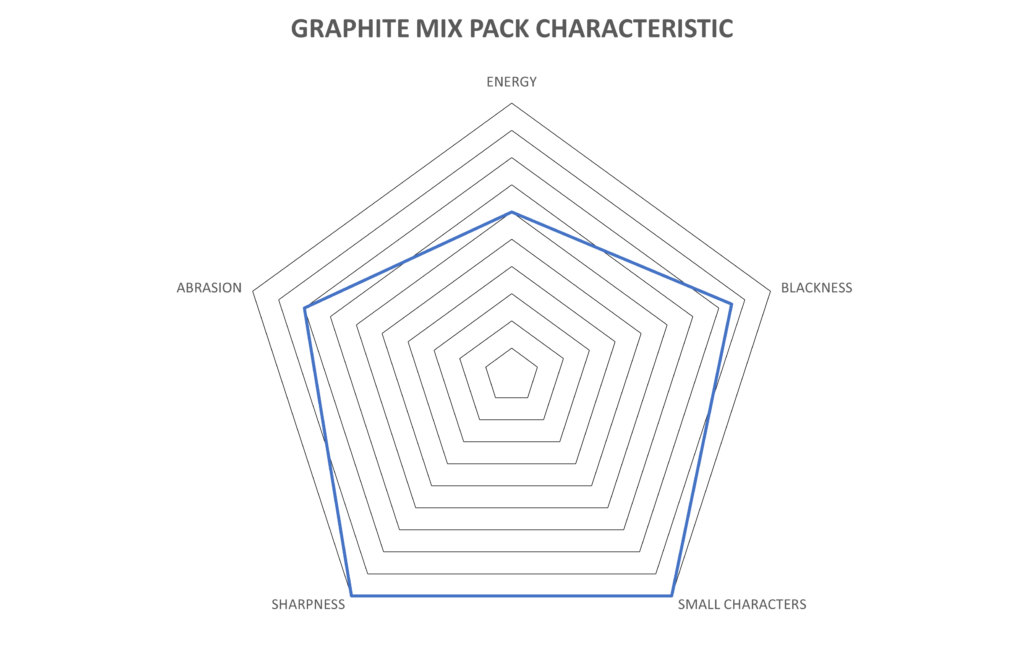 ETISOFT's response to TTO technology is the Graphite Mix Pack. It is a wax/resin ink ribbon designed for direct product labelling. The ink formula provides good durability and scratch resistance and eliminates electrostatic charges while protecting the print head against premature damage.
The Graphite Mix Pack can transfer ink to the surface of the raw material at the speed of up to 1,000 mm/s while maintaining high print quality. The ribbon provides good surface coverage thus ensuring a very good contrast between the surface of the material and the bar code or QR code, which are essential in the further production process. Using a print module with a 600dpi print head, we can print very small characters with the Graphite Mix Pack ribbon.
Thermal transfer ribbons offered by ETISOFT are available in different widths and compatible with devices of renowned producers.
A ribbon for your applications? Ask us – we will advise you!