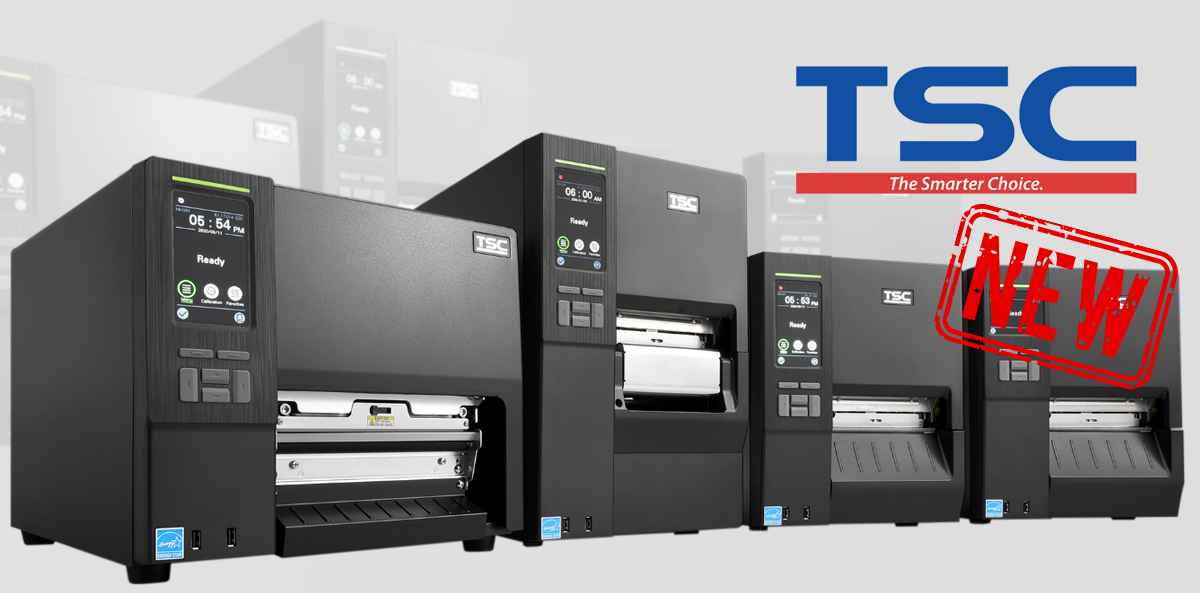 Industrial label printers – new products from TSC
11 May 2021 - Marek Gaweł
TSC Auto ID is one of the largest label printer manufacturers in the world. As many as 5 million label printers of this Taiwanese company founded in 1991 have already been sold to customers. Knowledge, experience, and engagement in each product provide the basis for creating reliable and innovative devices.
The TSC's broad portfolio includes desktop, mobile, semi-industrial and colour inkjet printers. All the products are characterised by their user-friendly design, stable operation, and high durability. The configuration possibilities mean that even the most demanding users will find a product which will meet their expectations.
Industrial desktop printers – which one should you choose?
In 2021, TSC carried out the biggest update so far to its most popular industrial printer products. The enhancements include improved wireless communication, increased compatibility with the popular SOTI Connect remote printer management software, and real-time print head monitoring for detecting a failure before it causes print damage.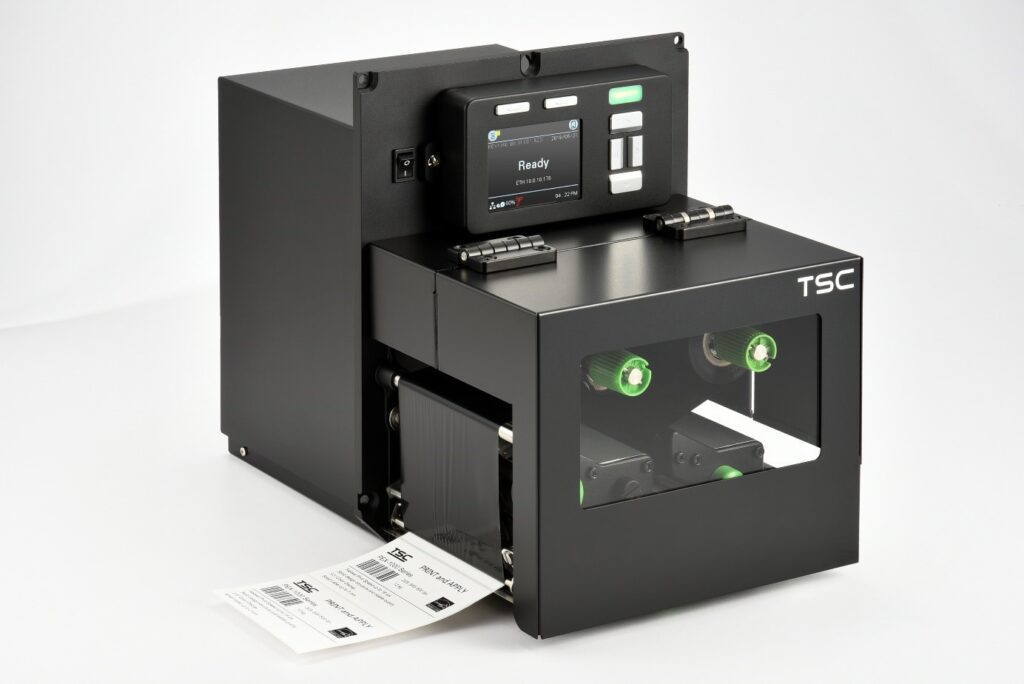 The PEX-1001 series print modules are advanced devices for continuous operation in production environments. The robust die-cast structure has been designed in a popular market format which makes integration with almost all available types of automatic label applicators possible. The maximum print speed equals up to 18" per second (457 mm/s). Thanks to the high-precision label positioning it can print on the smallest label with a height of just 5 mm. It offers a wide range of possible connections, including USB, parallel, serial, Ethernet, GPIO, USB host and optional Wi-Fi 802.11 a/b/g/n/ac with Bluetooth 4.2 combo module.
Remote printer management – full control and elimination of downtime
SOTI Connect and TSC Console allow remote management of printers in a company to maintain full control of the device, manage multiple print jobs, reduce maintenance costs and, above all, avoid downtime of business-critical devices.
TSC Sense Care automatically scans and detects incorrect print head points during the printing process and handles upper and lower label spacing sensors for their easy switching.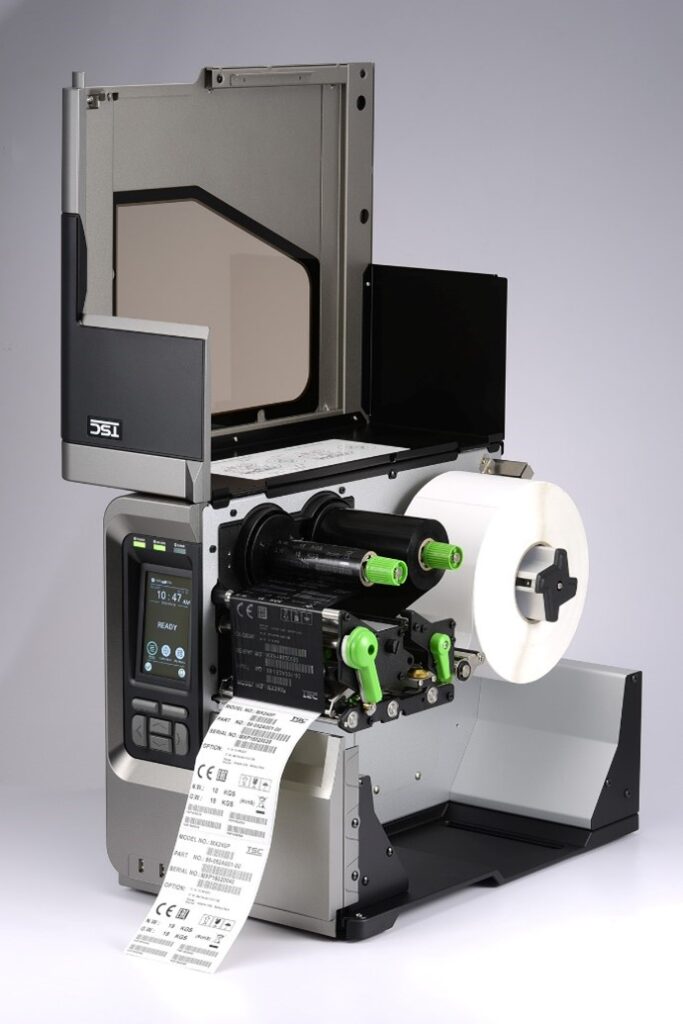 The TSC MX241P series is a fully industrial printer with an exceptionally precise printing mechanism. A label roll holder with an unwind motor and double material pressure ensure repeatable printing on labels with a minimum length of 3 mm. Available print heads: 200 dpi, 300 dpi and 600 dpi.
As it is in the case of the PEX-1001 series, the MX241P printers can be managed via SOTI Connect and TSC Console. TSC Sense Care for automatic print head scanning.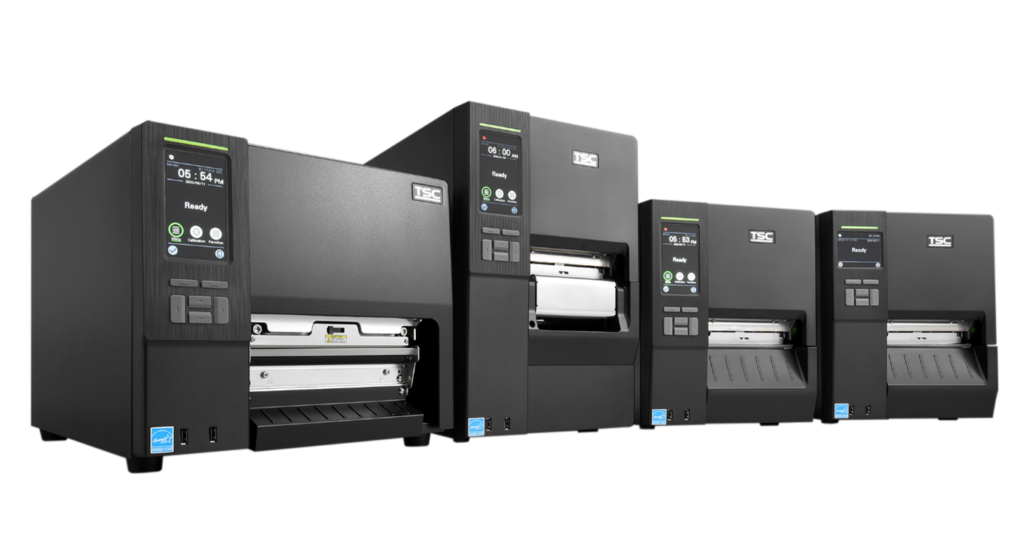 Modernisation of the fleet of printing devices
The MH series is one of the major, and therefore the most popular, TSC printer families offering a wide range of configuration options. The 4'' or 6'' printing width, print head with resolution of 200 dpi, 300 dpi or 600 dpi. Accessories that include a peeler (label dispenser) with an internal liner rewinder, as many as 5 different cutters (including textile cutter), and an internal label rewinder (full roll with diameter of 8''). The optional 802.11 a/b/g/n/ac Wi-Fi wireless interfaces with Bluetooth 4.2 combo module make it easy to run the devices in the user's existing target environment.
The MH series has also been equipped with the possibility of integration with SOTI Connect and TSC Console. TSC Sense Care available for automatic print head scanning.
The new TSC printer models are an ideal solution for customers interested in upgrading their fleet of printing devices. They provide a brand-new set of advanced features for print control and management.
We are an authorized warranty and post-warranty service for TSC printers.
If you are interested, contact us!