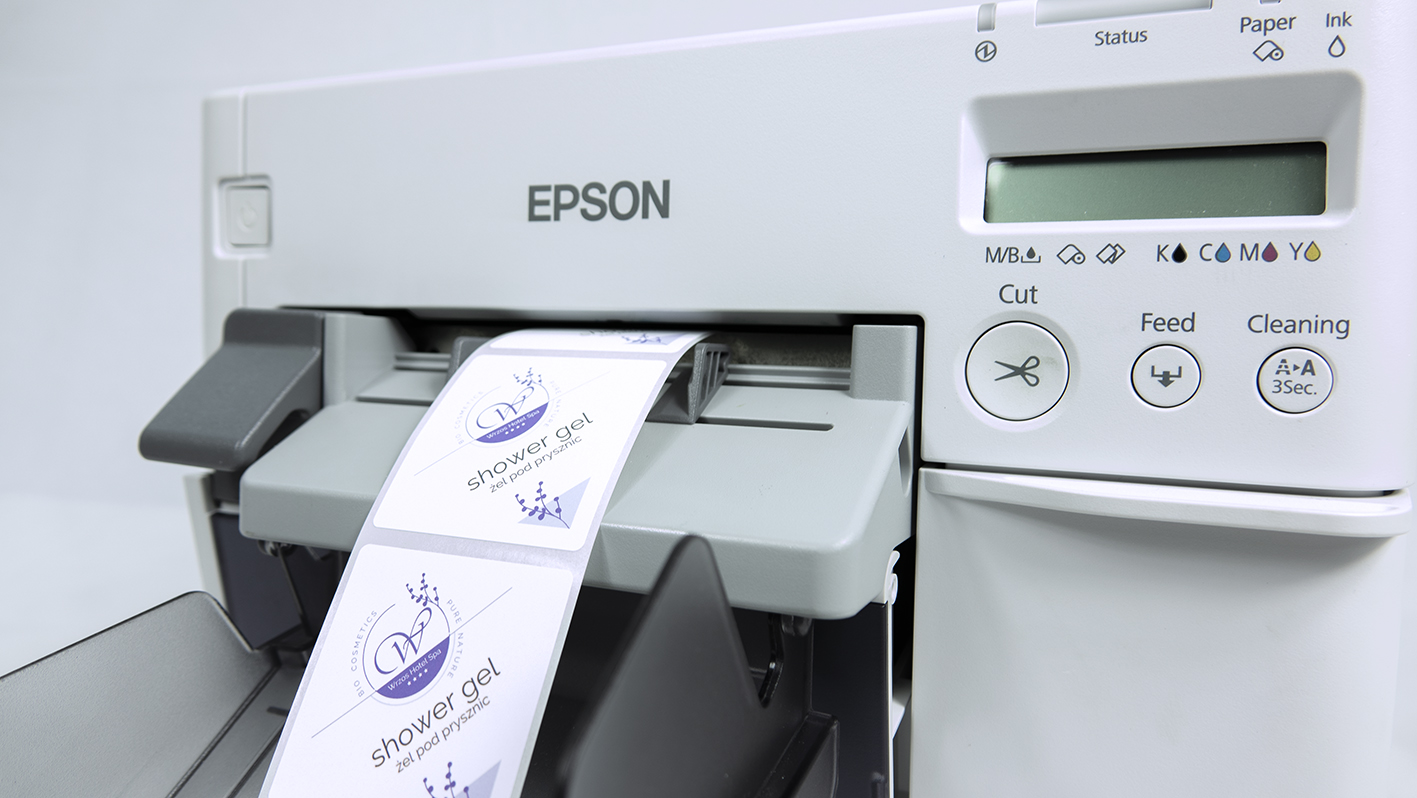 On-demand and colour label printing
5 Jan 2022 - Marek Gaweł
The popularity of unique and limited products is increasing year by year. Poles have fallen in love with healthy food and regional products. This is why carefully hand-packed products are valued much more highly than those that come straight from an automatic, industrial production line. If we add a personalised label, the customers receive a perfect product, dedicated only to them. Just how to achieve this and, above all, does it have to significantly increase the price of a product?
The answer is colour label printers
The development of technology, increasingly user-friendly interfaces, ease of use and reliability make digital label printers more and more popular. They are used successfully in many industries and by an increasing number of users.
There are several factors behind the decision to choose colour printers for short runs, including:
friendly technology
ease of printing giving you the opportunity to differentiate your product from the competition
cost-effectiveness (investment in equipment that makes it possible to print on demand)
no delays due to outsourcing of printing
lack of excessive and unnecessary stock of labels.
While making a decision about purchasing an on-demand printing device, it's worth considering a target label format and daily printing volume. It will enable you to find an appropriate device that will meet your needs. Colour label printers of leading manufacturers such as TrojanLabel, QuickLabel and EPSON can be used with a wide range of media. Paper or foil labels with a matte or glossy finish will make the product significantly more recognizable.
The EPSON C3500 printer is certainly a perfect solution for beginners and users who are sensitive to the purchase price. It will also prove particularly useful as an alternative solution.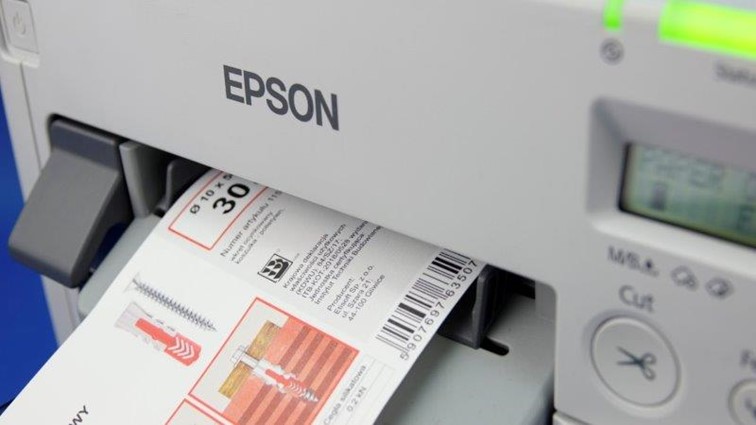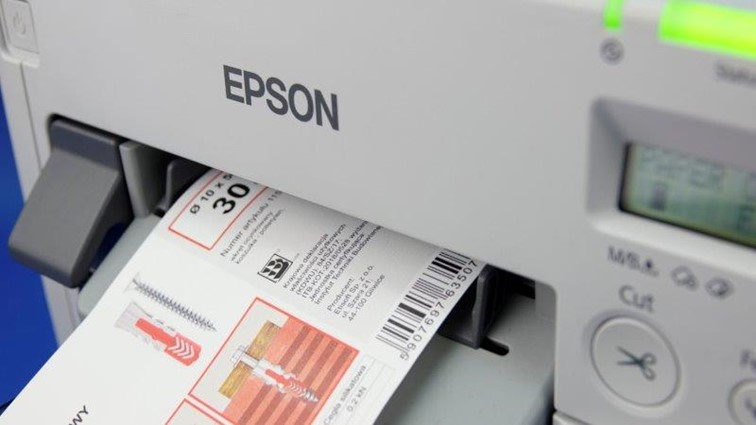 This little printer will enable you to obtain satisfactory printouts on both matte and glossy media. Easy operation and LCD display that informs the user about the status of ink and printer on an ongoing basis.
Solutions for more advanced users
On-demand colour label printing in production for more advanced users expecting top print quality and possibility to integrate the device with production systems – here, the QL-120X printer will be the right choice.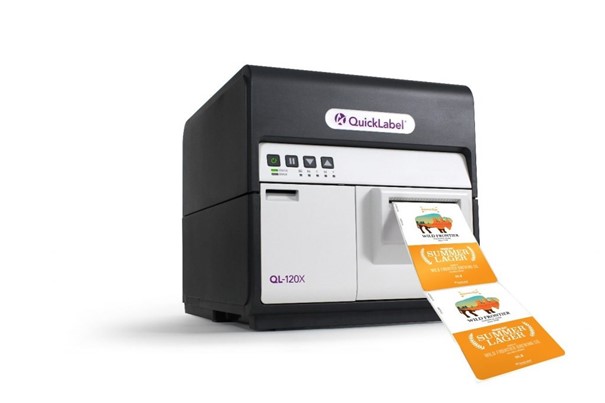 A print head with a resolution of 1200dpi provides bright colours and certainly best-in-class print quality. It is, above all, one of a few devices of this type on the market offering a 2-year manufacturer's guarantee that ensures certainty and safety of production. A highly efficient ink application process guarantees ink consumption savings even on the level of 35% in comparison with competitive solutions.
If you expect a high volume, professional colour label printer, you certainly can consider buying the TROJAN T2-C model.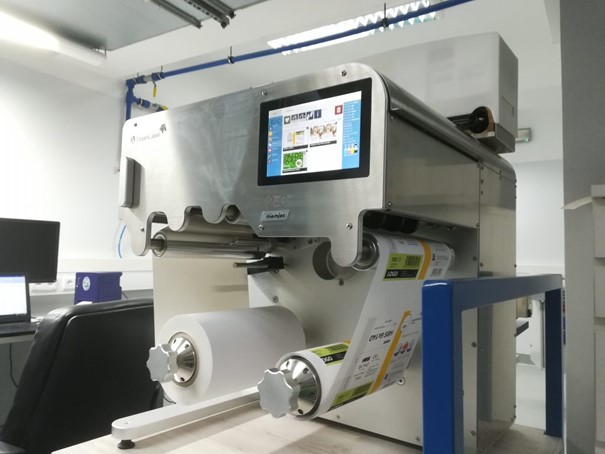 This is the first, highly efficient, desktop press available on the market that guarantees printing of long series 24/7. The maximum print width is 223 mm, resolution of as many as 1600 dpi guarantees top quality printing of colour product labels.
The ability to print colour labels on demand will be appreciated not only by medium-sized manufacturers, but also planters, orchardists, beekeepers, manufacturers of eco-products, juices, or craft beers. Personalised, colour labels help products stand out from the competition on the shop shelf. They fit in with the popular trend of product and sales personalisation on the e-commerce market. The attractiveness of the label certainly raises brand awareness among consumers who are eager to pay more for a product that is attractively packed and aesthetically labelled.