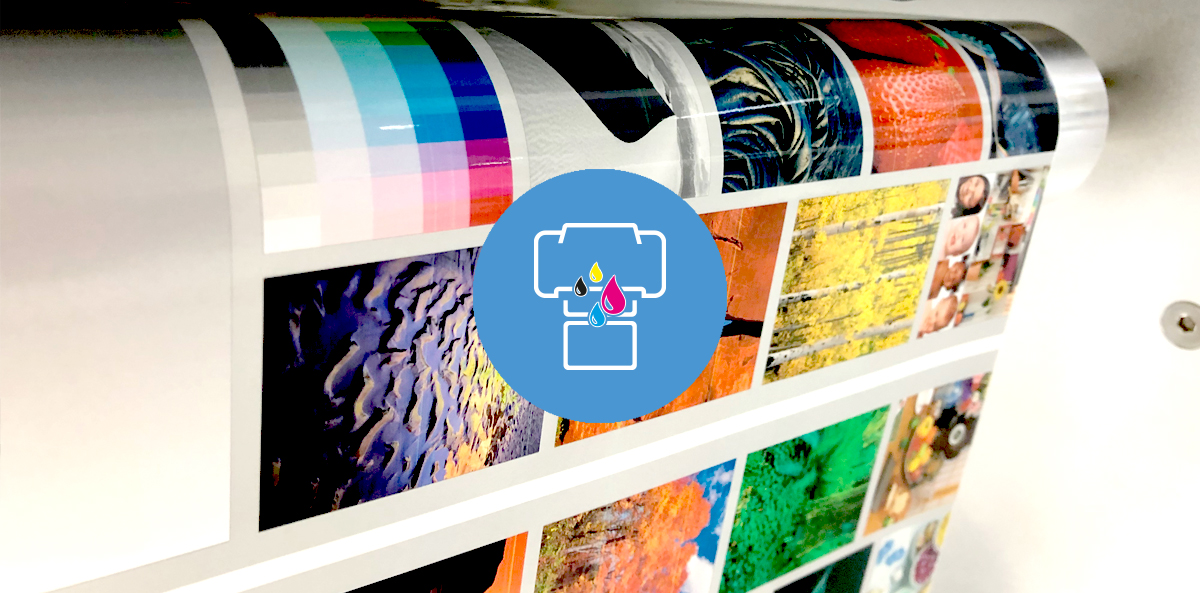 Color label printer. Print when you want, in the quantities you need
12 Oct 2022 - Mariusz Bielecki
We are all currently observing with concern the rising level of inflation and the increase in product prices. In a sense, we are being forced to change our habits. Companies that manufacture their own brands or make short runs like the average Joe are also seeking ways to reduce business costs. At the same time, we all realize that customized and unique products are becoming increasingly popular. How can you reconcile both aspects? How can you label products without incurring unnecessary costs? The answer is simple: color label printer and on-demand self-printing of labels.
This is where inkjet-based printers come to the rescue. Depending on your specific needs regarding label size, print quality and quantity, you should take into account the purchase of different equipment.
Trojan T2-C color label printer: small but "crazy"
In this article, we will introduce a solution for those searching for a compact industrial printer. The Trojan T2-C is a professional desktop color label printer (606 x 580 x 795 mm) designed for printing high-quality labels. The device allows for precise continuous printing in a 24/7 roll-to-roll system. The user receives printed labels wound on a roll without the need for additional external equipment. The printer is equipped with a convenient 7" touch screen operator panel. This allows the user to easily manage device settings. Thus, they can also easily control the cost of printing individual labels and influence the printing process. Connectivity via the standard 10/100/1000 Ethernet port makes it possible to conduct all these operations using an external computer.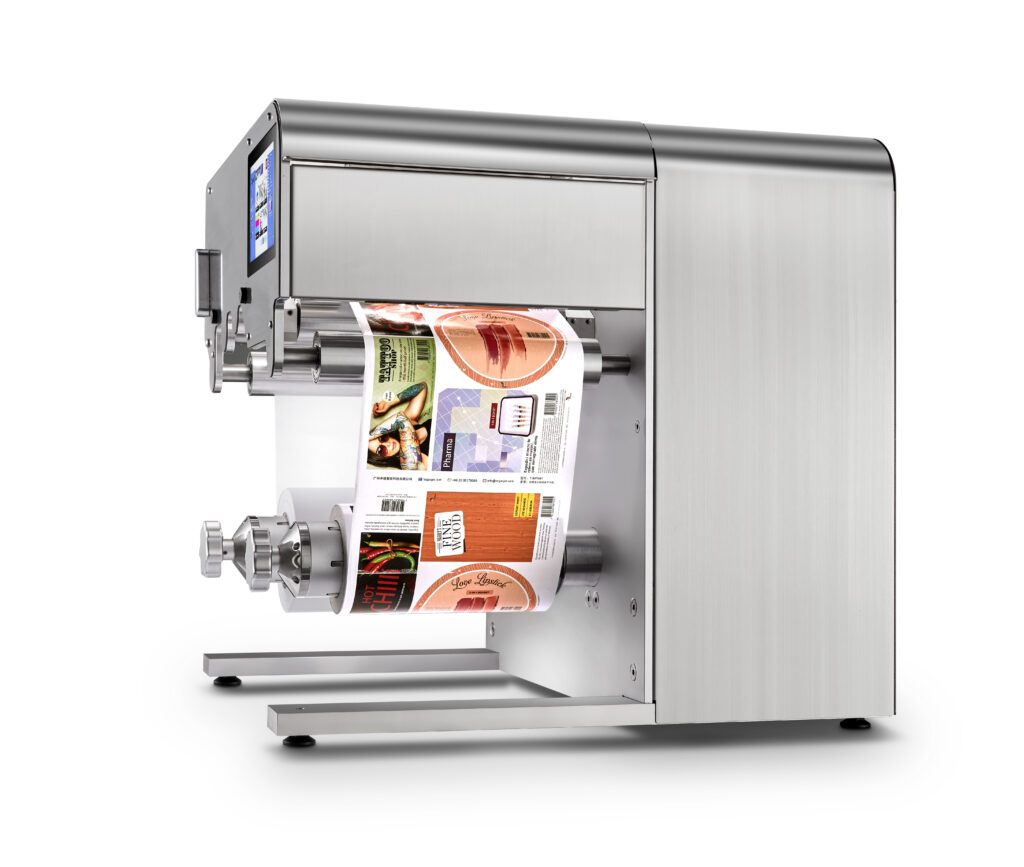 Featuring the ability to print on pre-cut labels or on continuous media, this color label printer is perfect for owners of brands, printing shops, advertising agencies and smaller label converters. The T2-C will be ideal for companies that want to add high-resolution color labels to their portfolio.
General characteristics:
Quiet operation (can be used in an office environment)
Print resolution of up to 1600 dpi
Print width of up to 222.5 mm
Media width of up to 250 mm
Print speed of up to 300 mm/s
Edge sensor for real-time web guidance
Tension control (servomechanism)
Replaceable print heads
Longitudinal slitting possible (3 blades included, can be extended to 7)
Outer diameter of fitted rolls up to 300 mm
Core diameter 76 mm
Weight of device 60 kg
I want to know how to print in short runs!
Print in harmony with "Natura"
The printer uses water-based "Natura" inks. They are 100% free of reactive chemicals, which makes them safer to use and better for the environment. Each of four cartridges has a capacity of two liters. This keeps production interruptions to a minimum. A single set of ink allows up to around 500,000 labels (100 x 100 mm) to be printed at 50% overprint coverage.
Dedicated raw materials. Irreplaceable.
Raw materials for inkjet printers have a special coating which absorbs ink perfectly. Thanks to that, the print is durable and does not smudge after printing, whereas the colors impress with their depth and quality. Standard materials for flexographic or thermal transfer printing are not suitable for inkjet printing. Depending on the needs, you can choose from matt, glossy or transparent materials. Paper labels can be used for labelling:
Products
Packaging
Gifts
Pharmaceutical products
Film labels, on the other hand, can be used for:
Print flexibly! Like this coffee manufacturer
Cosmetics
Chemical and logistics labels
Moreover, products whose surface are not likely to be damaged during removal can be labelled using self-adhesive labels. This applies primarily to glassware, book covers and marketing or energy labels that are applied to small and large home appliances. By using transparent materials, a no-label-look (invisible label) effect can also be obtained.
If you are looking for a way to optimize your business and need flexible solutions, take advantage of the opportunities provided by color labels printers and their on-demand printing. We will advise, select the device, and provide access to consumables and dedicated raw materials.