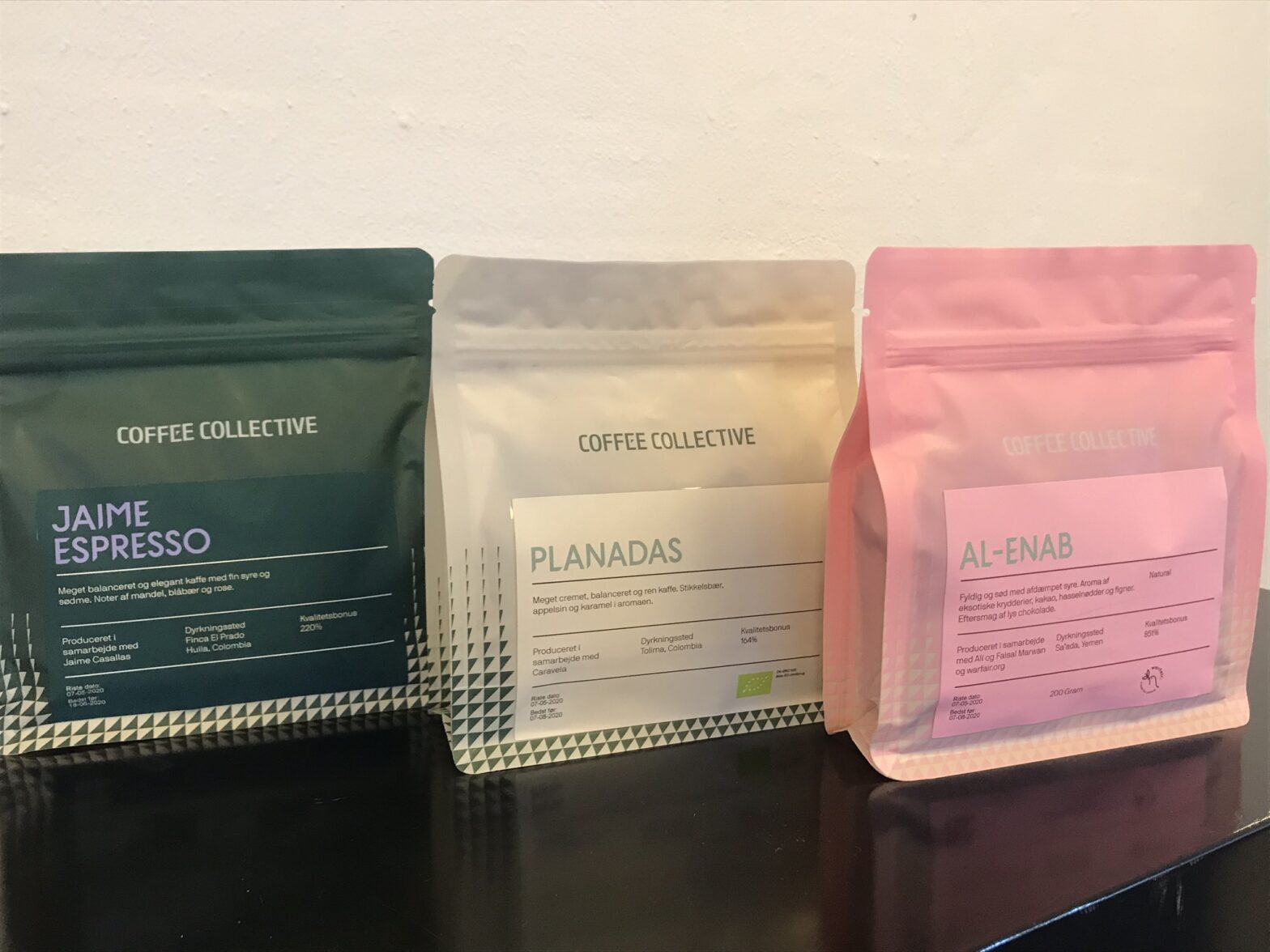 Flexible label printing by the coffee manufacturer
8 Feb 2021 - David Woetmann
Etisoft Nordic solved the task for Coffee Collective, with an Epson C7500 Colorworks printer and Labelmate LD-100 semi-automatic dispenser.
Coffee Collective can now quickly and easily create their own print layouts and print them instantly in the number they need.
Previously, Coffee Collective had to purchase digitally printed labels for its own warehouse in larger quantities.
Using 1 label size in matte white paper, Coffee Collective can now print all their product variants.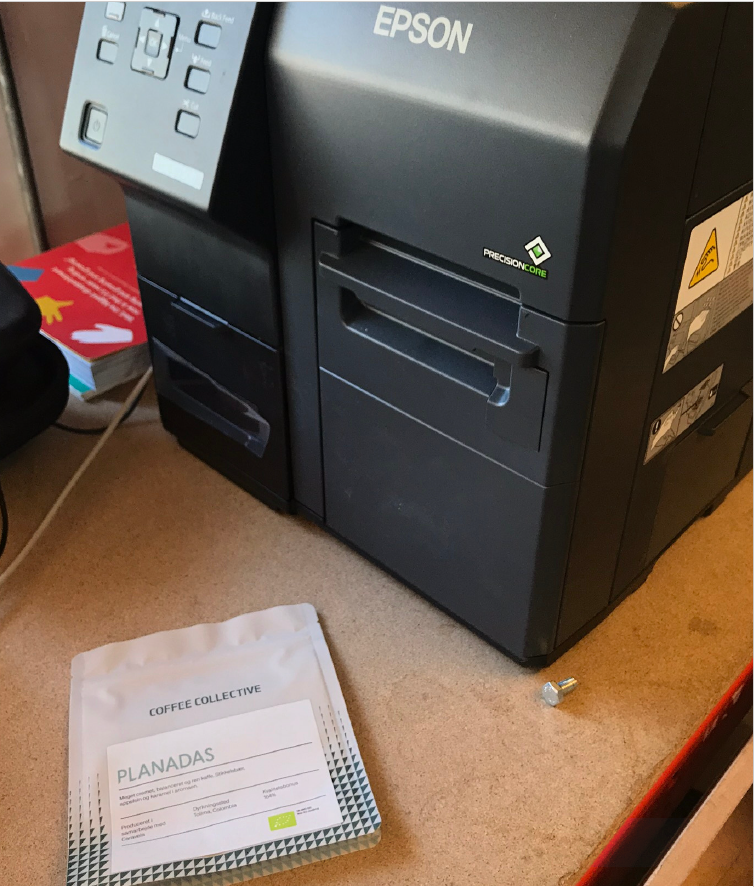 Print on demand reduces cost of printing labels
With Epson's optimal flexible label printing technology, the company reduced print costs per label to a highly competitive level.
Coffee Collective uses the NiceLabel layout program to design and print their labels. NiceLabel provides a full overview and great flexibility in designing their labels.
The Epson C7500 Colorworks printer, together with the flexible label mate semi-automatic label dispenser which simplifies the task of affixing all the product labels to their coffee bags, has provided Coffee Collective with great flexibility at competitive prices, and now there are no longer obsolete labels in stock.
Flexible label printing on the Epson C7500 Colorworks printer and feed with labelmate automatic feeder – expectations and benefits
need for flexible printing of labels
different design of labels
desired print of specific number of label designs
quick conversion and adaptation
high print quality
good print economy.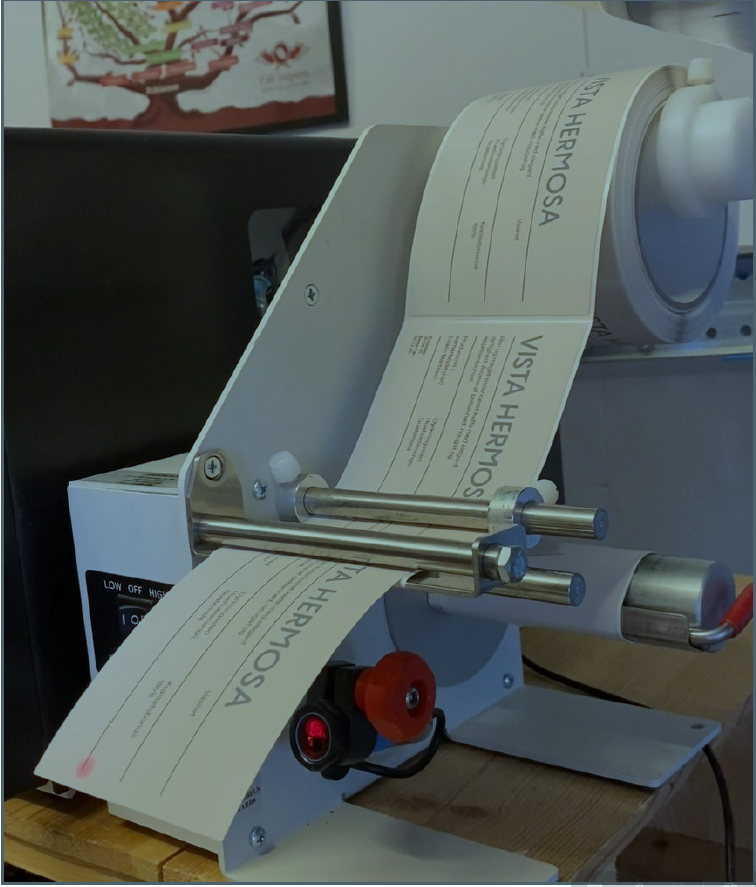 Coffee collective – exceptional coffee in a unique package thanks to print on demand
We are a Copenhagen micro roastery with a focus on exceptional coffee experiences. Our values are based on a solid relationship with the coffee farmers with eye-opening stories from the original, uncompromising coffee roasting and pure enjoyment for our guests in our six coffee bars altogether.
In addition, the coffee beans must be wrapped in a beautiful design that reflects our visual identity and good craftsmanship.
For a long time, we have had an inflexible solution. Our product labels were to be ordered home with the waiting time of many weeks.
This solution proved unsustainable and we needed a better and more flexible one.
Now we have 100% control over our visual identity with our new Epson C7500 printer solution. For us, it is important to be able to update our labels overnight. Etisoft Nordic has made it all easy and simple for us to print labels right away. Make them even nicer than ever before!
Casper Rasmussen, coffee roaster at Coffee Collective:
We have previously had 14 days of delivery time of our labels, which reduced flexibility. Today we just press a button, and in a snap, we have exactly what we need in a razor-sharp print from our new Epson C7500 printer from Etisoft.
Nice detail with Silver Foil print in addition to the beautiful expression on our retail shelves.
We can now also play with different options as only the imagination sets limits. Now also with festive details in the form of "silver foil" printed numbers on our labels which gives our coffee bags an incredible effect.
This year we have launched our first Advent calendar. We have been able to design our own label and… print them at the last minute.
If you are interested in improving the work of your company, business, small manufactory – contact us.