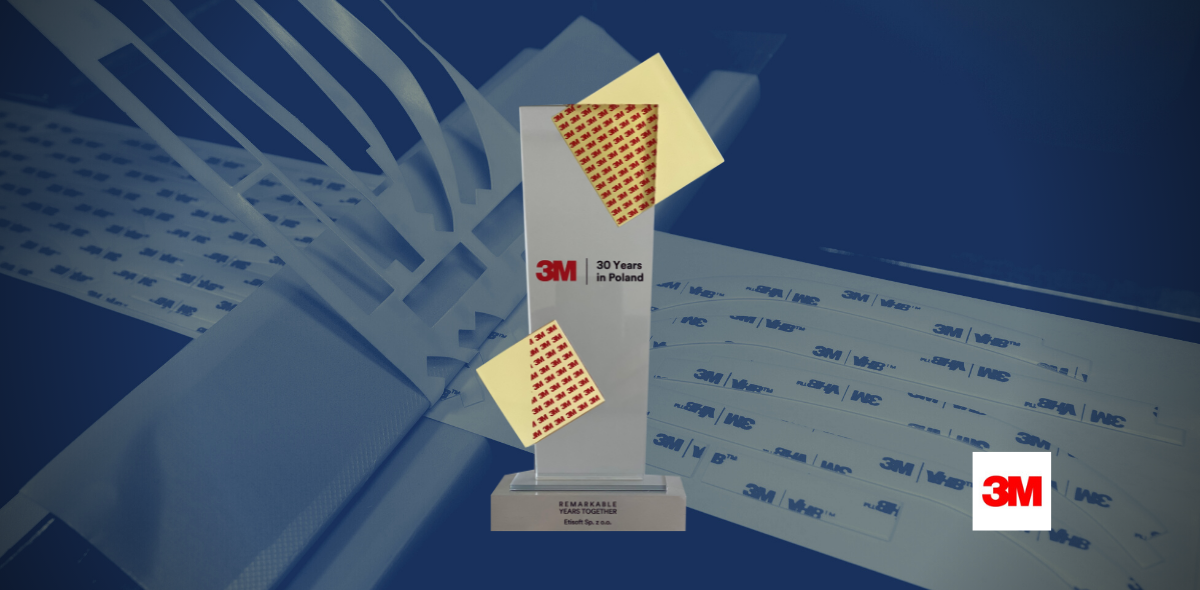 Etisoft awarded by 3M
4 Nov 2021 - Joanna Heler-Kończakowska
3M, which is our long-standing supplier of self-adhesive materials and business partner, celebrated its 30th anniversary in Poland and Central and Eastern Europe. During a festive gala in Warsaw the representatives of the company met with their key customers, among whom was also a representative of Etisoft.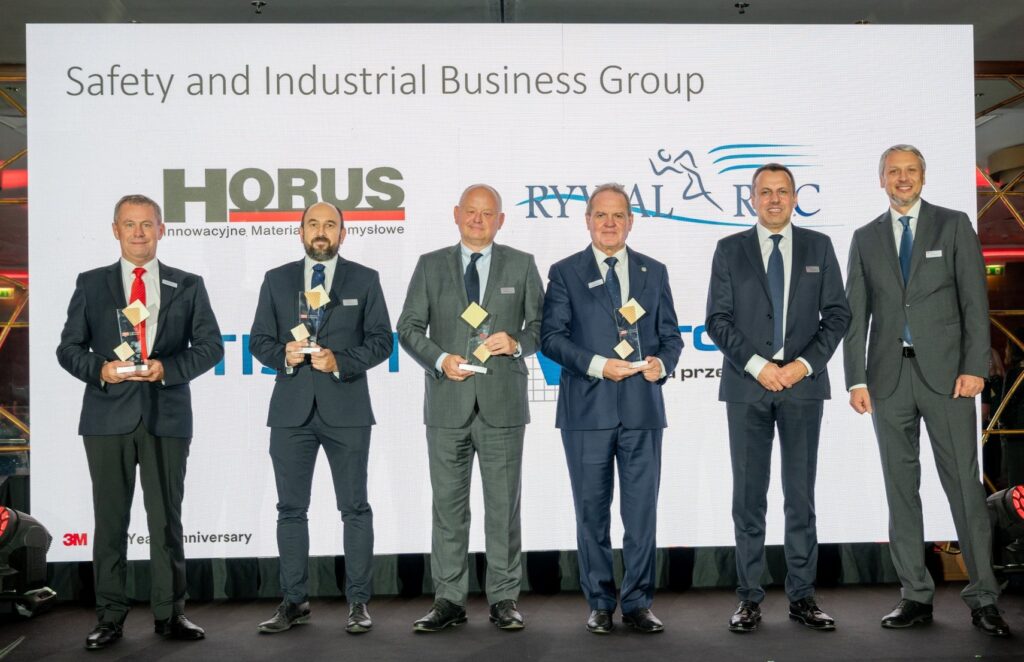 We are glad to be a part of the history of the American concern since our company was honoured with a commemorative hand-made glass statuette and a distinction in one of four categories, which is "Safety and Industrial Business Group."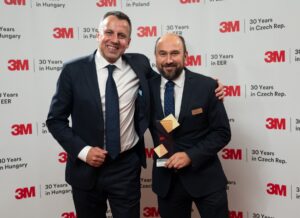 "This award is particularly valuable to us. For almost three decades we have been building sales of products with 3M and we have found ourselves among the awarded companies as the only manufacturer of self-adhesive labels," Damian Janiga, Vice-President of the Etisoft Management Board emphasises.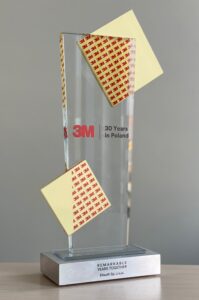 The jubilee gala took place under the banner "Together with you and for you." As it was mentioned during the ceremony, the success of 3M would not be possible without many years of close cooperation with customers and business partners, of which 3M has more than 2,000 in the region. The joint creation of a better future based on commitment, respect for the surrounding world and awareness of the value of science was therefore appreciated.