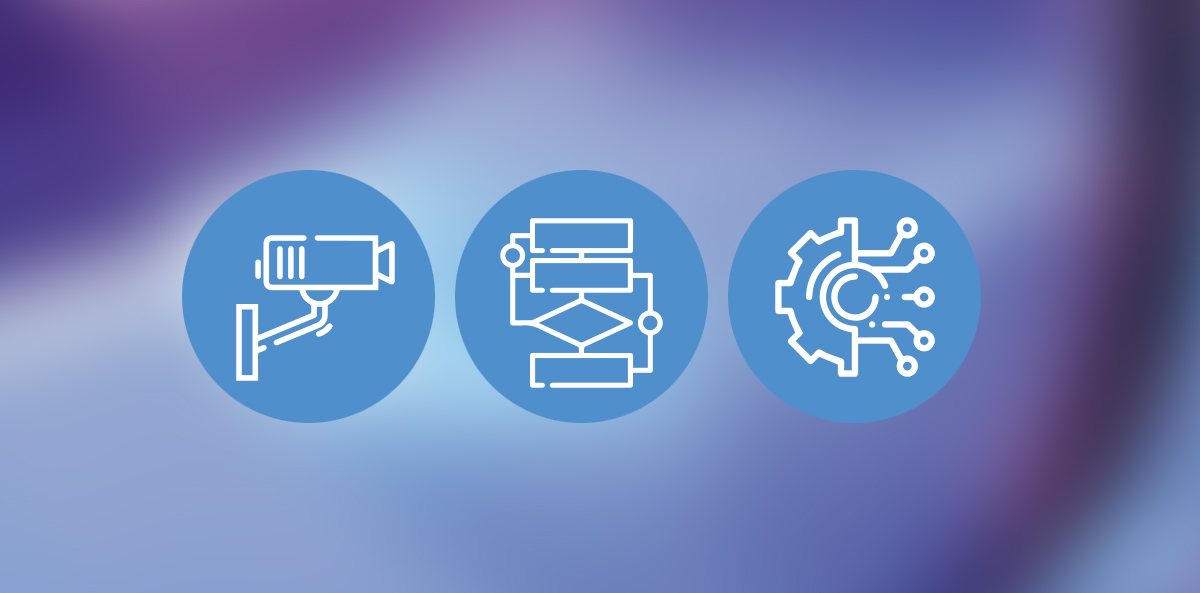 What does a vision system consist of?
23 Jun 2022 - Adam Wolski
The intensive development of industrial markets makes more and more companies invest in vision systems. The use of specialized cameras on production lines is dictated by higher quality requirements, the desire to improve productivity and eliminate defects as well as to reduce production costs. What is a vision system and what does it consist of?
Vision system – operation of cameras during production
The intensive development of industry 4.0 made human perception, whose efficiency is limited by several factors (e.g., time of the day, employee's mental state on a given day, physical aspects, health and safety requirements, low repeatability, various distractions in the hall etc.), gain an ally in the form of vision systems. The operation of modern machines, regardless of the industry, provides quality verification, giving high quarantee that the customer will receive defect-free products. If the system detects a defect, it can, for instance, refer it for repair or reject it, but the product will definitely not end up in the customer's hands in this condition. Production automation using a vision system is widely used nowadays and it is becoming an indispensable element of modern control. The specialist equipment verifies the assembly, correctness of goods packaging and quality of products and semi-finished products on the production line. The cameras perform thorough inspection of label printing, position and marking of goods as well as their shape, dimensions, and colors. They control conformity of edges, examining all contours of the goods. They check whether products are packaged in a correct way and verify non-conformities with the specification or customer order. The multitude of functions of vision systems are virtually unlimited as long as budget and infrastructure (e.g., space available in the hall) make it possible. The verification efficiency and accuracy provided by vision systems have caused significant demand for such solutions among all companies on the market. In 2021, the global vision system market size was valued at USD 13.23 billion. It is expected to grow at a compound annual growth rate of 7.7% year from 2022 to 2030 ( more you can read here).
What does a vision system consist of?
The most essential element of a vision system is the image recorder, i.e., the camera with lens. There are different types of cameras on the market that can be adapted to the needs of a given production. System based on a line camera scans the object line by line, obtaining after some time a complete image of the moving component. It is used where there are many products and when they move at a remarkably high speed or the objects are too large for a surface camera, for instance on a belt feeder or when goods are wound or unrolled on rolls. Then they make it possible to obtain a high resolution of the image. Line scan cameras are perfect for verification of color, texture, and dimensions of goods, as well as their position.
One of the latest solutions are vision systems with 3D cameras. The technology consists in scanning objects and obtaining a depth effect, which makes it possible to accurately control the shape, position, and orientation of the products. Thanks to a high level of advancement, the three-dimensional inspection makes it possible to determine the volume of the examined object. Apart from line scan cameras, area scan cameras, also known as matrix cameras, are used in vision systems. Thanks to them a two-dimensional image that can be used in many processes is obtained in a simple, less complicated manner compared to systems based on line cameras. The vision system based on it inspects the assembly, verifies the correctness of the material used, and reads the markings of goods to verify the presence of necessary parts and components. When a complete inspection is needed from different sides of an object at the same time, multi-camera systems are used, which are particularly useful for inspecting large-size products or searching for any defects in products with irregular shapes.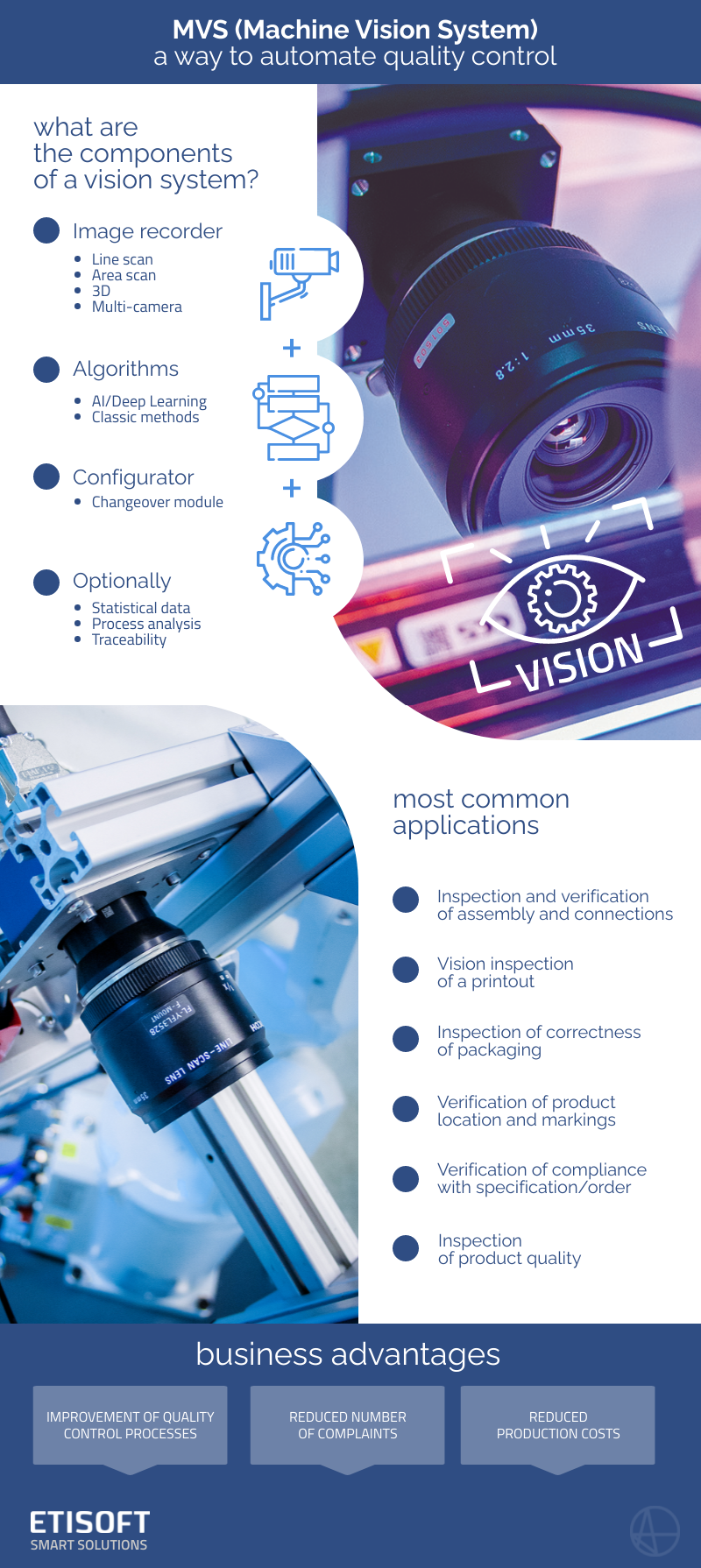 An additional component that a vision system can be equipped with is the configurator, which is a module used for vision system retooling that adapts the algorithm to verify a different type of product on the same production line. The whole retooling process can be fully automated.
If you are considering implementation of a vision system in your company, wondering whether this solution can support your processes…