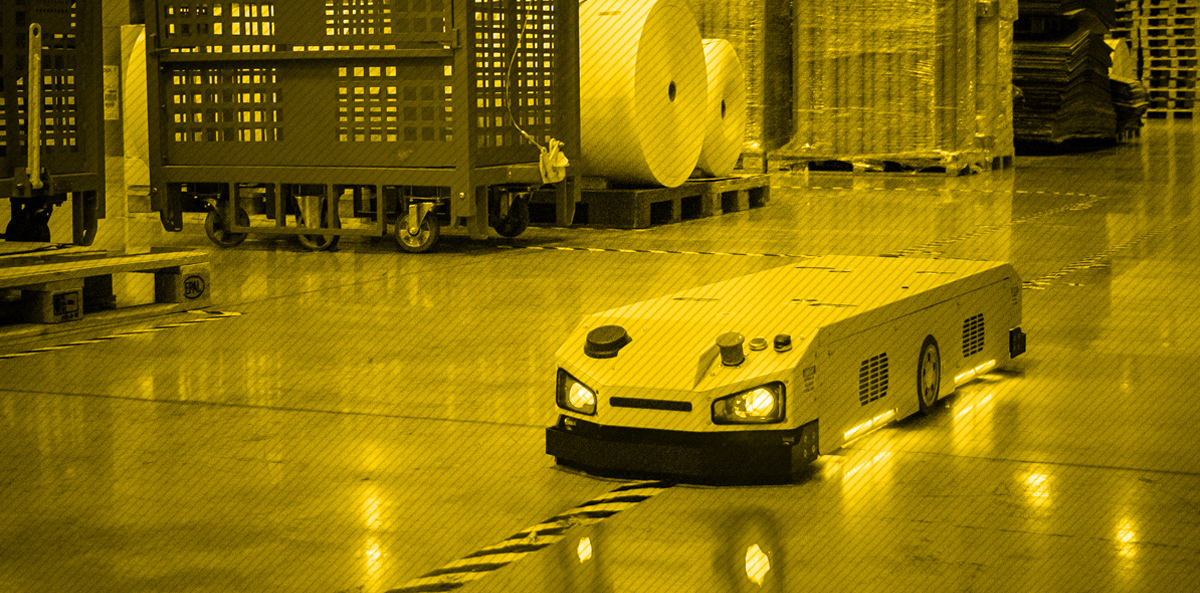 Efficient intralogistics with AGV robots (Automated Guided Vehicle)
27 Jul 2023 - Olaf Dudek
Implementing effective intralogistics without Automated Guided Vehicle (AGV) robots is very difficult, if not impossible. Every day in companies, employees cover many kilometers, moving components needed for production or warehouse operations. This is time-consuming and requires a lot of human resources.
As a result, autonomous transport is slowly becoming a priority for manufacturing companies and related warehouse space.
How AGV robots improve everyday work
The main tasks of mobile AGV robots is transport, which includes:
supply of production and assembly lines,
transport of semi-finished and finished products between production lines or to the warehouse
participation in the production process as a carrier platform for movement between production cells or as a manipulator for physical work
segregation and stacking of goods in designated areas and/or in an appropriate manner
intra-warehouse operations.
In addition, the AGV can be found in laboratories or in hazardous environments. Thus, the purpose of using robots in any form is to replace humans and direct them to more convenient workstations. An unquestionable advantage of AGV systems is their high adaptability and quick reaction to dynamically changing production processes and factory changeovers.
Is your company ready for modern intralogistics? Check it out!
Industry 4.0. – the importance of AGV mobile robots
In the presented perspective, our company – and in particular Etisoft Smart Solution (a company from the Etisoft Group established to work on new technologies) more than two years ago started to work on mobile robotics. This idea naturally met the needs and problems of our customers, which mainly concerned the shortage of staff and the willingness to develop. As a result of this work, a family of AGV type products called IntraBots was created, which in combination with warehouse and production management systems create Automatic Distribution Systems ADS. The IntraBot family consists of three models:
IntraBot Lift,
IntraBot Fork
IntraBot Lift 550.
Which solution is best for your warehouse?
The IntraBot Pull 500 is a mobile robot that transports baskets with parts between the warehouse and the assembly lines. The management system collects incoming orders and creates a task for a specific AGV. The vehicle drives up to the basket, hooks it up and starts transporting it to the designated location on the magnetic line. In this way, the risk of supplying the wrong basket with the elements is eliminated and the transport always gets to the right place at the right time.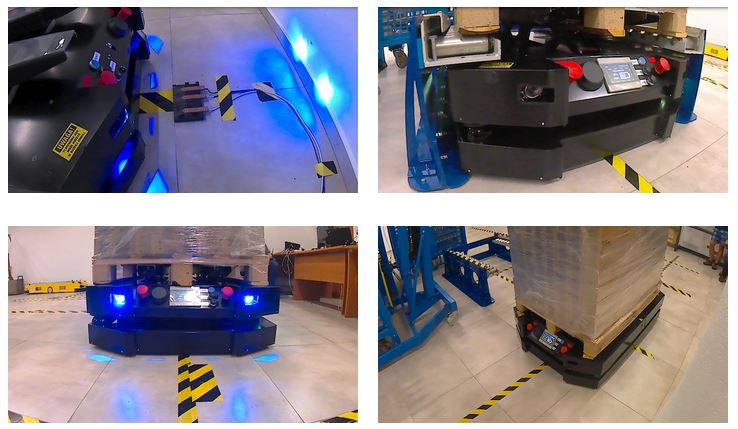 IntraBot Fork
It is not always possible to install docks, if only because of limited space on the production floor or frequent changes in the factory layout. In such cases, there is a need to lift and/or deposit pallets from floor level. Systems using a Fork robot are most often used for this purpose.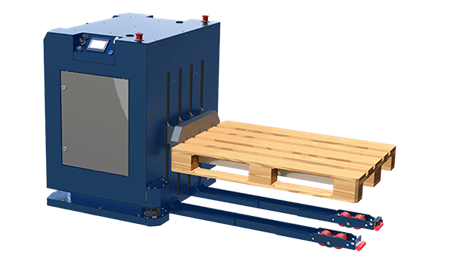 IntraBot Picker
The IntraBot Picker uses advanced robotic technology to streamline the storage and picking process in KLT-based warehouses and distribution centres. This innovative robot is designed to navigate narrow aisles and lift items with ease, making it ideal for warehouses that need efficient and cost-effective storage solutions.
What is worth noting is that mobile robots work in the environment of workers. Standards in this aspect are very strict and no one is going to give up on them, because the health of workers is extremely important. For this reason, each robot is equipped with a corresponding safety system to guarantee safe operation in a human environment.
If you want to optimise intralogistics in your company – contact us!