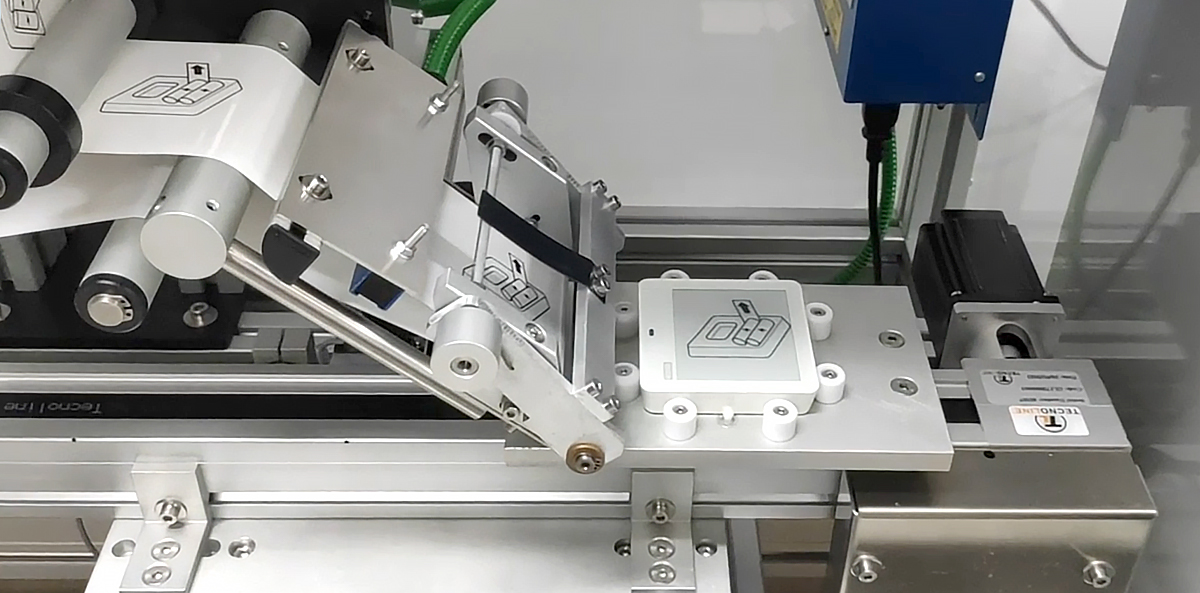 Transparent film labels as protection for control panel screens. How to automate the application of protective films
27 Sep 2022 - Michał Wąs
More and more electronic devices are being equipped with control or information screens whose purpose is to facilitate operation and provide better visualization of displayed data and settings. Due to the need to protect the surface of panel screens against being damaged, transparent film labels, protective film with a tab, are applied to the surface. The latter makes it possible to easily peel off the label by the user before the first use. The film frequently contains printed pictograms and data informing about starting the device.
At the production stage, manual application of such a protective film is very difficult and time-consuming, or even impossible when the worker uses gloves. In addition, due to adhesive properties air bubbles form between the applied film and the surface. They affect the esthetics of the final product.
In order to meet the customer demand, Etisoft provided a device for automatic protective film application to the surface of control panel screens. The priority of the device operation was:
to obtain the highest possible application precision
to maximally minimize the number of air bubbles after the film application.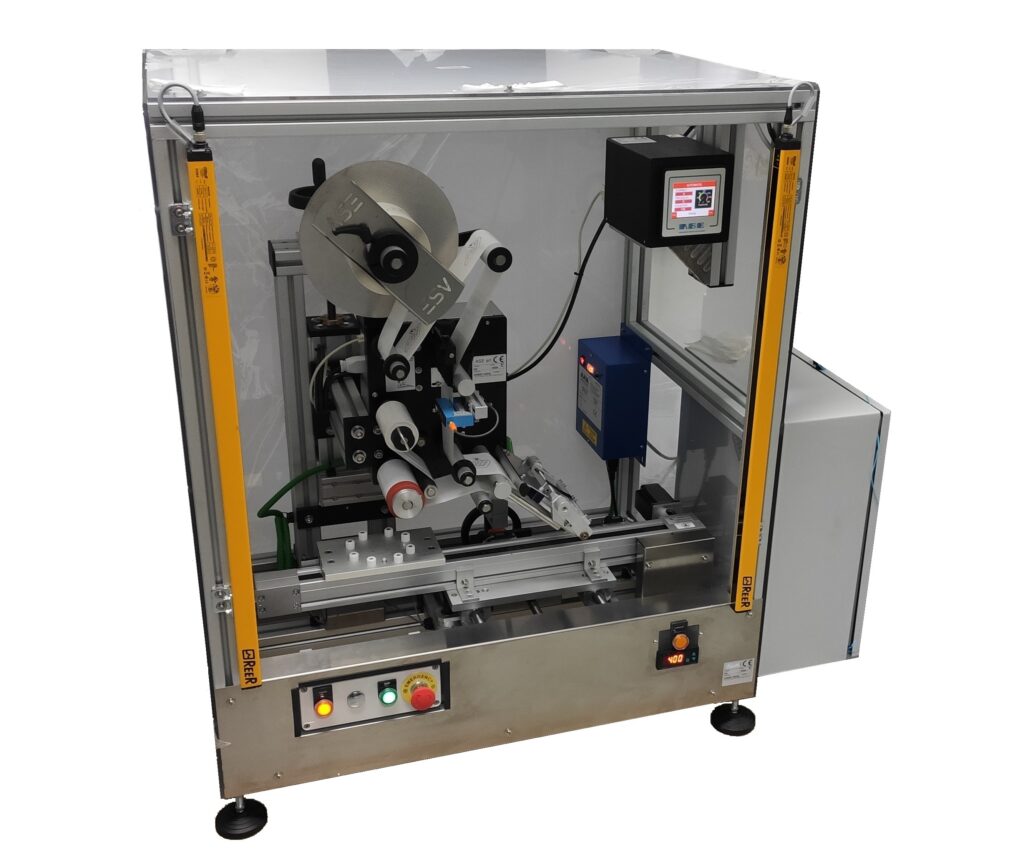 Transparent labels can be applied precisely and esthetically
The solution has been based on a linear label applicator. During the movement of the product set in a dedicated matrix, it applies the protective film and presses it to the screen surface to draw out excess air and minimize the occurrence of air bubbles.
In the presented solution, the product to be labelled is inserted and removed manually. Activation by the operator of the installed safety curtains makes the device stop immediately.
The speed of the product in motion and feeding of labels for application can be adjusted. It should also be selected depending on the expected performance and film application precision.
The product matrix can be replaced. This makes it possible to handle other references, and the biaxial suspension adjustment of the applicator enables you to adjust the place of the film application.
The machine is additionally equipped with an active system for ionizing electrostatic charges on the surface of the applied label. This solution is designed to improve the feeding of the applied label and protect the screen surface against the impact of undesirable electric charges on the surface of the label.
The machine, after modifications, can be successfully integrated with the automatic production line when the screens are transported in dedicated matrices on the main conveyor or received by a robotic arm.
If you are looking for automatic application solutions, ask an expert!