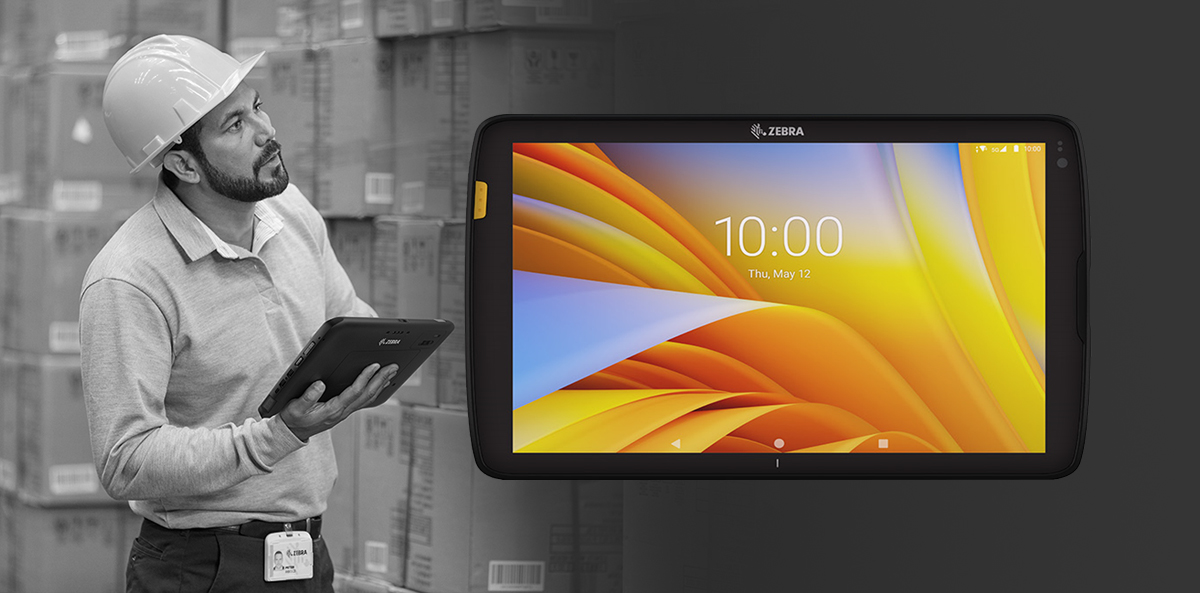 Overview of Zebra rugged tablets. Four classes, different applications and working conditions
22 Nov 2022 - Arkadiusz Krużycki
A rugged tablet is a device that must prove itself in extreme conditions such as production halls or warehouses, where it can be exposed not only to extreme temperatures or humidity, but above all to drops from great heights. And it is the increase in these parameters that provides an opportunity for the manufacturer of AutoID equipment to refresh its product offer.
Zebra, a renowned and important manufacturer in the world, has decided this time to interest its customers in a full range of modern rugged tablets. A rugged tablet fundamentally differs from a consumer tablet in its greater resistance to drops.
The Gorilla display is resistant to cracks and scratches. It is also designed to operate in different temperatures and varying weather conditions, such as rain or snow. Flooding with a large amount of water or other liquids also cannot disturb the operation of this device. Such a rugged tablet is available with both Android 11 and Windows 10 Pro.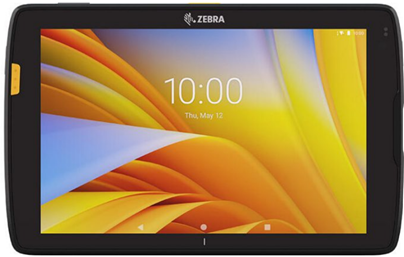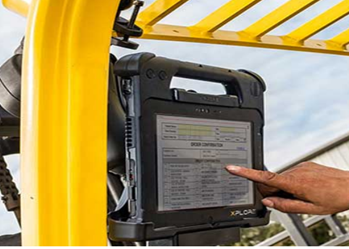 ZEBRA ET40 rugged tablet – good quality at a reasonable price
Zebra has launched tablets whose price is close to that of consumer tablets. For instance, the ET40 series tablet does not differ from traditional tablets in appearance. It is definitely more resistant to drops, and thanks to IP65 rating it can be used in any conditions. ET40/45 tablets have been additionally equipped with a scanner as well as the Corning Gorilla Glass display. Therefore, you are dealing with a professional rugged tablet for little money.
Advantages of Zebra rugged tablets:
Resistant to drops, including drops to concrete from a height of 1.2 m
Scratch-resistant screen
IP 65 rating, waterproof and dustproof guarantee
Operating temperature: -20° to 60°C
Built-in scanning module for 1D and 2D codes
Wireless WAN connectivity
Mobile payment support (additional service).
Computers and tablets – which solution for forklift trucks?
Division of Zebra tablets, or something suitable for everyone
Zebra rugged tablets are divided into four groups:
the ET40/45 series tablets, similar in appearance to consumer tablets, but more rugged than them. They are perfectly suited for commercial work.
the ET51/56 series tablets with a stronger casing and display, that is, suitable for operation in all conditions. Here you have a really wide range of applications. The largest of them is the sector of production, warehouses as well as logistics.
the ET80/85 series tablets designed for work in public sectors. They make it possible to connect a keyboard. The touch screen display operates both when flooded with water and makes it possible to operate it with gloves.
the L10 series tablets suitable for operation in the field or on a forklift. Zebra has also prepared ready-to-use solutions for these areas in the form of perfectly fitted mounts and cables. Thanks to them it is possible to connect forklifts or cars. They also make it possible to connect a keyboard.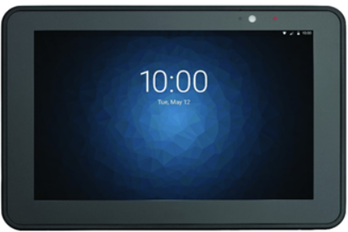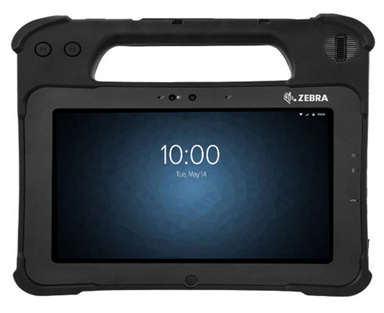 Applications of Zebra tablets:
automotive industry
home appliances and audio and video equipment
warehouse and logistics area
production area
retail
catering and organization of events
mobile field work
group of serve and protect professions
If you are searching for a device tailored to your individual needs, contact us! We will help you with the selection!