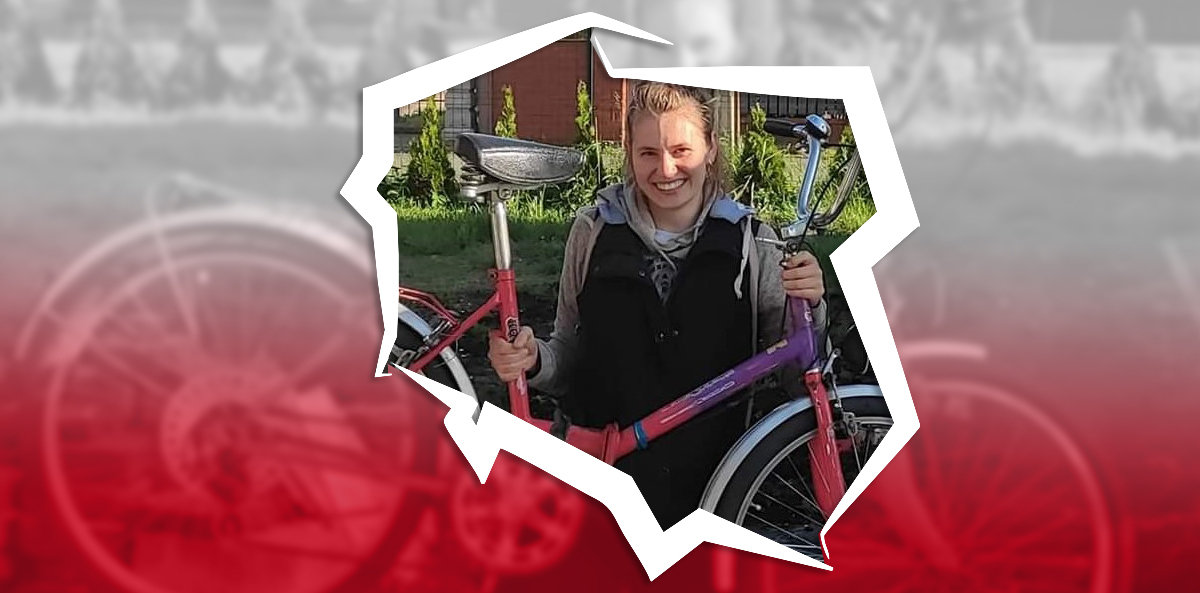 Across Poland on a folding bike
12 Jul 2021 - Joanna Heler-Kończakowska
The life motto of Karolina Kornaga, our colleague from Graffiti Studio, is: "A person who doesn't risk, doesn't know if it was worth it." Karolina has already set off on a trip to Greece by Fiat 126p as a part of a charity event called Złombol, and when it comes to her August holiday plans, she is planning a 900 km expedition on a 28-year-old folding bike across Poland. The aim is to support the Iskierka Foundation which is close to Karolina because of the brain tumour operation she underwent three years ago.
Karolina has been working in production at Graffiti, Etisoft's daughter company since January this year. She joined us after returning to Poland at the peak of the pandemic, after working for two years in the United States as a nanny. "I love children. I worked as a kindergarten teacher for a few years, but the main purpose of my journey to the USA was to see Alaska. I had already dreamt about it as a 10-year-old girl," Karolina explains with a smile.
Helping is in her blood
You can hear optimism in each word uttered by this 26-year-old. Then when she is talking about getting involved in helping and acting for people and animals. When from overseas she organised (another!) campaign aimed at helping a shelter for homeless dogs in Poland. When she delivered, in a small Fiat, parcels for those in need from the Noble Parcel, after which she drove the same red Fiat to Greece as a part of Złombol. When she arrived in New York barely knowing English. Optimism can also be heard when she talks about her illness. It is still there in the back of her mind, and its certain symptoms still remind her of what she has gone through. As she says, she looks at the world noticing problems of other people and believes that what she herself must cope with is actually not a problem. "I have discovered what I am all about. Helping people. You can do beautiful and interesting things in life, but if we do not do what we really care about we begin to lose ourselves and exist rather than truly live. Illness is not always a sentence, but the lack of financial resources can be," Karolina argues.
She is also lucky that wherever she is, when another crazy idea comes to her mind, a whole bunch of noble people with big hearts stands in her way. And it does not matter that it is sometimes preceded by a meaningful tap at the forehead?.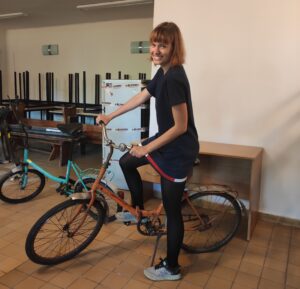 The Folding Bike Challenge – it's all about not making it too easy
Karolina's participation in the Folding Bike Challenge action (it is an offshoot of a better known Złombol) was warmly welcomed also by her colleagues. Why a bike? It is obvious that this is the only means of transport Karolina uses daily. And why a folding bike whose only factory feature is 5 gears at the back? So that it will not be too easy. "I want to show that if we don't get something great for a start in life, but something worse, it doesn't mean that we are doomed to failure," Karolina adds. When she spread the word at work that she was searching for a folding bike and revealed her purpose, she heard from Marcel Oleksiewicz, the leader of her shift, that he would take that upon himself. And in such way one of the bicycle groups from Jaworzno managed to get a pink vehicle for Karolina. For the three days of the 9-day expedition, Karolina is to be joined by Asia Kuś and Daniel Grabowski (although no longer on folding bikes), also from Graffiti. Luggage transport by car and logistical support on the entire route is provided by Karolina's dad. As Karolina says, he knows the greatest people in the world thanks to which she slowly manages to tie accommodation up on the route.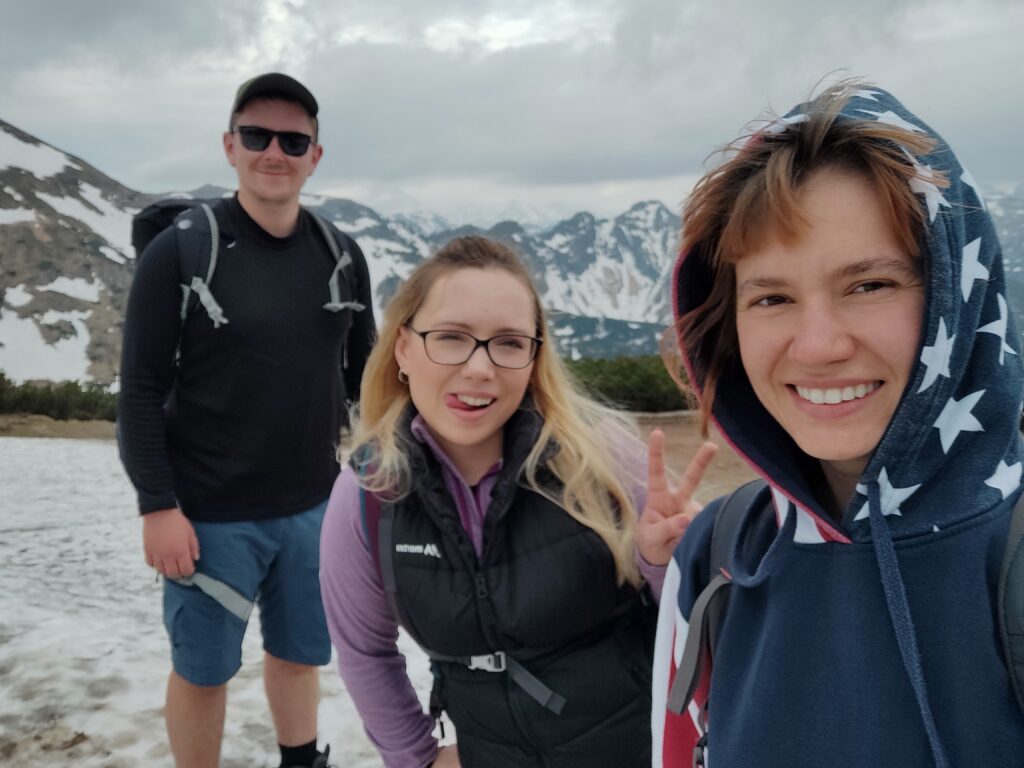 She wants to embark on a 9-day tour on 14 August from Sianki in the Podkarpackie Voivodeship. Each day, if only the folding bike lets her do so, she plans to cover around 100 km to finish the route in Jastrzębia Góra, the northernmost point of Poland.
How can you join Karolina's initiative?
There are a few ways. Financial support for the Iskierka Foundation is also provided through the collection set up by Karolina here: https://www.siepomaga.pl/skladakiemprzezpolske You can also donate money directly to the Iskierka Foundation's bank account with the slogan "Składakiem przez Polskę." The amount set on "Się Pomaga" is PLN 9,000. "I'm an optimist. The route is 900 kilometres long, so I thought that I would set a limit of 1,000 to 100 kilometres," adds the resident of Jaworzno.
Our colleague also warmly invites you to join her on the way. Folding bikes, and other ones, are welcome! Below are the planned points of the route:
Sianki
Tyrawa Wołoska
Rzeszów
Sandomierz
Pionki
Warszawa
Raciąż
Buk Góralski
Tczew
Jastrzębia Góra.