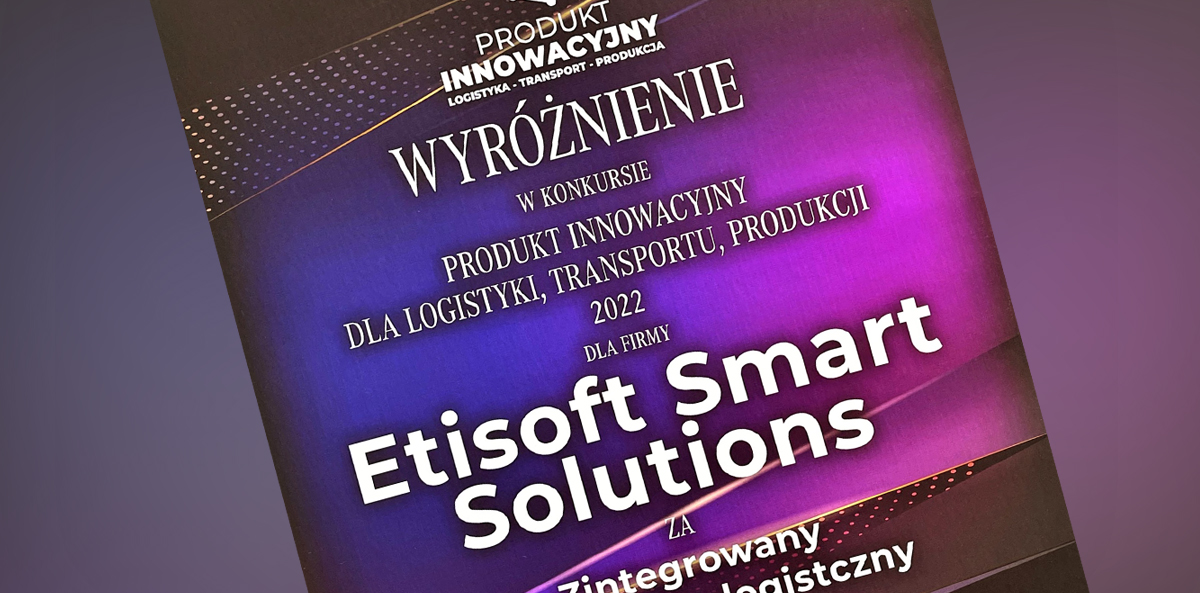 Mobile robots awarded for the second time! Etisoft Smart Solutions recognized in the competition for an innovative product
22 Nov 2022 - Joanna Heler-Kończakowska
Another year in a row Etisoft Smart Solutions has been recognized in the "Innovative Product for Logistics, Transportation and Production" competition! We congratulate our colleagues from ESS and thank the competition's Jury for appreciating our efforts for the benefit of Industry 4.0.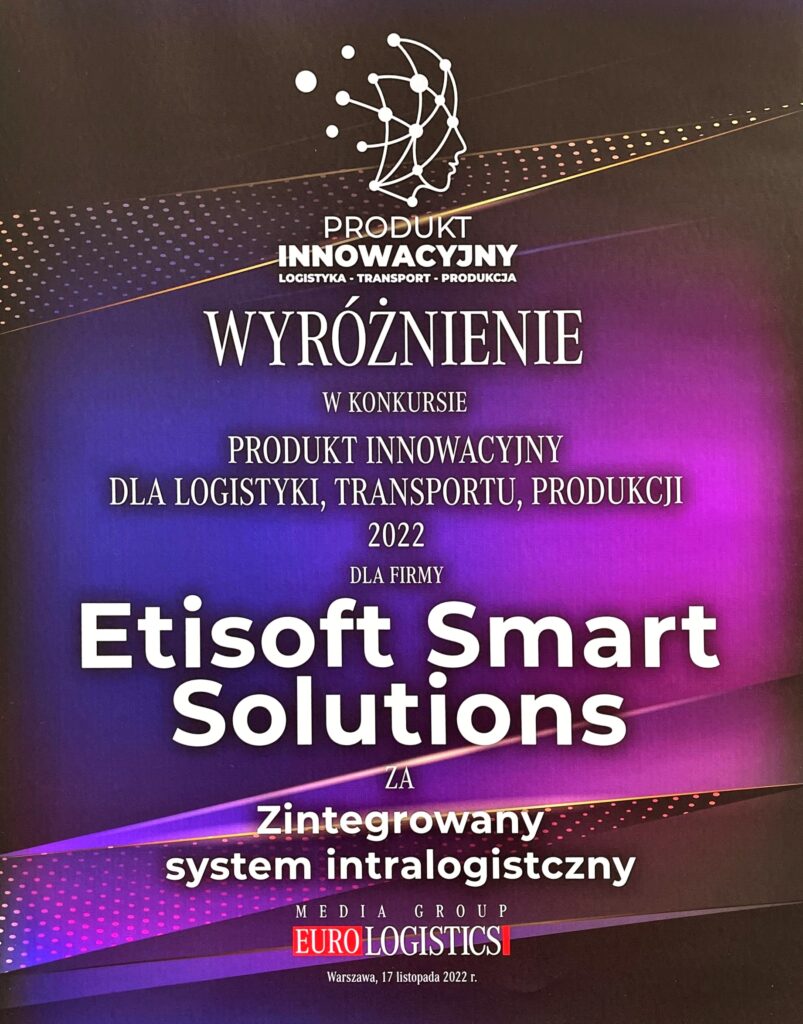 The results of the prestigious competition were announced at the Logistics, Transportation and Production Gala during which the Eurologistic Publishing House has been awarding business leaders for two decades.
Etisoft Smart Solutions received the award for the implementation of an integrated intralogistics system based on a fleet of three AMRs. Both the hardware layer (IntraBot Fork mobile robots) and the software layer (IntraFleet master system) are original solutions developed for the automation of intralogistics processes. The system is ideal for automating the handling of transport on the recycling line. Simultaneously, its features allow it to be configured for the implementation of logistics processes in manufacturing and warehousing companies.
The product is currently being implemented at a leading manufacturer of plastic packaging in Europe. In will operate in a 24/7 plant.
Let us remind that the first award in the same competition was received for a solution based on AMRs implemented at Lumileds Polska (here you can read more about the implementation)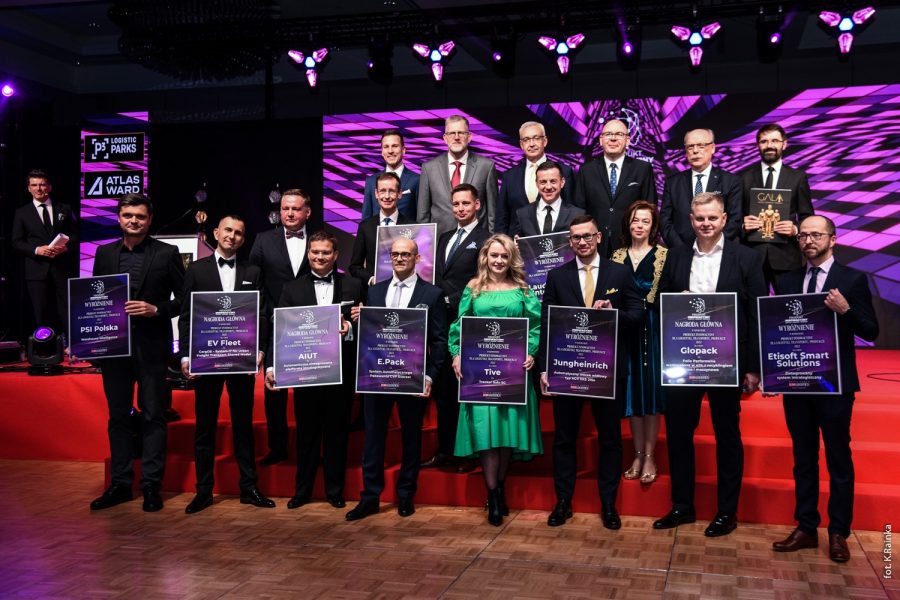 It is worth highlighting that as an engineering company Etisoft Smart Solutions is also a designer, manufacturer, and integrator of solutions for Industry 4.0.