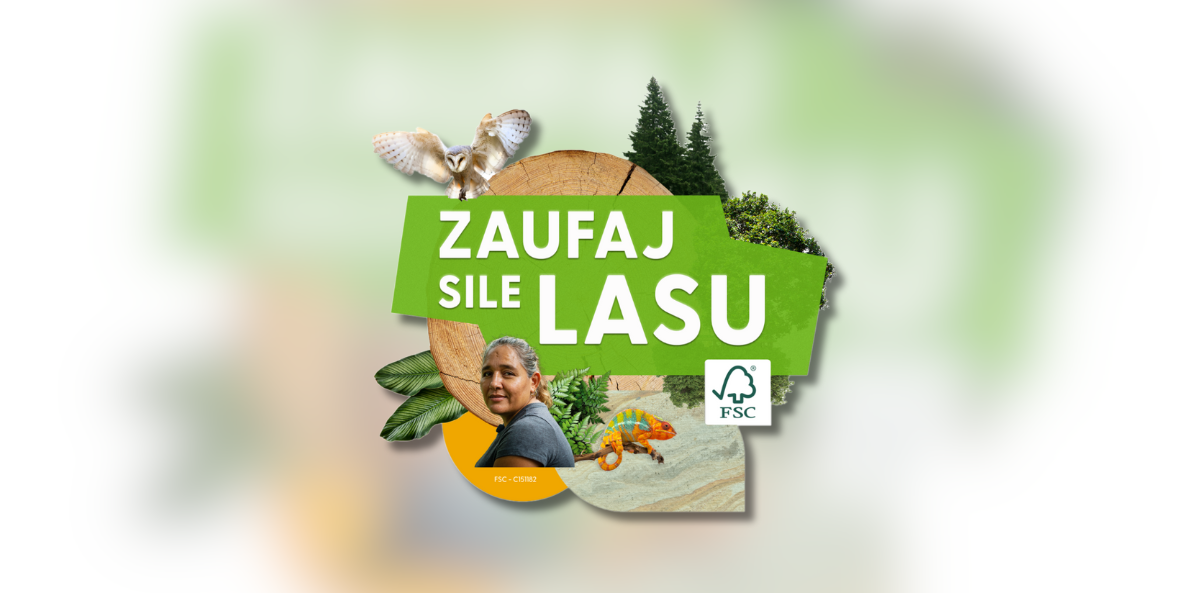 FSC-certified label manufacturer. Positive control audit, celebration of 'FSC Forest Week' at Etisoft!
20 Oct 2023 - Joanna Heler-Kończakowska
Etisoft once again joined the 'FSC® Forest Week' campaign. The theme of this year's campaign was "Trust the power of the forest". As a company, we are proud to help protect forests and all the organisms they provide shelter for. Our responsibility and concern for the environment means that we can produce FSC-certified self-adhesive labels. This means that, as a manufacturer of FSC-certified labels, we use raw material from certified sources for the production of the selected range.
We celebrated this year's 'FSC Forest Week' at Etisoft by organising a knowledge competition for employees about FSC standards and how our company ensures the continuity of the chain of custody. It's about maintaining standards at the following stages: – forest – producer – trader – producer – product.
Every year, more and more employees take part in our competition, as they are aware that they too can contribute to the protection of forest resources through their daily choices.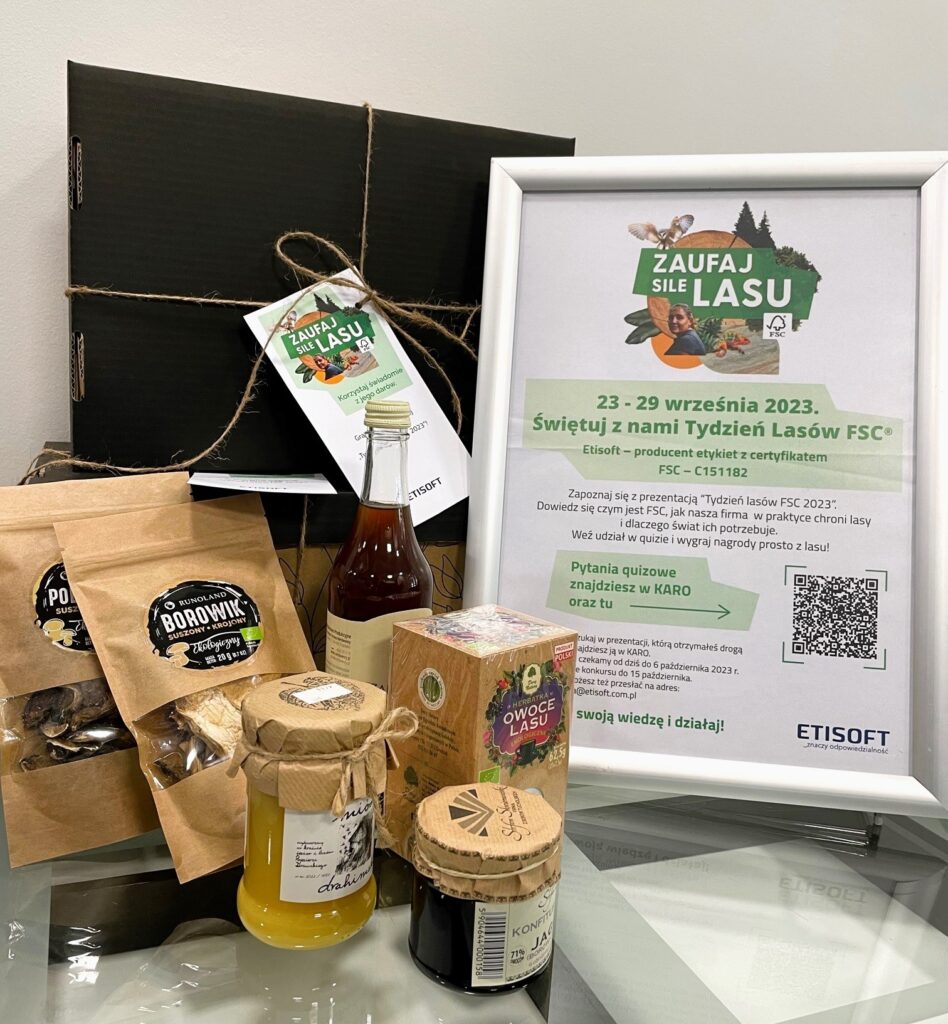 We are also proud to announce that Etisoft, as a producer of FSC-certified labels, has passed a control audit renewing its certificate (number SGSCH-COC-070347; licence number: FSC-C151182).
FSC-certified labels for a wide range of industries. Read about Etisoft's offer for home appliances!
It is worth mentioning that in the Etisoft Group, as many as five production sites can boast certification with the characteristic green tree sign.
And we are pleased that more and more customers are asking for FSC-certified labels. "Let's take care of forests. Ask about FSC-certified available in our offer".
Think of the forest resources, ask for an offer for FSC-certified labels!