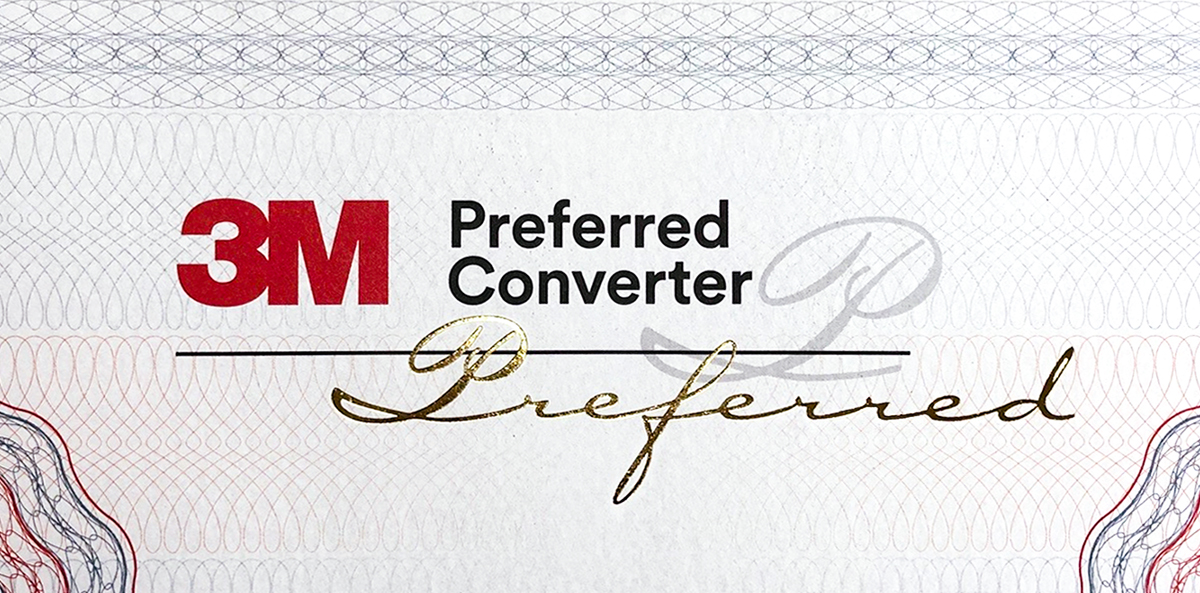 Etisoft – the Official 3M preferred converter
10 Jan 2022 - Joanna Heler-Kończakowska
3M and Etisoft have been partners for nearly 30 years (we wrote about it here). Many years of successful cooperation pays off, the result of which is the status of the Official 3M Preferred Converter. We are a leader in converting, with a broad portfolio and converting capabilities. We process raw materials and semi-finished products of the American concern with due diligence. Our reliability and repeatability are recognised, which, as a result, translates into satisfaction of our customers from such demanding industries as automotive, electronics, household appliances, audio/video devices or pharmacy.
The Official 3M Preferred Converter title is the highest form of recognition a 3M partner can receive. It is granted only to the companies with a good cooperation history. The distinction means that our experts have solid knowledge supported by many years of experience and training within the scope of the use of materials of the American manufacturer. In the case of Etisoft these are VHB tapes, adhesive films, double-sided adhesive tapes, and raw materials for the production of technical labels.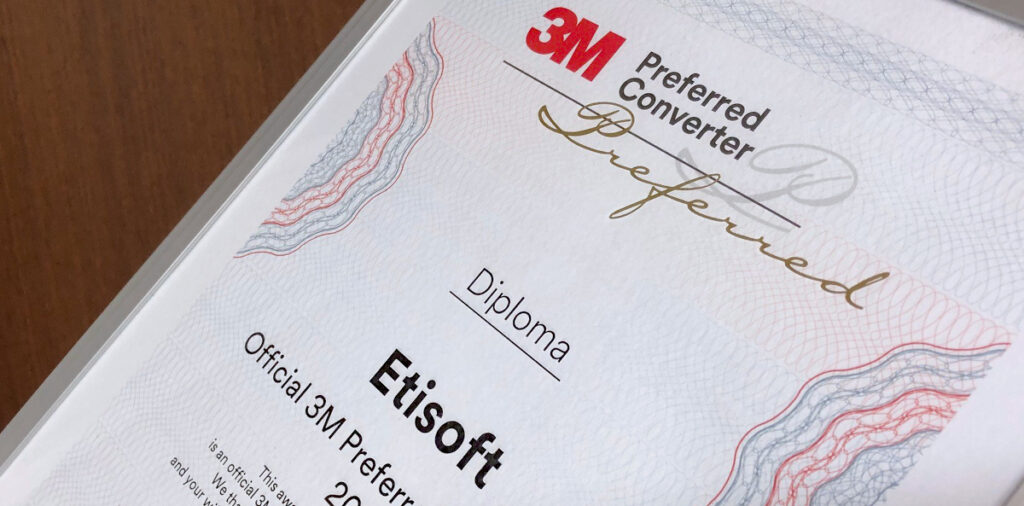 Among other things, the preferred converter status means:
excellent knowledge of 3M products
the ability to develop solutions for all kinds of challenges related to production and semi-finished products
broad access to and knowledge of specialist raw materials
full technical support of 3M specialists
participation of Etisoft experts in the development of new 3M products and possibility to evaluate them in respect of their suitability for the industries we serve
the ability to track solutions related to the biggest challenges concerning conversion of 3M semi-finished products
quick access to 3M inventory, and thus the ability to build inventory for your business.
Thanks to the status Etisoft has achieved, our customers have access to the latest and state-of-the-art technologies that help solve their problems.
Thank you for your trust!