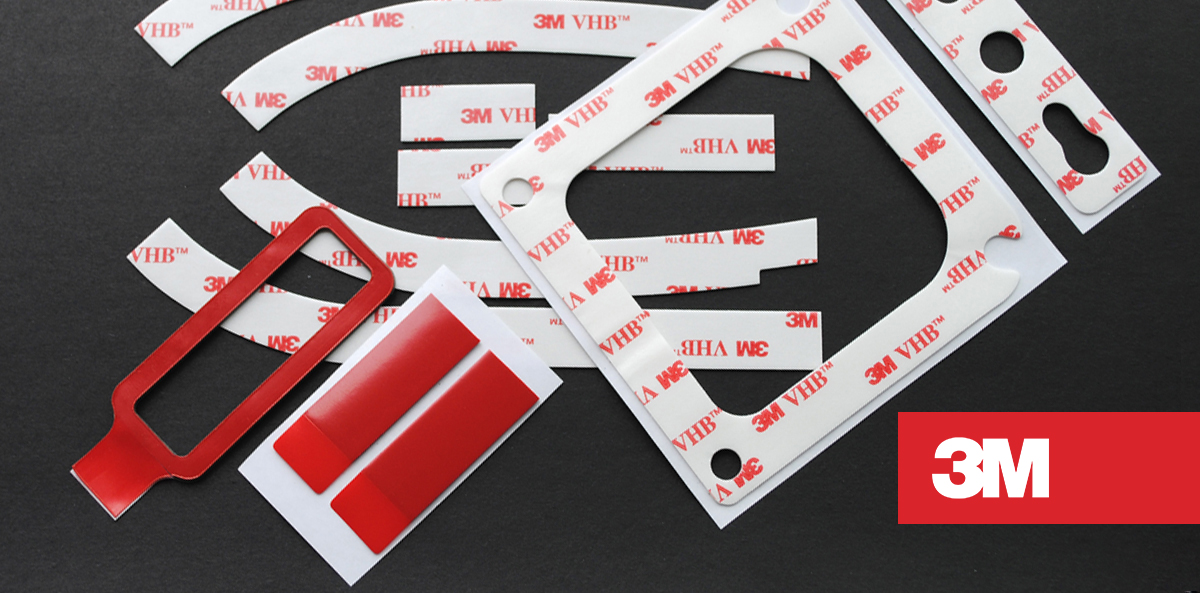 VHB tapes and double side tapes – new possibilities of bonding low energy plastics
6 Jun 2022 - Aleksander Wolny
It is estimated that production of plastics and plastic products in the European Union currently exceeds 50 million tons annually, with a slight downward trend, compared to global production of over 360 million tons annually, which is still increasing. The decline in Europe is the consequence of such regulations as the ban on production of disposable plastic dishes and cutlery and a relatively high level of environmental awareness among Europeans, unfortunately mainly those in the West.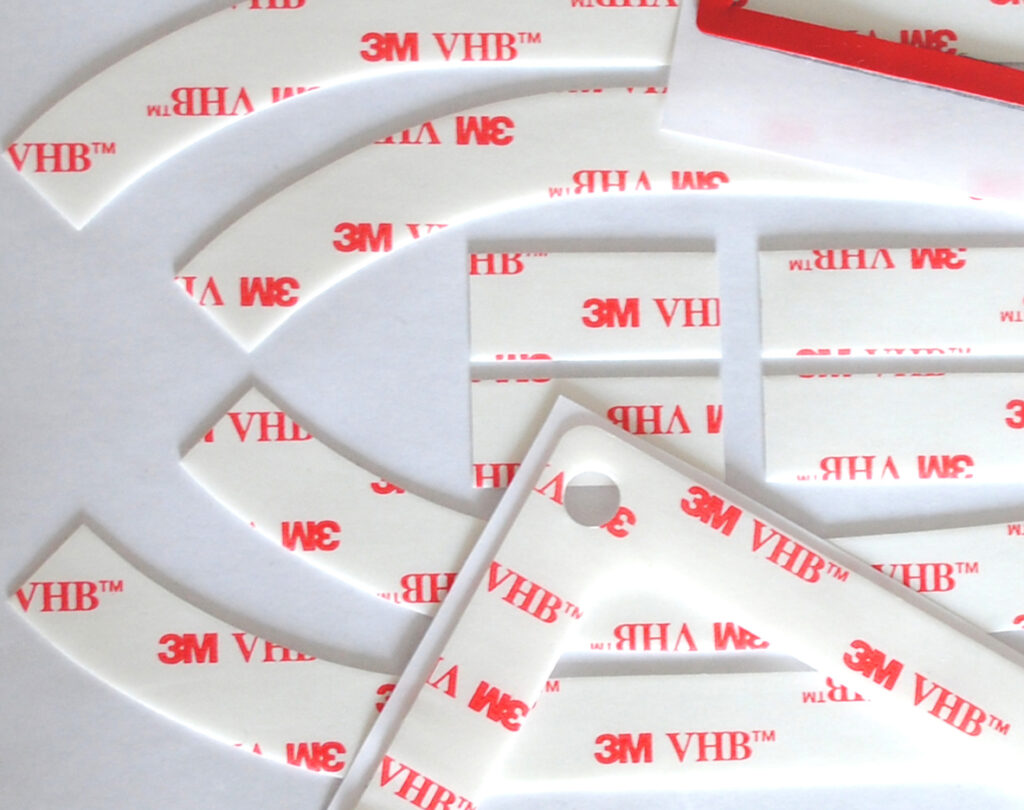 The decrease in the production of plastic products and components in Europe does not absolutely mean a decline in their use in industry and everyday products. Quite the contrary. According to Plastics Europe, the demand for different types of plastics in EU by industry is as follows: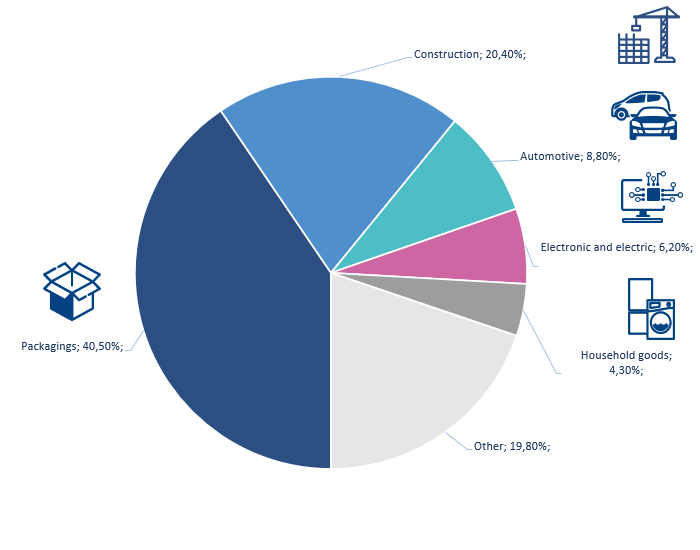 Almost 20% market share of plastics in the automotive, electrical, electronics and home appliances industries is the result of continuous cost and product weight optimization.
For example, the automotive industry: car components made of different types of plastic constitute around 20% of the total vehicle mass and it is estimated that they include nearly 2,000 parts. In the general trend towards electromobility, there will be even more plastic and light metal components in the car.
Plastics in automotive, home appliances and electronics
Plastics used in the automotive, electric, electronic, and home appliances industries belong mainly to low surface energy materials. This means that it is difficult to bond or join them with other materials. Here are a few examples:
LDPE/HDPE-low- and high-density polyethylene
PP- polypropylene
ABS – acrylonitrile butadiene styrene polymer
PA6 -polyamide
PC- polycarbonate
EPP – expanded polypropylene
PUR – polyurethane

To bond, i.e., to tape, because it is the easiest and cheapest!
Taking into consideration market trends, manufacturers of double-sided adhesive tapes are significantly expanding portfolios of their products within tapes that make it possible to permanently join plastics with low energy properties, such as, for example, VHB tapes. What is certainly worth noting is the 3M offer including both thick VHB LSE tapes and thin double-sided adhesive 300LSE tapes.
The table below presents a few examples from 3M extensive offer:

Reasons for using double-sided adhesive tape
The advantages of using double-sided adhesive tapes over other methods of joining materials:
Solvent-based adhesive
Possibility of making die-cuts adjusted to bonded elements
Short bonding time
Aesthetic bonding
No waste
2. Ultrasonic welding
No investment in expensive equipment
No post-welding processing
Safe application
Bonding delicate materials
3. Mechanical bonding
Joining various materials
Provides a tight bonding
Quick assembly without pre-drilling
It does not significantly increase the weight of bonded elements.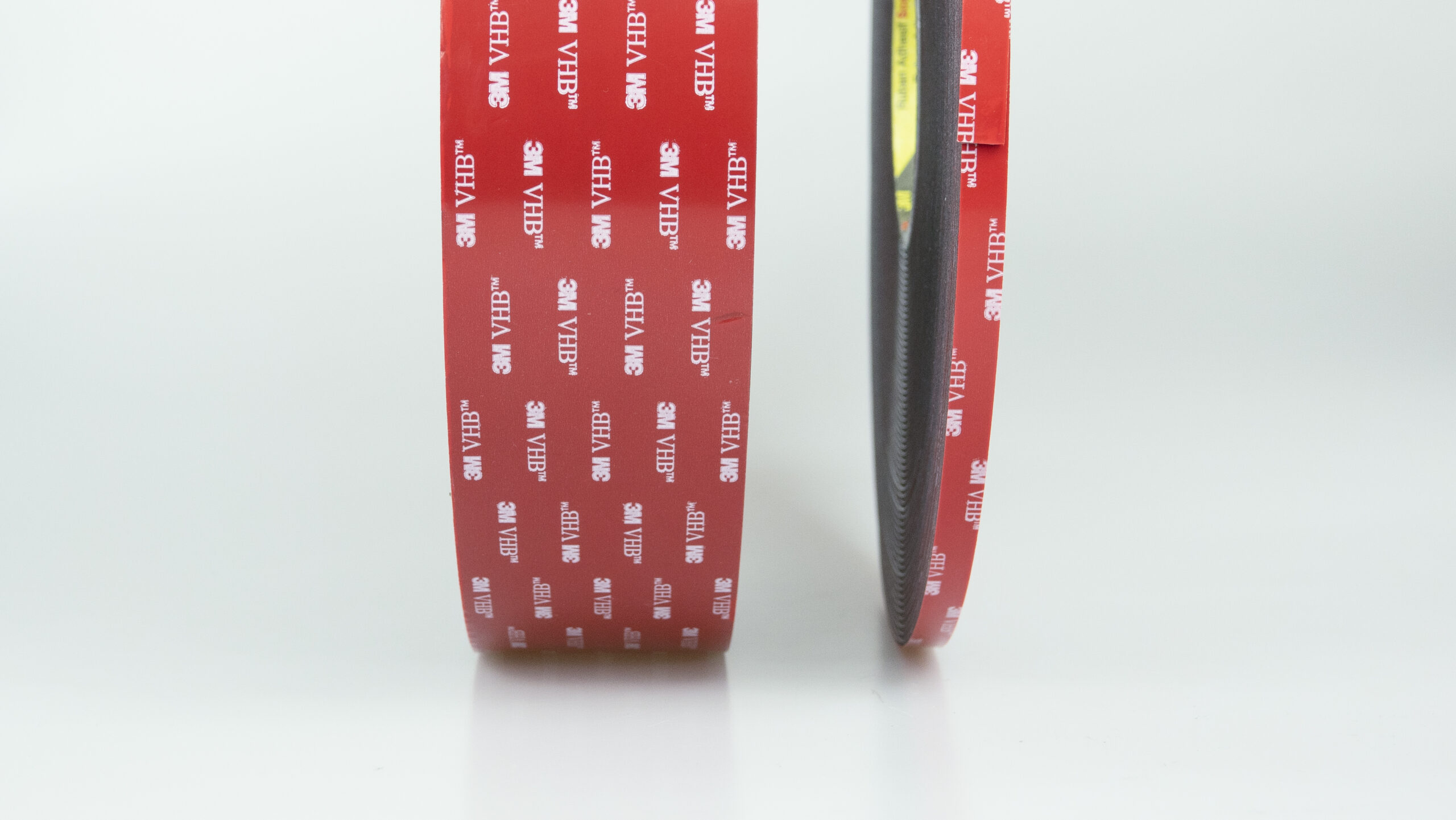 It is best to choose the right tape at the product design stage. Our technologists will be happy to help you select the right solution for your product.