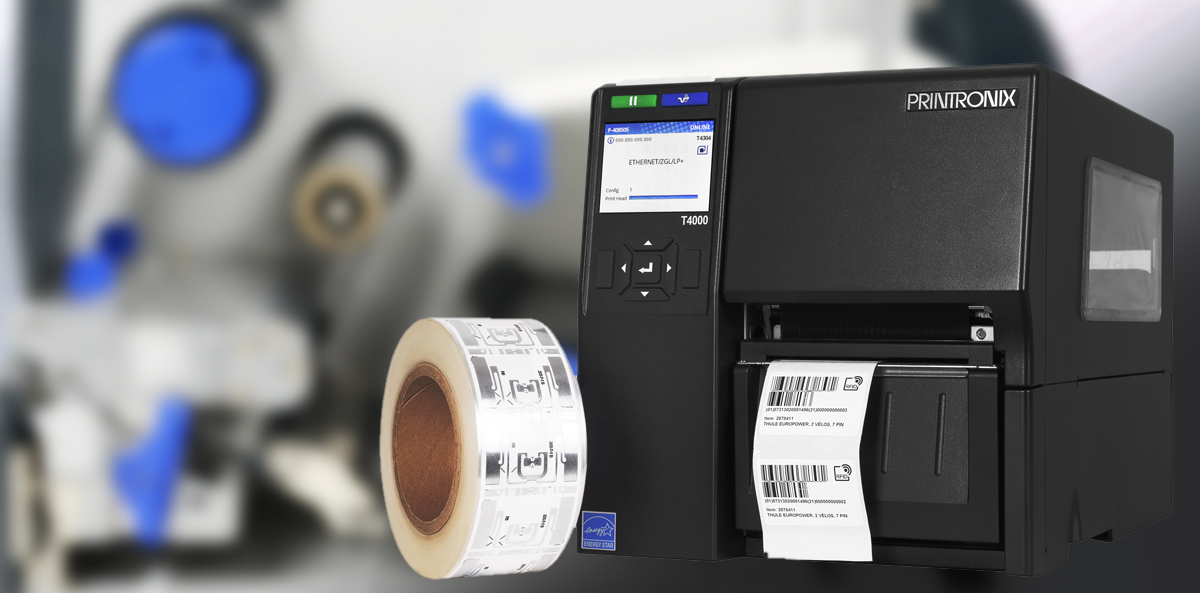 RFID labels and Printronix Auto ID printers
25 May 2021 - Marek Gaweł
While implementing RFID solutions sooner or later we face the question how to print and encode RFID labels. Although most of the top printer manufacturers have RFID devices in their offer, before making a purchase decision it is worth defining your needs precisely and selecting the most appropriate solution carefully. The selection process should be carefully considered so that the device is, on the one hand, easy to use, but at the same time makes it possible to print and encode even the most complicated labels efficiently.
Apart from such basic parameters as label width or print resolution, we should consider whether we plan to use now or later more advanced RFID labels such as on-metal labels or labels for RTI solutions, which are often thicker than the standard ones.
When you already know what your expectations from RFID label printing devices are, it is worth considering Printronix Auto ID offer of RFID printers. This company is one of the pioneers of these devices. The first solution was proposed already 18 years ago, in 2003, so it may be said that their printers are fully mature. Currently, the Printronix Auto ID offer includes three series of RFID printers.
T6000e – printing logistics labels, among other things
The top and most versatile devices are the T6000e series. The printers are available in 4'' and 6'' versions, which makes it possible to use them also for printing wider labels, e.g., logistics labels. The available resolutions of 203, 300 and 600 dpi make it possible to print even the most complicated labels in the best quality.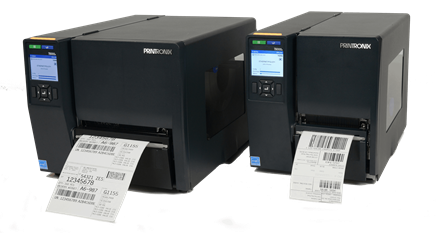 The printers make it possible to use both standard and on-metal labels, which, due to their thickness, constitute a problem in many competitive devices.
It is worth highlighting that the printer is available with such accessories as a peeler or a cutter, which is not a standard among RFID equipment. Just like an optional GPIO interface.
Another interesting fact is the possibility of using ODV (Online Data Validation) solution which makes ongoing verification of the quality of printed codes possible.
T4000 – printing standard labels
Like the T6000, the T4000 series printers make it possible to print on standard and on-metal labels.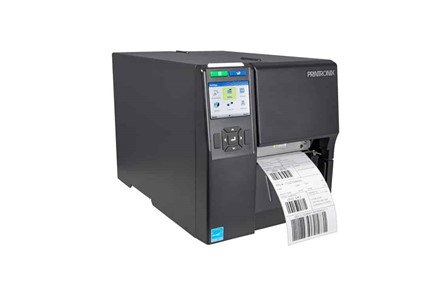 The metal-enclosed printer is ideal for applications where a 4'' width and resolution of 203 dpi or 300 dpi are sufficient. In comparison with the T6000e, we also must reckon with a lower, but still high print speed: 10 ips@203 dpi, 7 ips@300 dpi – compared to the T6000e these are: 14 ips@203 DPI; 12 ips@300 DPI, 6ips@600 DPI.
T800 – also for industrial printing
Although, unlike its older brothers with metal housings, the T800 desktop printer has a plastic housing, the device can be used in an industrial environment. The printer is perfect for applications where space is limited and where fewer labels are printed.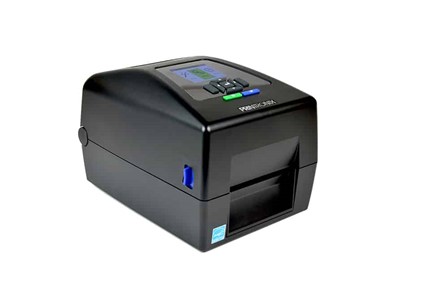 Like the T4000, the T800 printer is available only in the 4'' version (203 and 300 dpi).
Configuration
In spite of the fact that configuration, calibration and printing of RFID labels on Printronix printers is extremely easy, it should be mentioned that the devices have an exceptionally extensive RFID settings menu. Thanks to that in case of more complex solutions we have at our disposal a wide range of tools for fine-tuning of printing and encoding.
From this level, we can also perform calibrations or decide how the printer should behave in the event of a problem.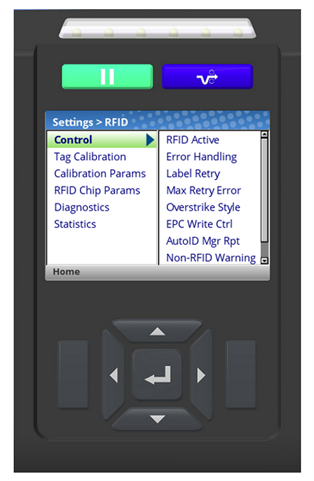 Here, we can also conduct diagnostic tests or check what the coding statistics looked like.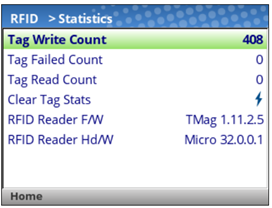 Summary
All the listed Printronix RFID printers can be successfully used in both industrial and office environments. Many options and accessories make it possible to select the most appropriate printer model which meets all our expectations without ruining our budget.
It is worth noting that all the afore-mentioned printer models support an exceptionally large number of programming languages (PGL/VGL/ZGL/TGL/IGL/STGL/DGL/IEGL/MGL/EGL), which in practice signifies that we can use any labels, including those previously prepared for a different printer model.
Comparison of selected parameters
T6000e
T4000
T800
Resolution
203/300/600 dpi
203/300 dpi
203/300 dpi

Maximum print width
4.1" (104mm)
6.55" (166mm)
4.1″ (104 mm)
4.1″ (104 mm)
Maximum print speed
The 4" model
14 ips@203 dpi;
12 ips@300 dpi, 6ips@600 dpi
The 6" model 12 ips@203 dpi; 10 ips@300 dpi
10 ips@203 dpi, 7 ips@300 dpi
8 IPS@203 DPI / 6 IPS@300 DPI
On-metal labels
up to 1.2 mm thick
up to 1.2 mm thick
–
RFID antenna
mobile
fixed
fixed
Interested?