Printing self-adhesive labels with a bar code
11 Feb 2022 - Marek Gaweł
Printing self-adhesive labels with a bar code appears to be a simple task. The number of devices available on the market causes the user to wonder about the technical parameters of the device (print head width, printing speed, device dimensions, etc.), and, of course, the purchase price. Slightly more advanced users know that the correct choice of consumables (labels, thermal transfer ribbon) and the mechanical adjustment of the print module also have influence on the final printout. But what about situations that could not have been predicted?
Spot contamination of the material roll, incorrectly applied thermal transfer ribbon, incorrectly sent data from the print ordering system, a damaged pixel on the print head, an incorrectly designed label – these are just a few situations that can result in labels with an illegible bar code. The results of applying such a label to a product may have many negative consequences – the inability to read the bar code in further stages of production and logistics, and consequently contractual penalties from the supplier or even the return of the whole batch with goods.
The only effective way to print top-quality labels compliant with the assumptions and ISO standards is to use a label printer with an integrated bar code verifier. This type of device will verify and validate bar codes right after printing, ensuring high quality and, above all, legibility of bar codes.
Printronix and Honeywell are the leaders of such solutions on the AutoID market.
The Printronix offer includes T8000 and T6000e series printers. In turn, Honeywell offers the PX940V model.
The parameters of the devices can be found in the summary table below.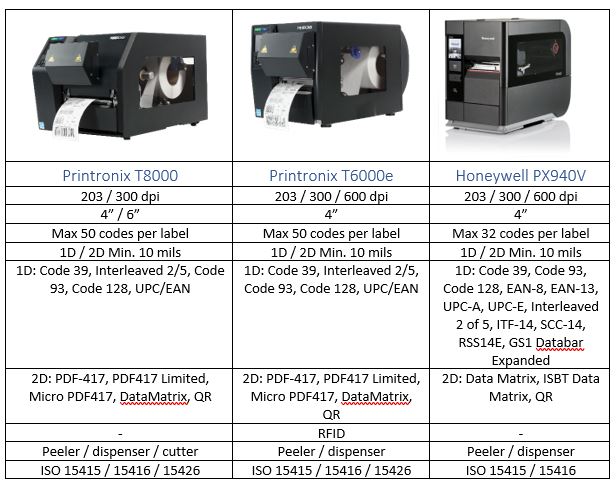 What benefits does the user receive?
Top quality of printed bar codes – compliant with ISO standards
Comprehensive solution – a printer integrated into a verifier – no need for additional accessories or software
Guarantee of printing the right bar codes – checking for compliance with the data sent from the host
No unscheduled downtime relating to bar code reading
No costly return charges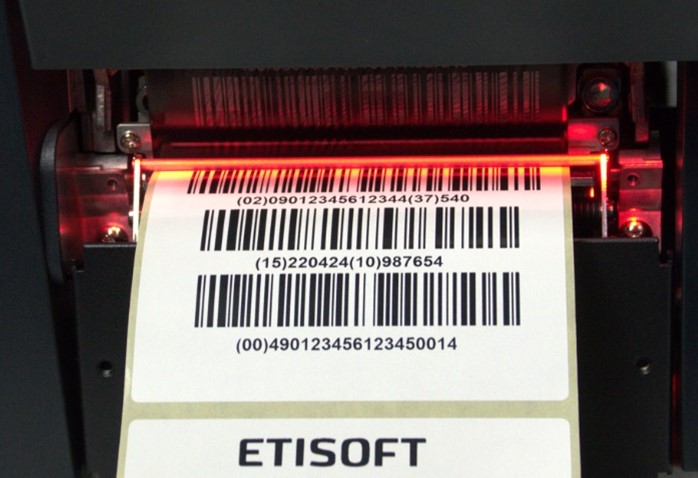 The choice of a printer with a bar code verifier requires a lot of experience. Implementation can only take place with the help of a professionally trained technician. When deciding on this type of solution, it is worth reaching out for a professional partner who will not only deliver the solution but will also provide appropriate training and post-sales service. Interested?