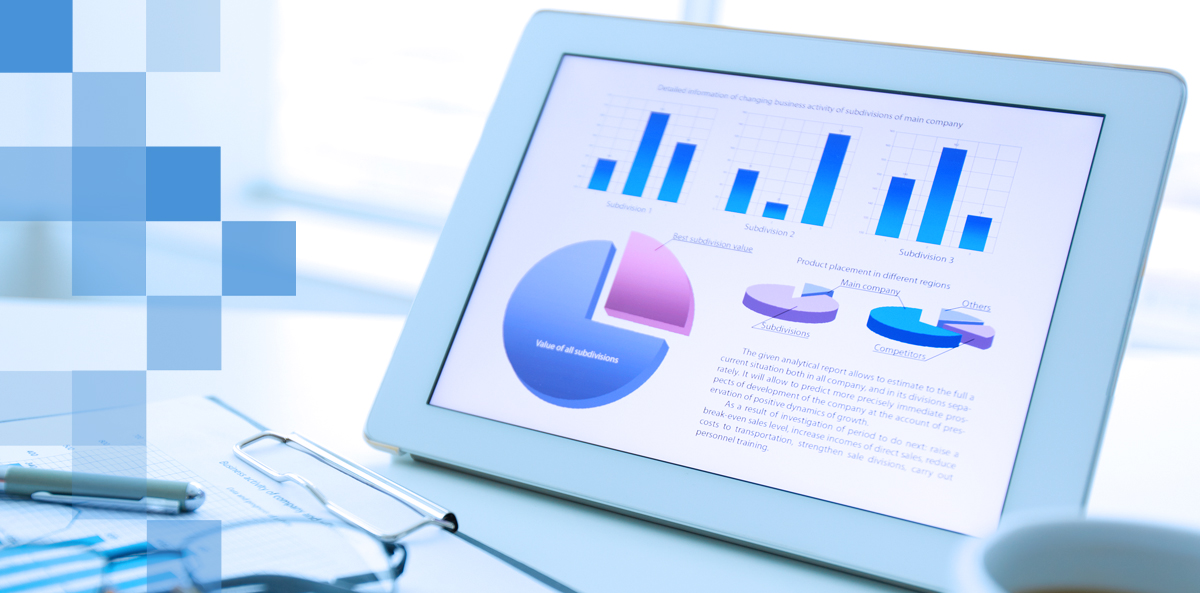 You can develop even on a difficult market. Interview with Michał Majnusz, the President of the Management Board at Etisoft
20 Dec 2021
In spite of a difficult situation on the market, there are companies that continually develop and consistently implement the assumed plans. How is it that Etisoft is able to use crisis situations as opportunities for development?
We talk about this and other aspects relating to the label and industrial automation industry with Michał Majnusz, the President of the Management Board at Etisoft.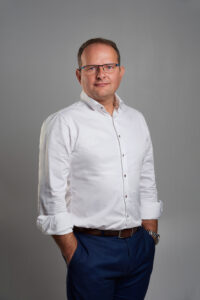 The passing year 2021 was de facto all about operations in the time of the pandemic. What influence has it had on the company's operations?
The pandemic has a large influence on the whole global economy. Nevertheless, we have found a way to operate in this difficult period. Both in 2020 and in the passing 2021 we had to change the strategy of action. Our priority was to focus on the preservation of workplaces, and we managed to do that.
Our business is affected by the difficulties of the industries we mainly serve, i.e., automotive, household appliances, electronics, related to supply chain disruptions. Production is halted or reduced, which influences us as suppliers since the volumes ordered are adequately lower.
On the other hand, we are personally affected by the problems in the supply chain. They concern availability of raw materials that we process. The increased transport time and lack of containers mean longer delivery times. We have taken appropriate actions in order to minimise their impact on the company's operations. As a very large converter and processor, we cooperate closely with suppliers. We are one of the leading companies in Europe when it comes to the amount of the materials processed for the industry. Our position enables us to manage our resources in order to ensure continuity of supply in spite of the shortages on the market. Therefore, we can provide our customers with the materials they need.
What have you achieved in 2021? What major events have determined your business?
In the passing year we have focused on analysing the organisation of our business. We have prepared, among other things, three budget variants. This allowed us to take decisions about the operations on an ongoing basis in order to manage the economic situation in the company during a difficult crisis time. At the turn of 2020/2021, the industry tried to make up for the losses related to downtime. Therefore, the first quarter of 2021 was particularly good for us in terms of sales. This period was followed by the flattening.
We did not abandon our efforts to modernise and upgrade the company because of this. In 2021, we started a number of new investments. We have expanded our machine park with new equipment and, at the same time, modernised the existing stock. We have placed a lot of emphasis on the automation of our processes, i.e., the new machines we are investing in contain components that increase the automation of our production operations. We implemented the first AGV in the production hall, thanks to which we increased the efficiency of internal logistics. It was provided by our daughter-company, Etisoft Smart Solutions. We also implemented vision systems which, in an automated way, supervise the quality of manufactured products in the blank label section.
In 2021 we launched a very large project called SALMA. The name is an acronym for the words System Automatycznej Logistyki, Magazynowania i Awizacji (Automated Logistics, Warehousing and Notification System). On the basis of Etisoft Smart Solutions, we want to build a fully automated finished goods warehouse and introduce automation components in the raw material warehouse. In 2022, this will be the dominant project when it comes to investments in the company. The implementation will enable us to serve our customers even better. Moreover, in the passing year we have refreshed our car fleet. In an attempt to be even more environmentally friendly, we decided on hybrid vehicles.
We observe the market and respond to what we notice. We see that the dynamics have decreased when it comes to investment processes on the part of the customers who are implementing projects but in the long term – implementations are postponed or periodically suspended. In response to that we are increasing activity on the marketing side. We have concentrated on communication on the internet. We want to show the changes that are taking place in our company, i.e., its development towards new technologies and systems supporting automation of production processes. Thanks to marketing activities, we provide our customers with up-to-date information about the solutions we offer that can really help their businesses.
How is the market changing? Which trends influence Etisoft's operations?
Besides the above-mentioned economic downtime related to the pandemic or disruptions in the supply chain, increases in prices on the part of our suppliers are also important, which in turn translates into the prices of the products we offer. Therefore, the key is an appropriate pricing policy, both in terms of relationships with suppliers and with our customers so that, following the win-win principle, it is profitable for both parties.
What do you expect in the coming 2022?
Observing the market, we estimate that there will be a rebound in the second half of 2022. Companies will cope with the issue of the disrupted supply chain. Until now, September, October and November have always been the best months for Etisoft, from the perspective of sales. I think that next year we will return to this periodisation.
We have planned for the coming year a number of sales projects, for instance, related to the RFID area. However, we are aware of the fact that current difficulties in the industry may not be solved quickly and will resonate into next year. Therefore, we are ready for various scenarios. The pessimistic one assumes sales at the current year's level and maintenance of the status quo. Nevertheless, we hope that we will continue to develop. We expect to close the current year with a better sales result, of around PLN 20 million, than in 2020. This is about a 10% increase. The optimistic variant assumes the same development in 2022.
In order to continue to expand our portfolio and spectrum of orders, we make it possible to prospective and existing customers to see in detail the benefits of using our products. We are aware of the fact that the best and fastest medium when it comes to reaching these people is the internet. That is why, among other things, we have launched the Hungarian version of the website. We notice the need to adjust communication to the needs of the local market. We will develop this type of actions in 2022 in our further locations. Taking into account the fact that every country has its specificity when it comes to the market, product portfolio, customer expectations etc.
Is Etisoft today a label manufacturer or is it more of an expert in automation? What is the company's core business today?
Our core business are definitely markings, consumables, i.e., thermal transfer ribbons, labels, functional elements, single-sided adhesive materials, double-sided adhesive materials, die-cuts, front panels etc. We have been manufacturing them for years. RFID is the technology which is more and more widely used and which we will continue to develop. Automation products constitute an extension of the sales portfolio, but still the parity is such that 80% of sales are components for production, labels, front panels etc.
Labels are not only used for marking products. They are a source of information for automation. Both these areas are complementary to each other – labels carry information about the production process itself, traceability, or correctness of assembly. We support this type of solutions both by using appropriate RFID labels or tags, but also through vision systems both by using appropriate RFID labels or tags, but also through vision systems manufactured by Etisoft Smart Solutions. The vision system can, for instance, check whether the right front panel has been installed on a household appliance, for example in the right language version. Automation forces a different approach towards building and supervising processes in an enterprise. Where a human makes decisions, the process is more flexible than in the case of a machine. Automation requires standardisation.
We perceive our motto – From labels to Industry 4.0 – as our strategy. It does not mean moving away from labels but broadening the spectrum of actions. We are expanding the base of products that we provide our customers with. We see the label as a source of information that is essential for process automation. We are developing label manufacturing and the product portfolio in this area. We want to share automation knowledge from a practitioner's position – we also automate our processes. We notice the market needs within this scope and want to be part of the changes that are taking place.
Since 2020 we have observed the acceleration of the digital transformation. How has it influenced the operations of label manufacturers?
We are a specific label manufacturer. On the one hand, we operate in the areas where digital transformation affects our products. On the other hand, it also influences operations in the business environment, our internal processes. Customers expected digital transformation from us, e.g., in the area of procurement, which we have done. Today, their demand for materials comes to us in an automated manner, thanks to the development of our EDI (Electronic Data Interchange) system. Such automation enables us to manage our deliveries better. We are also able to respond in advance to customer needs.
Digital technologies within production are also developing. In the last decade they were regarded as a supplement to traditional production. This is now changing towards the application of digital devices in the wider portfolio of products we supply. This means that it pays off to make ever larger production volumes using digital technology. Thanks to that the quality and resistance of labels is improved.
In 2021, for obvious reasons, great emphasis has been placed on labelling medication. Due to specific requirements, this area poses a huge challenge for label manufacturers. What actions does Etisoft undertake to meet them?
It is quite a developmental industry. We see a dynamic increase in the number of customers in this area, which is related to the high legal requirements for label suppliers, which as Etisoft we meet. We have the machines that make it possible to deliver the right products. At the beginning of 2021, our branch office in Hungary won a tender for managing this type of orders for a pharmaceutical concern with deliveries throughout Europe. We will be observing this market in an effort to increase our share in this area.
Each entity wants their product to stand out, therefore it is no surprise that customers are seeking new technologies to add value to their labels. What changes have recently taken place in this area? What was the role of rapid development of digital printing technology?
In order to meet market expectations in 2021, we have invested in a state-of-the-art digital machine. Other machines have been modernised, however, we plan to replace them gradually and, as a consequence, create a completely new machine park. Among other things, we have purchased a laser cutting machine. The investment in the park for manufacturing labels with digital methods gives you the ability to quickly print short runs of different labels. This is what customers expect today, and we provide it to them.
Companies are more and more frequently searching for integrated solutions to everything, from graphic management to factory labelling and direct labelling. What solutions does Etisoft offer?
On the one hand, we have a great experience in systems that automate printing and application of labels – we provide custom solutions to customers. On the other hand, however, our customers begin to come up with very innovative ideas for the realisation of such markings. For example, we are implementing a project where we combine colour inkjet printing with automatic application and vision systems which verify whether the label is applied in a correct way (in the right place and at the right angle) and whether it is correct. We have a number of initiatives at R&D stage which take an advanced approach towards label application itself. Our vision systems check the position of a washing machine or refrigerator, for instance, and accordingly inform the robotic arm which applies the label, correcting the position of the label to how the appliance is positioned. Nowadays, the market expects such solutions, and we are able to provide them.
Sustainable development and environmental issues constitute inevitable part of social responsibility also in the case of label manufacturers. What actions, apart from the replacement of the fleet with hybrid cars, does Etisoft undertake within this scope?
We see a change on the market and an increasing importance attached to aspects connected with responsible development. This is reflected, for example, by CSR audits conducted by companies which we cooperate with. Lately such an audit was conducted by Thule. We received a score of 95%. Etisoft's DNA contains care for environment and work-life balance. An expression of this concern is not only the opportunity for employees to develop professionally, but also our attitude towards sport, as an element related to the development of each of us, which translated into the establishment of a number of sports teams. This is an element we have been nurturing for years. We see a deep sense in development within CSR and will continue to invest in this area.
Thank you for an interview.