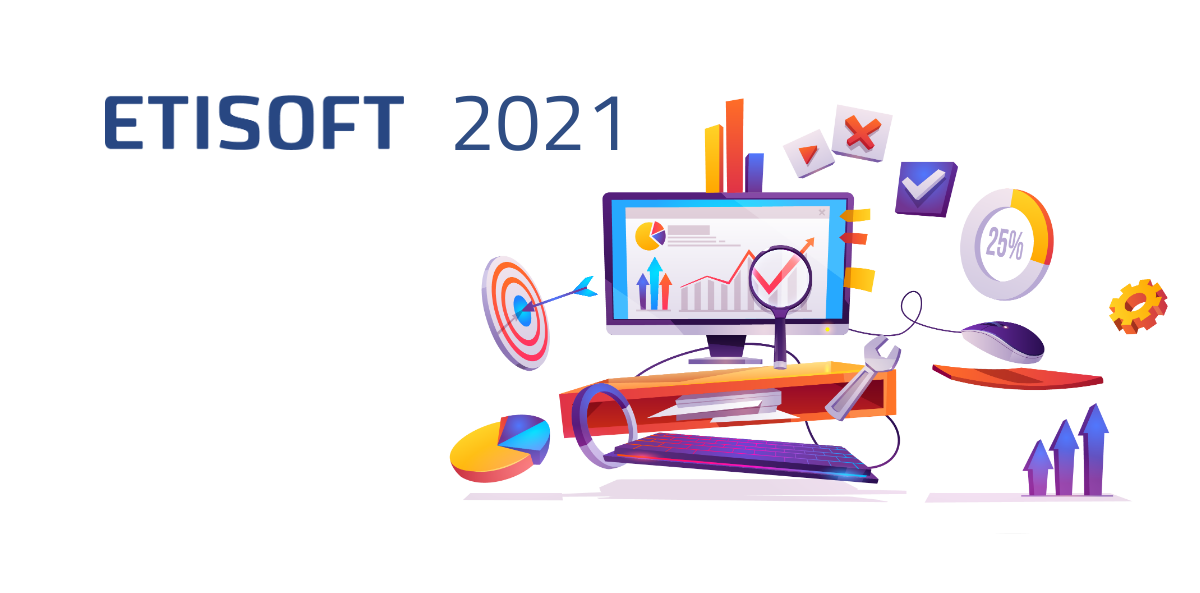 We pursue the marketing strategy that Industry 4.0 needs
3 Jan 2022
One year ago, we implemented a new marketing strategy. Among other things, our company has been rebranded and our new logo emphasises our inventiveness and professionalism. How has the implementation of the new strategy influenced the image of the company? What actions have been undertaken within its framework? We ask Tatiana Kuder, Sales Development Manager at Etisoft.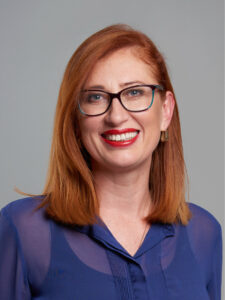 – "From labels to Industry 4.0" is the company's vision that expresses Etisoft's new strategy. What are the major pillars of the company? How is the identity of the Etisoft brand defined?
Since the very beginning, manufacturing of labels and industrial markings has constituted the pillar of our operations. We develop this area by investing in new machines, implementing new printing, and cutting technologies, or new automatic identification solutions. The identity of our brand is strongly defined by our mission, which is "Safe cooperation – continued development." We continually observe dynamically changing market conditions and adjust cooperation models both to new conditions and requirements of the industries we cooperate with. We operate with the aim of providing our customers with security of deliveries, while maintaining top quality of the supplied products.
We develop the offer following customer needs. This is how, among other things, new solutions supporting automation of production and logistic processes were created, that is intralogistics systems based on AGVs or AMRs and automated quality control systems based of vision systems. Our path is guided by the company's vision, which is "From labels to Industry 4.0."
– The new business strategy has translated into more active marketing and PR activities. Where did it all begin?
The adopted marketing strategy took into account a number of stages that have been well-planned and implemented step by step. The introduction of any changes was preceded by the verification of the company's current activities, i.e., an audit and analysis. One of the key areas was to design a modern website.Its aim was to support and build a strong, recognisable ETISOFT brand. It was also important for us to maintain an image of a dynamic company that employs professionals.The website was, at the same time, supposed to be consistent with the Etisoft's image of a modern and continuously developing company.
We have also been rebranded. Our aim was not only to refresh the image. We are a modern company with ambition, behind which stand also experience and knowledge within new technologies. We are concentrated on a continued development of the company, its employees, and products. We continually expand our markets and are an important voice in the industry, being a creator of change and not just and observer or participant. The new logo is coherent with the desired image of our company. It highlights our inventiveness and professionalism.
Through the applied marketing strategy, we also show our customers our business approach, new products, and services. The objective of our marketing activities is for customers to learn about their scope and efficiency in solving their problems.
– What marketing tools does Etisoft use?
Having a modern website, we have followed suit and also launched a website for Hungarian customers, and on the Polish website we have introduced, among other things, the ETISIDE knowledge zone. The content hub helps us to strengthen our position as an expert through regular posting of the content in which we share our knowledge. We have involved our product managers in its creation. The original blog is a great source of information about the solutions we offer – their functionalities and areas where their application brings tangible benefits. What is more, information about the company, its products and services reaches our existing and future customers also thanks to extensive cooperation with the media. Since the beginning of the year, thanks to, among other things, the fact that the opinions of our specialists are valued on the market, we have obtained approximately 500 publications in the industry media. Another area in which we are active is the LinkedIn channel. We appreciate this tool in the communication with our target group. However, none of these activities would be effective if it had been implemented without the others. Thanks to a well-thought-out strategy, we can achieve a synergy effect.
– An online shop in the industrial area is not a common solution. However, at the height of the pandemic, the company decided to launch it. Does this solution work?
An online shop is a new and growing channel of sales for Etisoft. It is aimed at customers searching for labels or Auto ID equipment for independent product marking and identification. The shop was created in the time of the pandemic as a distribution channel for our Personal Protection products, MASTICK self-adhesive masks and adjustable protective visors, which are still on offer in our shop. At the moment we are expanding the offer of the shop with the components for independent marking of products and places (COVID labels). Customers will find there both sets of labels prepared for specific applications, anti-theft labels, textile labels or devices for printing them. Through the shop, where goods are available immediately, we want to provide a wide range of customers with quick access to the most often used labels and markings. We are gaining more and more customers, which is the best proof that our shop satisfies real needs.
– What do you consider Etisoft's biggest success in the last year?
We have been manufacturing and supplying labels and markings for almost 30 years. Within our core business the Etisoft brand is recognised on the market and strongly associated. We wanted to show widely that Etisoft means more today. It is no longer just labels. The above-mentioned marketing activities undertaken by us in the last year enabled Etisoft to appear in the awareness of our customers also as a supplier of systems supporting the automation of production and logistics.
We are proud of how efficiently, as a new player, we have managed to enter the market of solutions for Industry 4.0. We observe an increase in the interest in our solutions among foreign customers, which proves the maturity of our products and confirms that the selected direction of development was and is right. The fact that we are not only a distributor but, above all, a designer, manufacturer, and supplier, has been noted and appreciated. Our AGVs were awarded in the "Innovative Product for Logistics, Transport, Production 2020" contest organised by the Eurologistic Publishing House. What is more, we managed to establish ourselves among the largest suppliers of mobile robots. We were invited to participate in the "Industrial robots 2021-2022" report published by the bimonthly Control Engineering journal.
We achieved many successes last year. However, we do not rest on our laurels. We are already working on new solutions within Industry 4.0, this time dedicated to very demanding areas, i.e., cold stores and freezers.
Taking into consideration what we have achieved so far and what we plan to do, we are on the right way to becoming a permanent part of Industry 4.0. We do everything we can every day to achieve this.