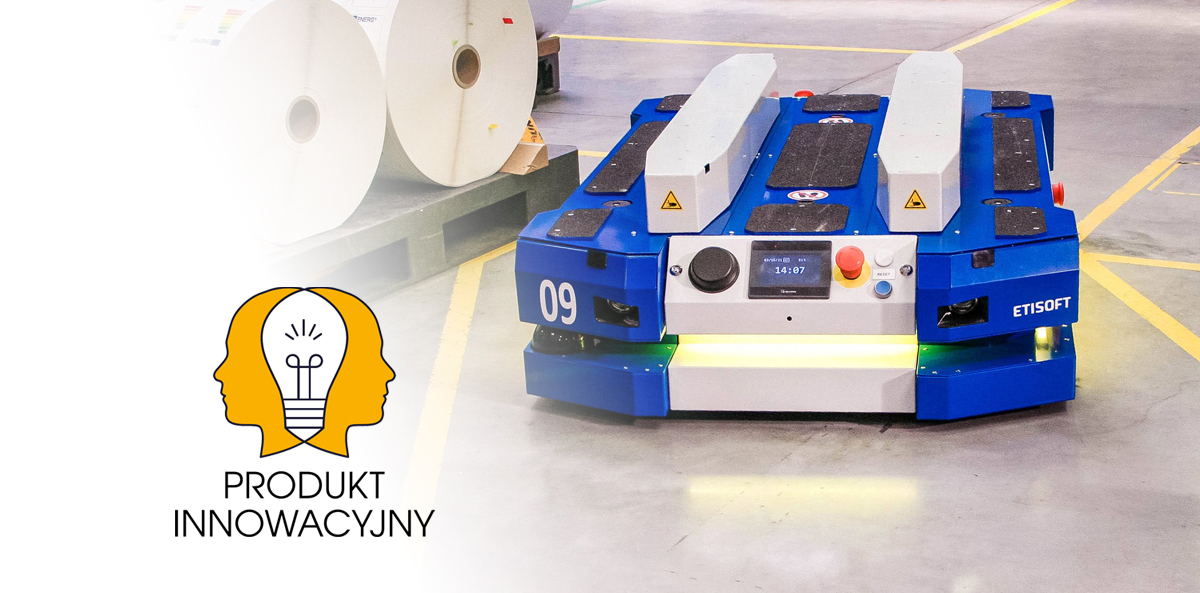 Our intralogistics system awarded in the "Innovative Product for Logistics, Transport and Production 2020"!
17 Jun 2021 - Joanna Heler-Kończakowska
It is a great day for our colleagues at Etisoft Smart Solutions. The intralogistics system, based on AGV/AMR type logistical robots, which they designed has been recognised in the "Innovative Product for Logistics, Transport and Production 2020" competition! The original solution using a fleet of mobile robots has gained a distinction in the 16th edition of the Eurologistic Publishing House competition. During the competition, the jury chooses the best solutions supporting the work of logistics departments (equipment, devices, technologies, services).
The intralogistics system designed by engineers at Etisoft Smart Solutions has been in operation since April 2020 at the production facilities of Lumileds SA, a global leader in lighting technology for the automotive industry. Both the IntraBot series mobile robots and the software (IntraFleet 4.0) are a fully original solution. Its aim was to automate processes of supplying components to production lines and finished goods to the dispatch area with a capacity of up to 30 pallets per hour while maintaining safety requirements which take into consideration the safety of humans as well as of other vehicles. The implementation was carried out in a plant operating 24/5. The case story describing the solution can be found here.
The specialists at Etisoft Smart Solutions are aware of the fact that Polish companies are facing a great opportunity to truly change and undergo the fourth industrial revolution. They also point out that the level of automation in logistics is still too low, therefore it is good to promote and recognise solutions in this field.
"We not only offer and explain why process automation solutions are so essential. We also create them for the purposes of the Etisoft working environment," Grzegorz Krupa, president of Etisoft Smart Solutions, and Wojciech Klein, director of research and development at ESS, emphasize. "Work is currently in progress to relocate Etisoft to a modern automated warehouse-completion-dispatch centre. Its core will be SALMA, i.e., the Automated Logistics, Warehousing and Notification System. SALMA will make it possible to automatically distribute and store around 200,000 products with the use of KLT containers and EUR1 pallets. The authors of the intralogistics system distinguished in the competition are working on it together with Etisoft employees."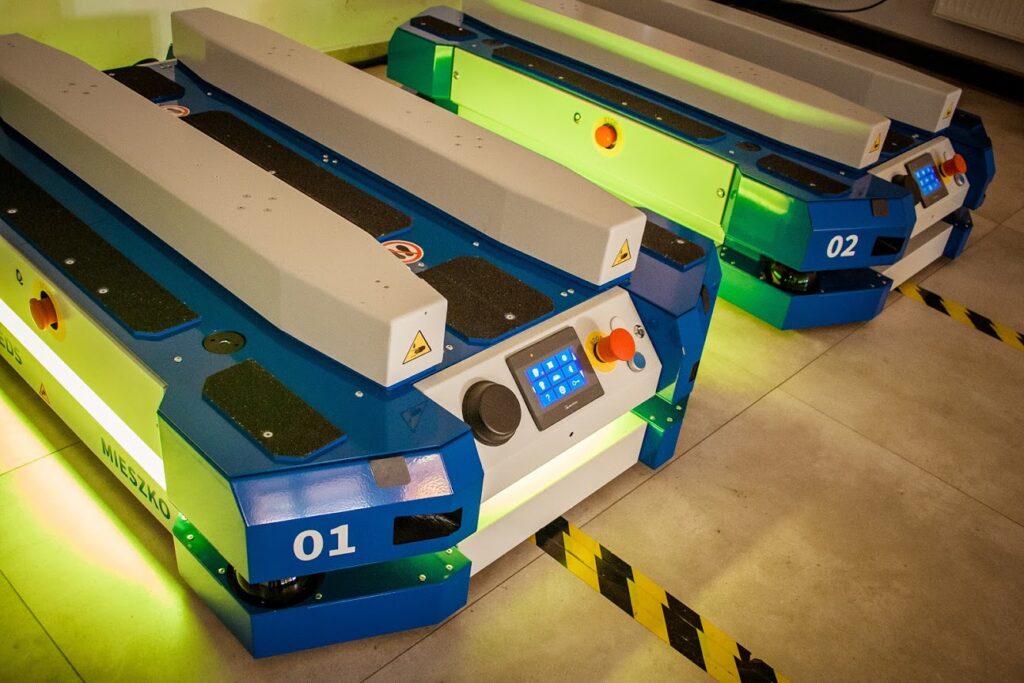 We would like to thank the competition jury for appreciating the solution by Etisoft Smart Solutions. Thanks to that our system was included in an honourable group of several hundred innovative products and services for the supply chain.
Read the case study of the implementation here.