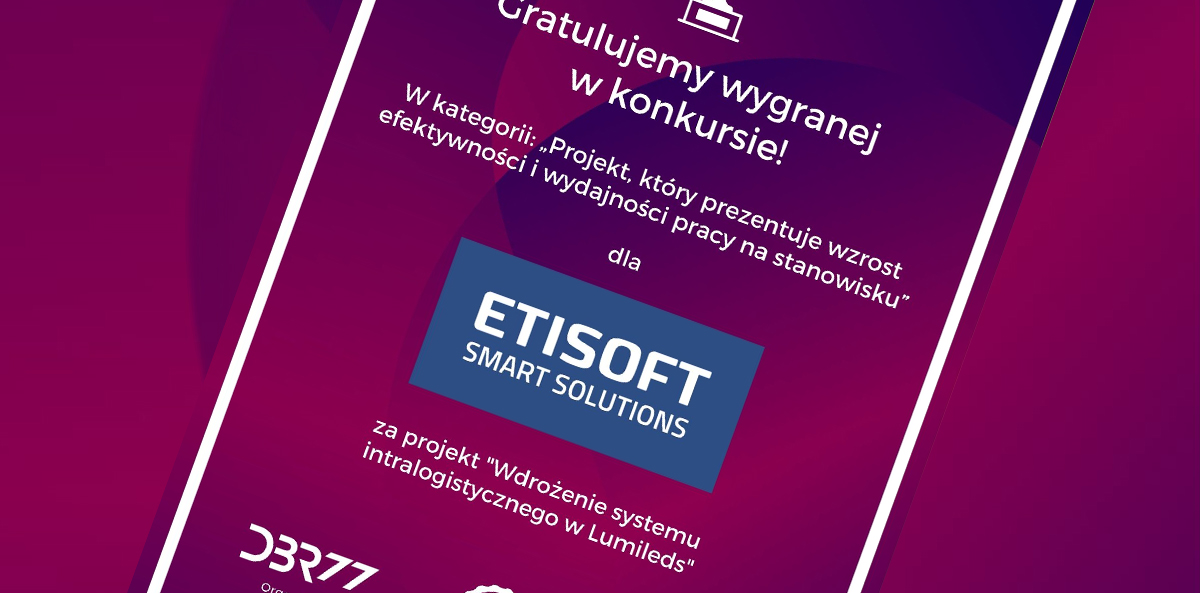 Our AGVs/AMRs appreciated again! This time in the "Industrial (r)evolution" competition
25 Mar 2022 - Joanna Heler-Kończakowska
Mobile robots by our colleagues from Etisoft Smart Solutions awarded once again! We would like to congratulate and thank the innovative DBR77.com Robot Platform for appreciating our solution and awarding it in the "Industrial (r)evolution" competition.
We received it in the category "Project that demonstrates an increase in efficiency and productivity at the workplace" for developing an original "Integrated intralogistics system based on AGVs/AMRs." This solution has been operating successfully since April 2020 in the manufacturing plant of Lumileds, a global leader in lighting technology for the automotive industry. Its aim was to automate processes of supplying components to the production line and finished goods to the dispatch area with a capacity of up to 30 pallets per hour.
"I am glad that our solution for Lumileds based on our own AGVs/AMRs gained recognition of the competition jury," Wojciech Klein, the Etisoft Smart Solutions expert responsible for the implementation. "We observe that more and more companies are searching for systems based on mobile robots tailored to their specific needs. The main motivations are challenges relating to human resources management and the willingness to optimize and better measure processes.
We appreciate the award granted by DBR77.com Robot Platform even more due to the fact that it builds an innovative community focused on robotization. It is a virtual space that allows manufacturing companies to design a workstation using a 3D tool and to select a robot according to their needs: on the basis of a financial and operational analysis of the workstation.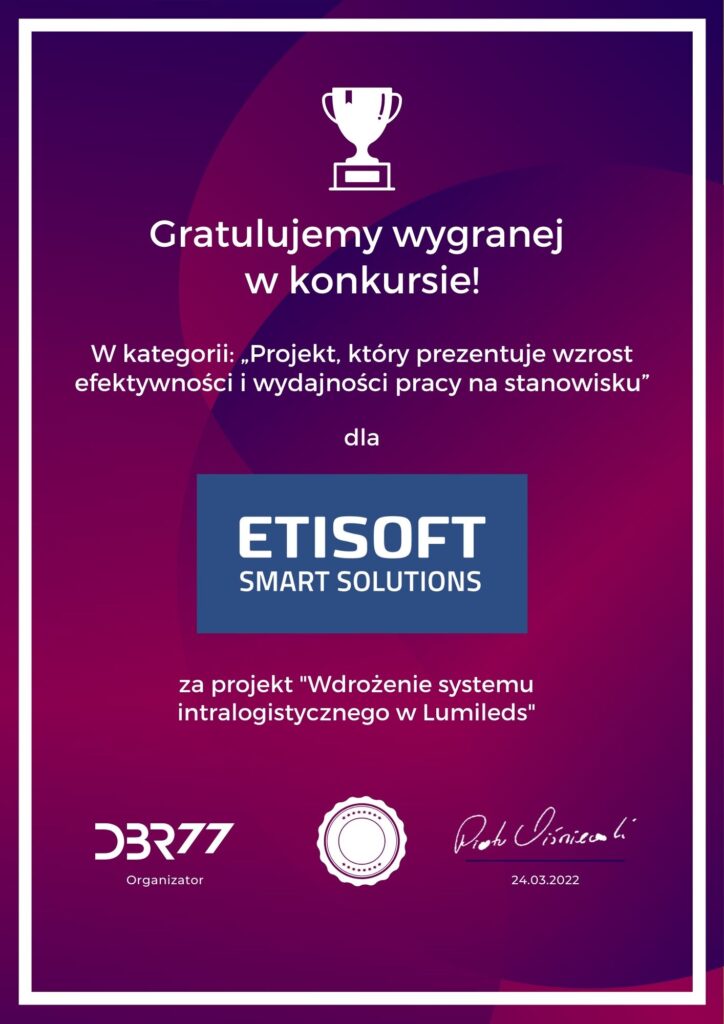 Let us remind that our implementation was first recognized at the 20th Logistics, Transport and Production Gala, where it was granted an award in the category "Innovative Product for Logistics, Transport and Production 2020!"
Here you can read how our implementation at Lumileds went.
Ask about solution!