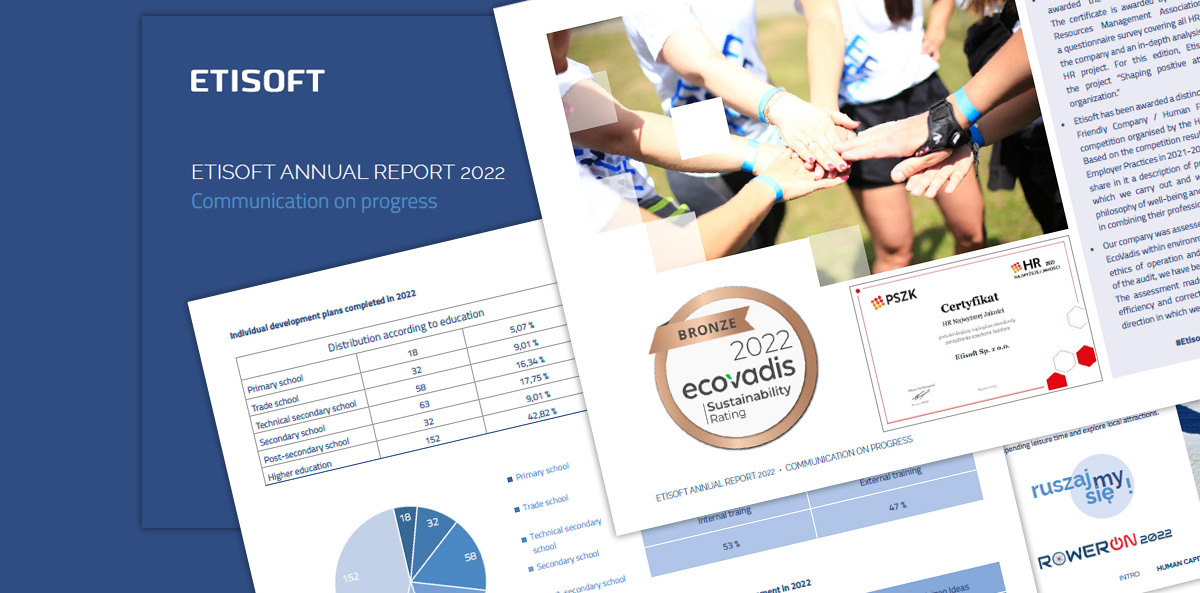 It's been 30 years we've been operating on the market! Summaries, plans – we invite you to read the annual report
11 Apr 2023 - Joanna Heler-Kończakowska
Once again, we present to you the annual report, in which we summarize our activities in 2022. Business, finance, environment, human capital, CSR activities – we invite you to read! And what is important to us this year – a unique year, because it is a jubilee year, says Michał Majnusz, president of Etisoft.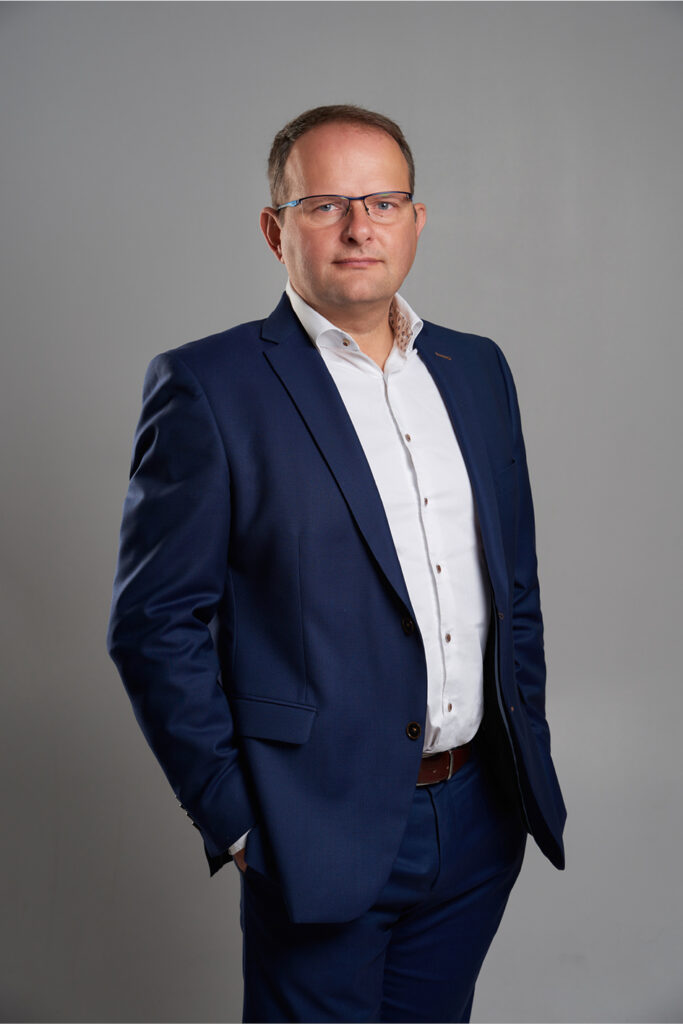 Another year the world is facing challenges and the need to operate in circumstances we have not faced before. The pandemic, and then the war in Ukraine became an unexpected test for entrepreneurs in operations conducted in an uncertain, turbulent time. The past year was the time of trial for our company too. We emerged from it strengthened to pursue our ambitious plans this year and in the years to come.
The year 2023 is a special year for us. We have operated on the market for 30 years! Drawing conclusions from the past and based on the experience we have gained, we are looking, first and foremost, to the future. Our strategic actions are invariably connected with Etisoft's mission "Safe cooperation – continued development."
Etisoft Annual Report 2022 – read it!
Therefore, in the coming year, we are continuing to carry out actions focused on automation (including AGVs, vision systems, EDI – Electronic Data Interchange) and investment. The largest of these is the Central Warehouse at the Diamond Business Park, which was launched at the end of 2022. This is the very core of our logistics and warehousing operations. The 6,000-square-meter hall enables us to ultimately store 2,500 pallets, 15,000 KLT containers, in which we keep all our products and goods, as well as more than 2,000 pallets of raw materials. The strategic decision to expand our space enabled us to secure the continuity of label manufacturing in these uncertain times.
Process automation and technologically advanced solutions – we not only offer them to our customers, but also use them ourselves in our work environment. We will devote this year to the continuation of work on the implementation of SALMA (the Automated Logistics, Warehousing and Notification System) which, with the aid of AGVs, will conduct transport, storage, and delivery for packaging at the Central Warehouse.
We are also expanding our machine park. To meet the needs of the market and our customers as well as the growing demand for RFID technology, we are increasing the resources with machines for manufacturing, encoding and inspecting RFID labels. We are investing in more injection molding machines for production of plastic workpieces such as control panels and faceplates.
Etisoft is not only a label manufacturer, although we began with them 30 years ago… Our undisputed asset is versatility in providing components, products and systems for labelling and automatic product identification and automation of production, logistics, and warehousing processes in a broad sense. By that I mean Industry 4.0 solutions, such as vision systems and AGVs. This year we want to concentrate on the commercialization of the latter, unification and creation of products offered off-the-shelf.
How do we see the future in these uncertain times? We look to it, despite everything, with optimism, with firmly outlined plans and a vision of development for the years to come. In its 30th year of operation, Etisoft invariably remains a stable, thriving and… ever younger company that moves with the times.