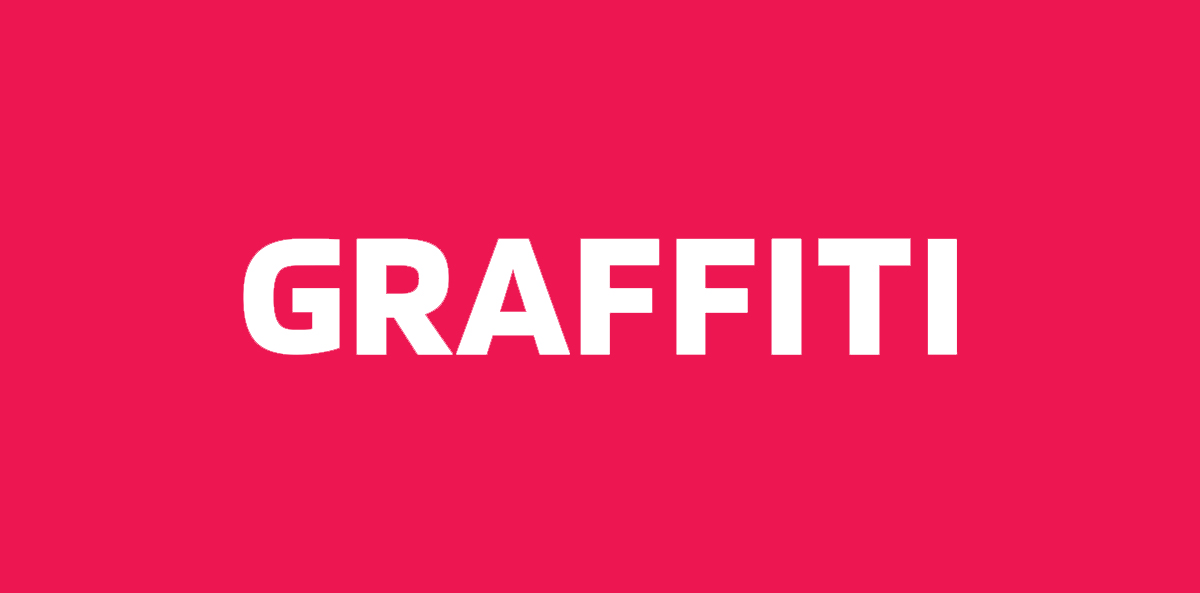 Graffiti, an Etisoft Group company, with a new logo. First of all, screen printing!
19 Dec 2022 - Mateusz Skowron
Graffiti Printing House, an Etisoft Group company, has refreshed its visual identity. The change was inspired by the company's most significant branch of printing – screen printing. Both the new logo and the color used in the identity directly refer to screen printing, which is known for its ability to achieve distinctive colors on almost any printable material.
The rebranding conducted is not only a refreshed look. Along with it, the company is entering previously undeveloped areas of digital marketing. This is a brand-new chapter for Graffiti – after many years of silence and building relationships mostly in the company's micro-environment the time has come to open to a completely new challenges of promoting the company.
"Apart from marketing activities, our printing house is constantly testing new solutions which are supposed to improve internal production and logistics processes. This year saw the arrival of a new machine which supported the screen-printing department, enabling us to increase our capacity by almost 1,300,000 control panels per year. This is a significant support of the existing machine park which successfully secures the current demand of our customers and prepares us to accept new projects , with similar characteristics," Dawid Kubica, technical director at Graffiti Printing House, says.
Although screen printing is the main branch of the printing house's activity, is not the only technique used when securing the current needs of the companies it cooperates with. In the future, there are plans to expand the digital printing department, which is already being used to manufacture information leaflets and instructions for use. For this purpose, neighboring plots have been purchased, which will make further expansion of the production space possible.
The Etisoft Group company is a leader and a leading European manufacturer of front panels. It supplies them for the world's largest brands in the home appliances/audio and video devices industries.
You can find out more about the products provided by Graffiti Printing House here