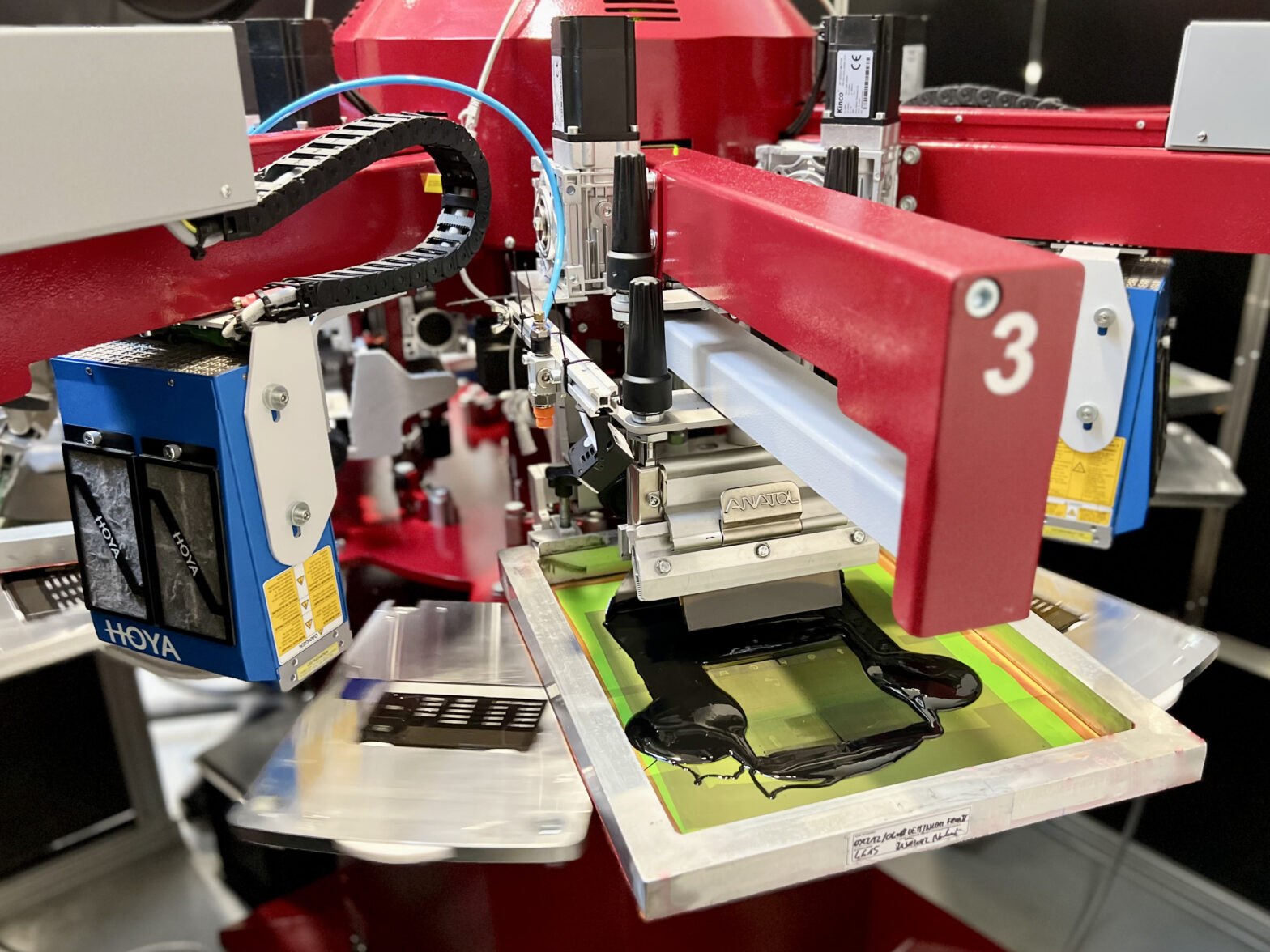 Graffiti, an Etisoft Group company is expanding its machine park. A control panel printing carousel makes it possible to manufacture up to 5,000 finished parts per day!
28 Nov 2022 - Mateusz Skowron
Graffiti Printing House, an Etisoft Group company, has expanded its machine park with a new custom-designed carousel. Multi-arm carousels are used to print and dry a few consecutive colors simultaneously on control panels, also known as window panels. These are elements built into the front of electronic devices and home appliances. They not only have a decorative function, but, above all, they are used to control the whole appliance.
The new machine, commonly known as a 'small carousel' due to its small size compared to its older sisters, allows us to increase the annual production of finished parts by almost 1,300,000 pieces. Such a significant support of the existing machine park successfully secures the current demand of our customers and prepares us to accept new projects with similar characteristics.
The latest device is equipped with eight arms which make it possible to print up to three colors during one full rotation of the machine. The next three are equipped with UV LED lamps. The other two are additional palettes allowing for uninterrupted process of printing and drying. It is worth adding that the device has also a system which stabilizes the raw workpiece before printing, which makes precise printing of overlapping inks possible from both the front and back of the workpiece.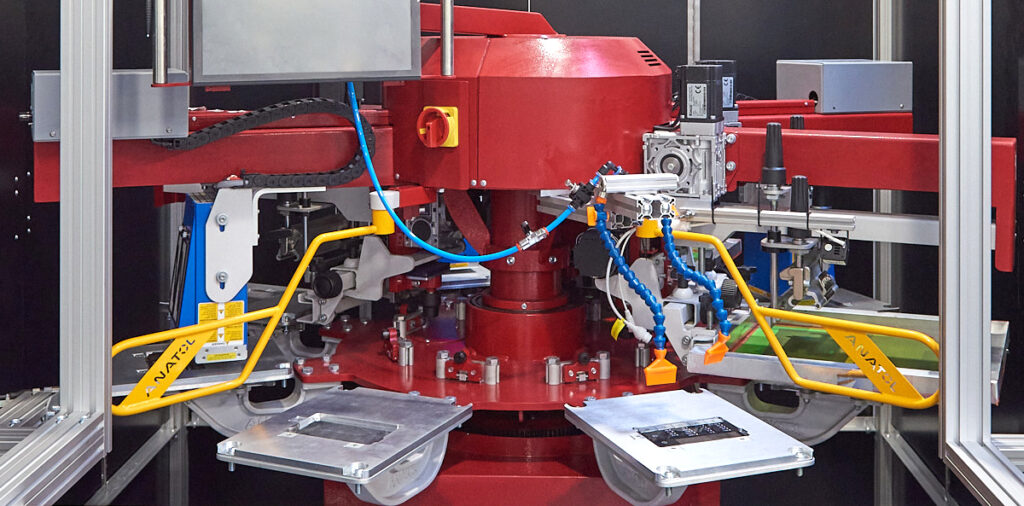 "The small carousel has been equipped with a number of improvements. These include an air knife for cleaning the raw injection just before the ink layer is applied and a camera with a magnified view of the printed parts. It supports initial verification for compliance with the customer's drawing, the very quality of the print and the presence of unwanted contaminants. Another distinguishing feature of the latest machine are UV LED lamps. They make it possible to use dedicated, more environmentally friendly inks which dry immediately under UV light, minimizing the generation of hazardous fumes during the production process," Żaneta Maladyn, process engineer at Graffiti Printing House, says.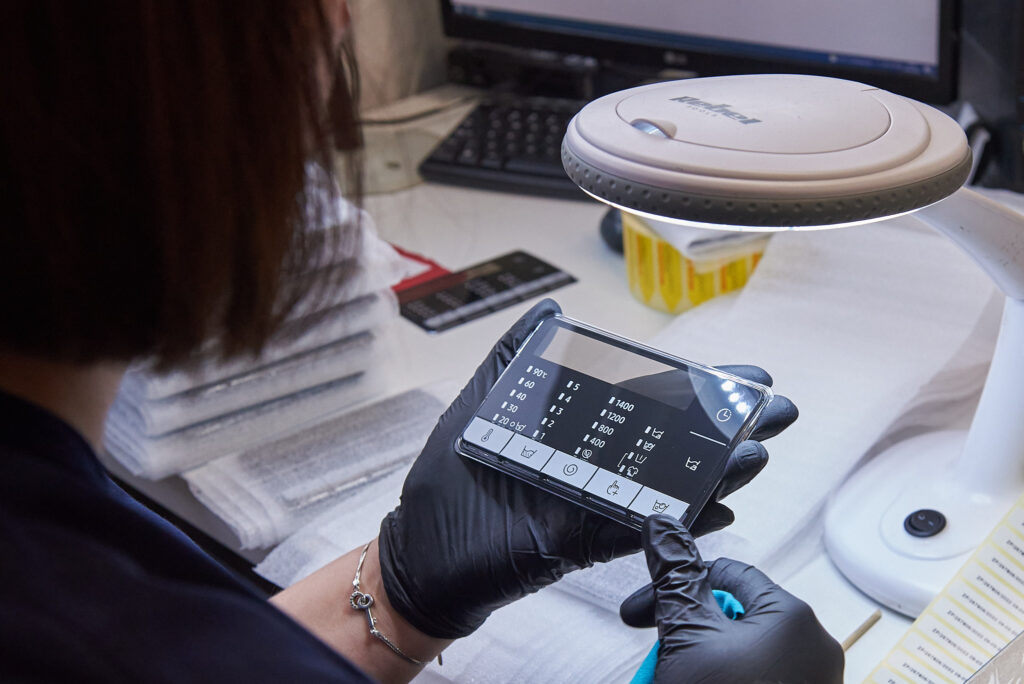 By using eight arms the machine can print up to 3 colors at the speed of up to 5,000 finished parts per day.
The Etisoft Group company is a leader and a leading European manufacturer of front panels. It supplies them for the world's largest brands in the home appliances/audio and video devices industries.
Read more about control panels printed using carousels at Graffiti Printing House here .