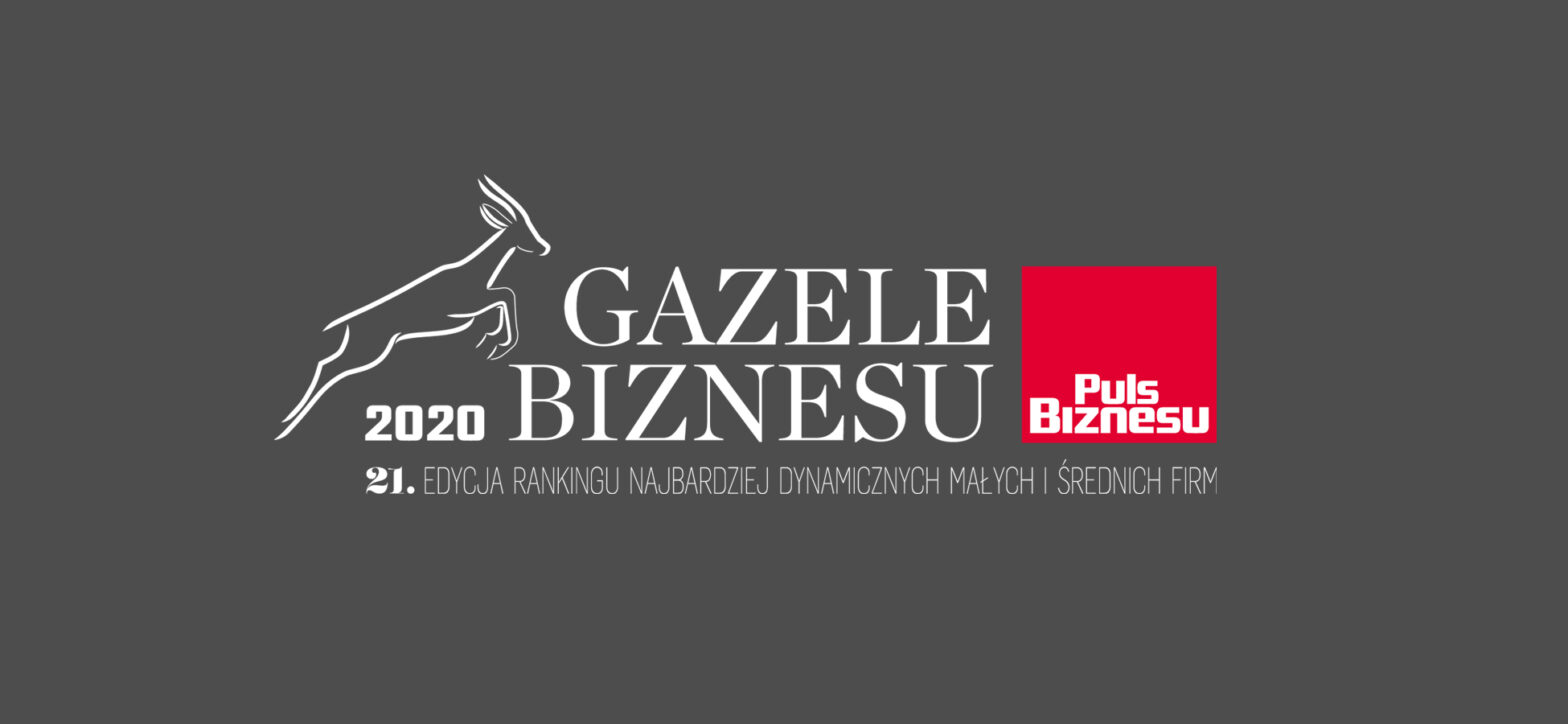 Gazelles of Business for Etisoft – for the thirteenth time
21 Jan 2021 - Joanna Heler-Kończakowska
We have reasons to be happy! In the past 2020 Etisoft maintained its good business position and appeared for the thirteenth time, in the ranking Gazelles of Business (Gazele Biznesu). This is a group of the fastest growing small and medium-sized companies in Poland.
The ranking by "Puls Biznesu" is based on the most objective criteria, i.e., financial results. Being in the ranking signifies that the company belongs to the elite – not only is it developing dynamically but it's also transparent. The title is granted to the companies which:
have been operating uninterruptedly at least since 2017
have revenues of PLN 3-200 million,
have reported their increase in the recent three years,
haven't reported any losses and make their financial results available so that their condition can be evaluated.
As many as 4733 companies from all over Poland have been classified into this year's edition of the ranking. "Puls Biznesu" has organised the ranking uninterruptedly since 2000 while implementing its mission of supporting entrepreneurship.
We're pleased with the award and would like to thank our employees, customers, and suppliers. It's our common success!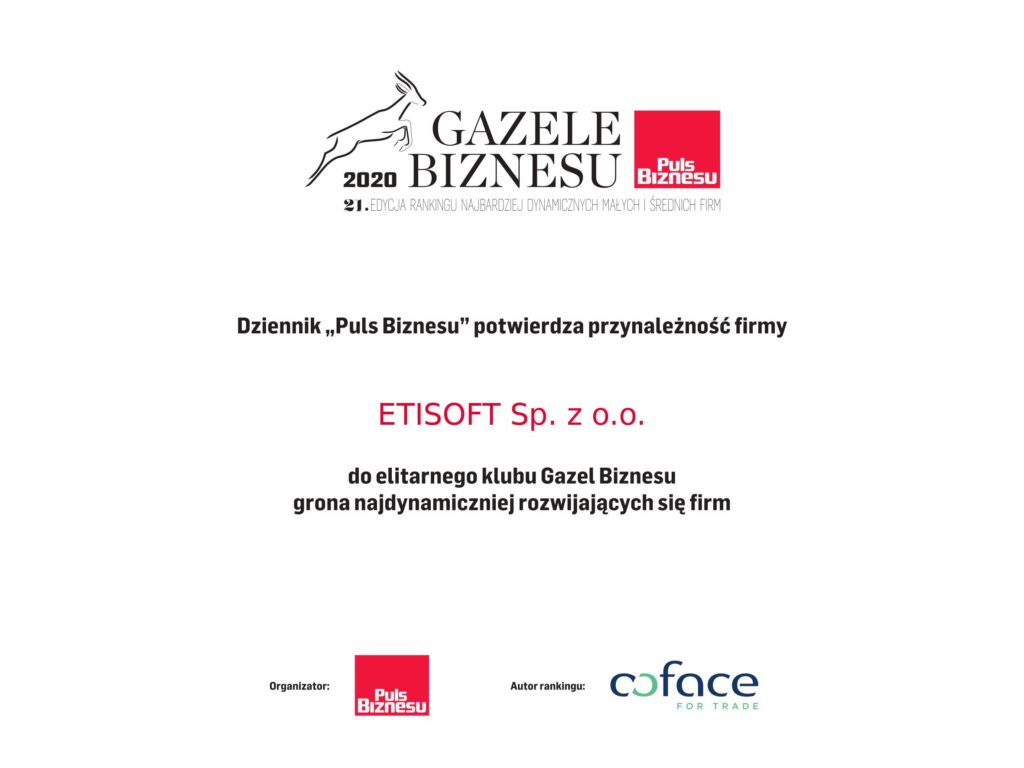 Here you can find other our awards and distinctions.