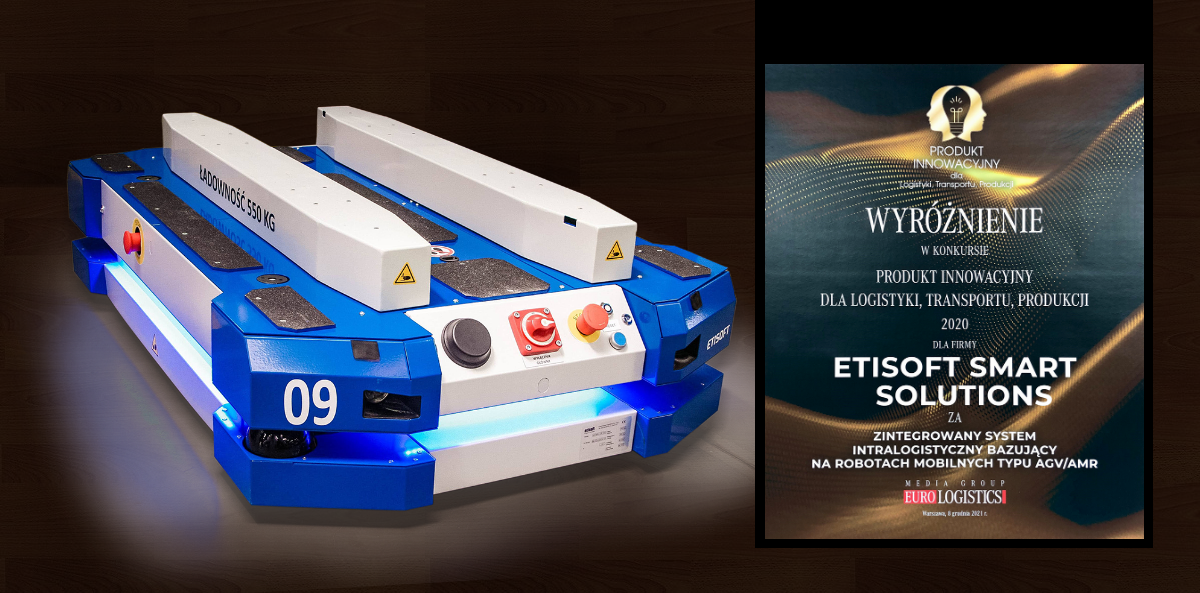 Etisoft Smart Solutions intralogistics system – an innovative product!
15 Dec 2021 - Joanna Heler-Kończakowska
The 20th anniversary edition of the Gala of Logistics, Transport and Production, during which we celebrated the success of our colleagues from Etisoft Smart Solutions, is behind us! They received an award in the "Innovative Product for Logistics, Transport, Production 2020" category! They were awarded for developing their own "Integrated intralogistics system based on AGVs/AMRs."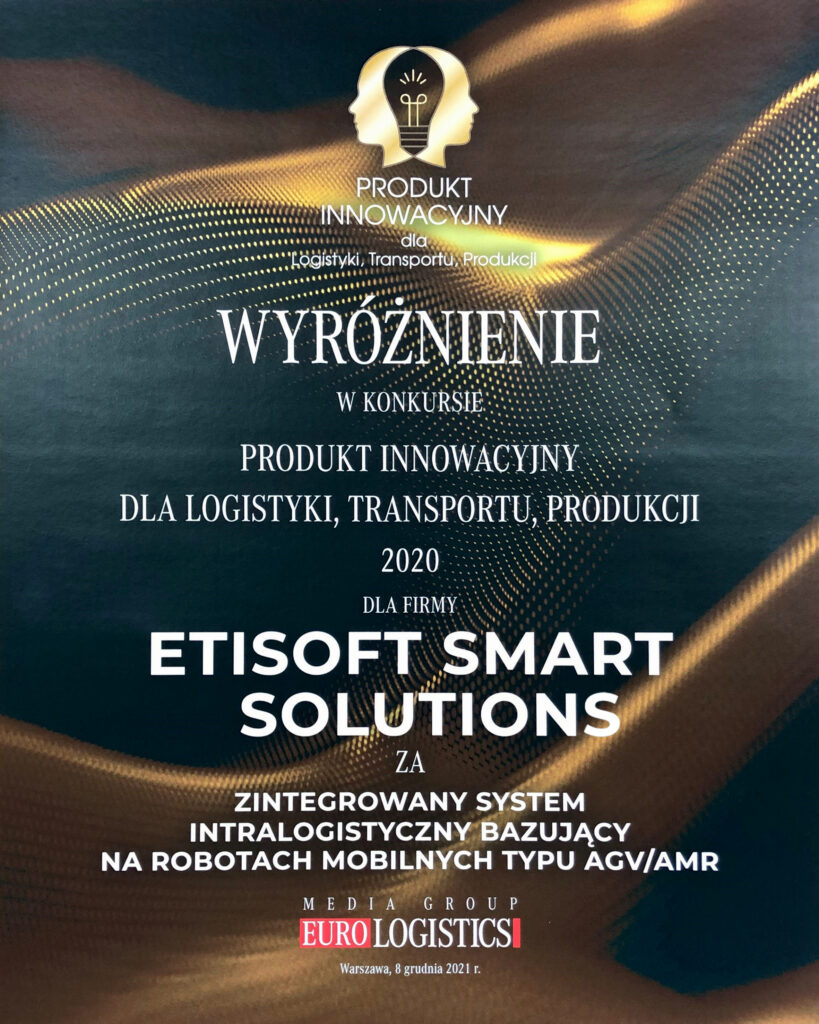 Let us remind that this solution has operated since April 2020 in the production plants of Lumileds SA, a global leader in lighting technology for the automotive industry. Its aim was to automate processes of supplying components to production lines and finished goods to the dispatch area with a capacity of up to 30 pallets per hour . The condition was to meet safety requirements taking into consideration both the safety of people and other vehicles. The implementation was conducted in a plant operating 24/5.
"We would like to thank the competition jury for appreciating the solution by Etisoft Smart Solutions. Thanks to that our system was included in an honourable group of several hundred innovative products and services for the supply chain," Wojciech Klein, research and development director at ESS, emphasises.
Thank you for appreciating our work and for your trust!
The system offered by ESS is suitable for the automation of the supply of components and finished products in production plants and can be adapted to various production and logistics processes. Here you can read about the most important advantages of the system.