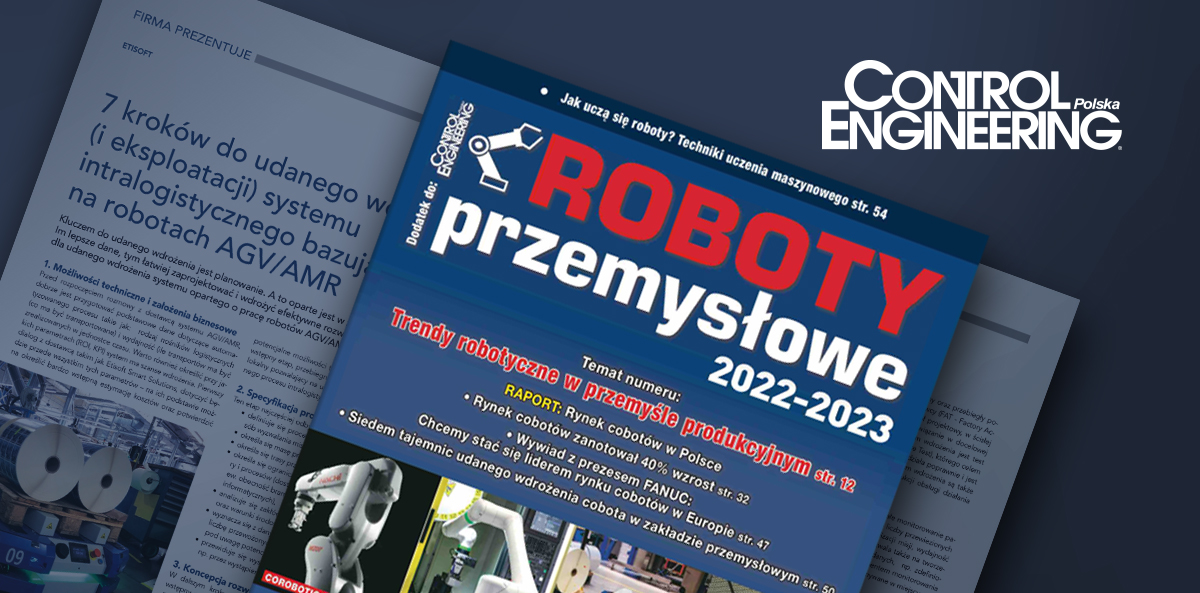 Etisoft Smart Solutions and robotics trends. The Industrial Robots 2022-2023 Report
16 Sep 2022 - Joanna Heler-Kończakowska
This is the second time Etisoft Smart Solutions has been featured in the Industrial Robots 2022-2023 Report, a special supplement of the Control Engineering magazine. We would like to thank you for inviting us to take part in the endeavor dedicated to robotics trends on the Polish market.
We are strengthening our position on the market as a designer, manufacturer, and integrator in industrial automation. We are building a position of a reliable and trusted partner for the industry. We share knowledge and information about our implementations. We answer the question what we are doing and how to help to raise awareness of how important innovative solutions are for industry and competitiveness.
"We observe that more and more companies are searching for systems based on mobile robots tailored to their specific needs. The main motivations are challenges relating to human resources management and the willingness to optimize and better measure processes," Wojciech Klein, Director of Research and Development at Etisoft Smart Solutions, emphasizes.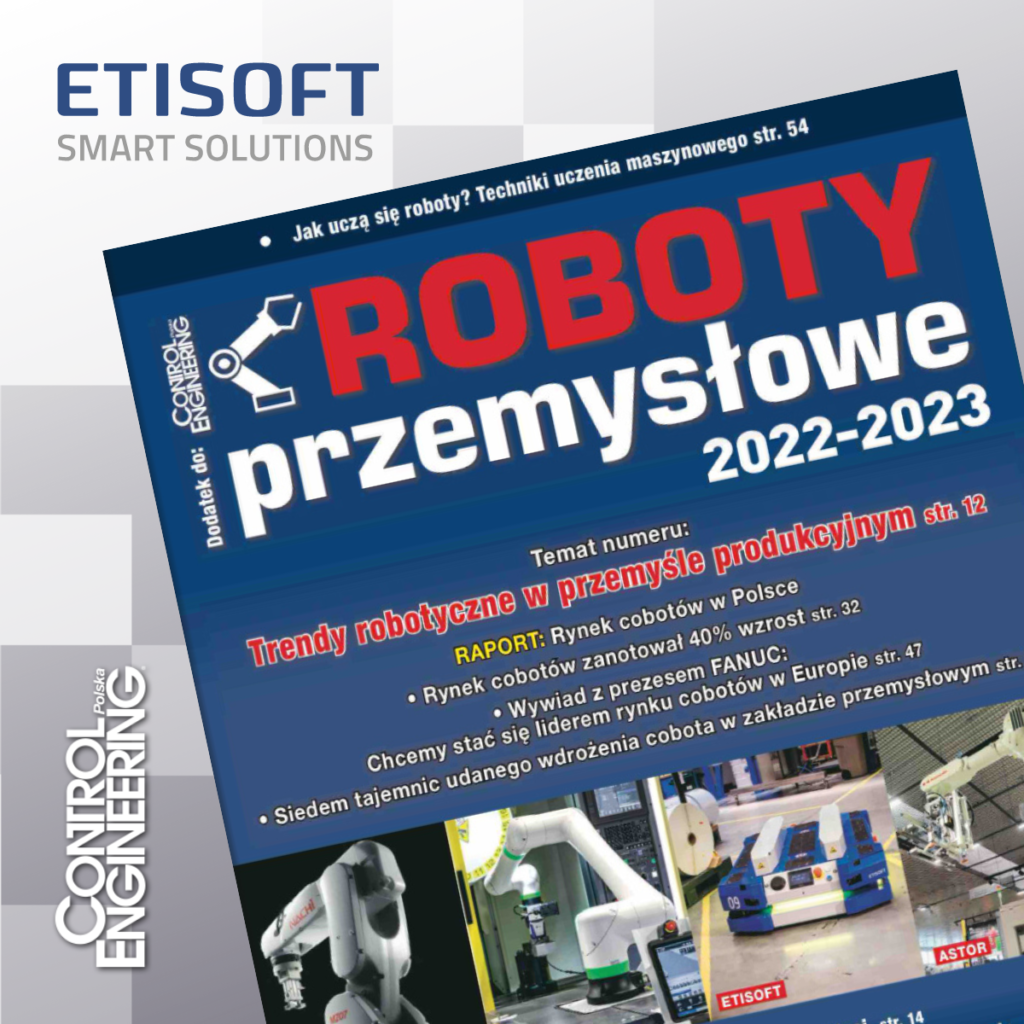 Therefore, we encourage you to read the two texts featured in the supplement. Thanks to them you will learn about the approach of Etisoft Smart Solutions to the problems reported by customers.
These are: "7 steps to successful implementation (and operation) of an AGV/AMR-based intralogistics system" (pp. 26-27) and "4 things you need to know about robotic pallet transport" (page 28).
We encourage you to read more! If you are interested in the implementation of solutions mainly in automation of intralogistics processes based on AGVs/AMRs and quality control systems using vision systems, feel free to contact us!
What distinguishes us is:
our own know-how
knowledge of specific challenges that are facing managers
implementations supported by testimonials
a competent team
business security of cooperation.